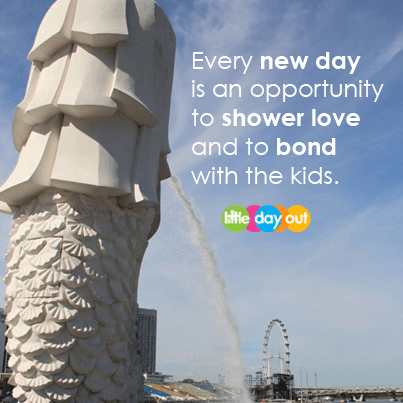 We all love inspirational quotes as they brighten up our day or jolt us to be mindful of different aspects of life. They are succinct yet speak volumes.
Here are some sayings that we have found meaningful and have placed them against pictures of places around Singapore or things we can relate to in Singapore.
We hope you enjoy them and be inspired too!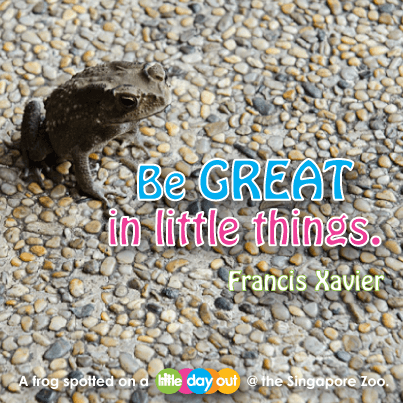 "Be great in little things." – Francis Xavier
Picture of a frog on the grounds of Singapore Zoo.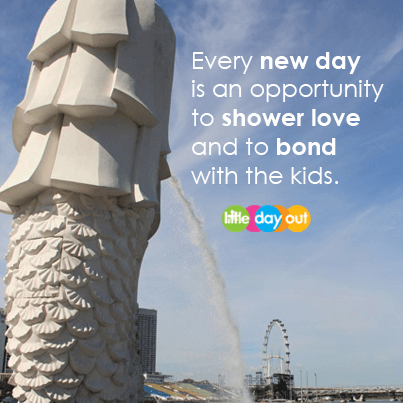 "Every new day is an opportunity to shower love and to bond with the kids." – Little Day Out
Picture of Singapore's famed Merlion and the Singapore Flyer in the background.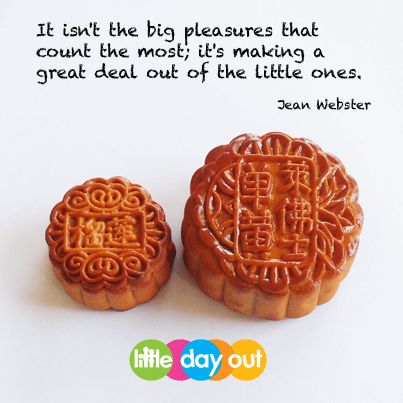 "It isn't the big pleasures that count the most; it's making a great deal out of the little ones." – Jean Webster
Picture of mooncakes. The small one 'happens' to state "durian" and the bigger one "Raffles Single Yolk".
"To be in your child's memories, be in his life today." – Anonymous
Picture taken at a playground at Sunset. A good reminder not just on Children's Day.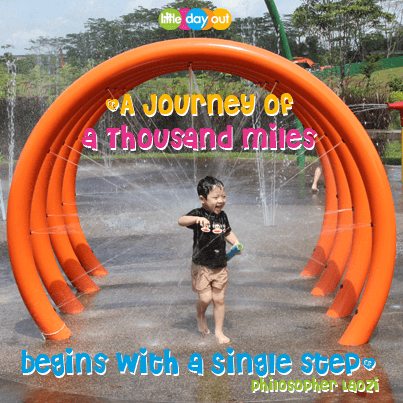 "A journey of a thousand miles begins with a single step." – Philosopher Laozi
Picture taken at Punggol Waterway's water playground. The little boy was initially hesitant to walk through the water feature, but when he did he enjoyed it tremendously!
This picture was posted on Little Day Out's Facebook page when we reached 1,000 "Likes"!
"Anyone can catch your eye, but it takes someone special to catch your heart." – Anonymous
Drawing by a little girl to her mummy. May all mummies and daddies capture your children's heart of hearts.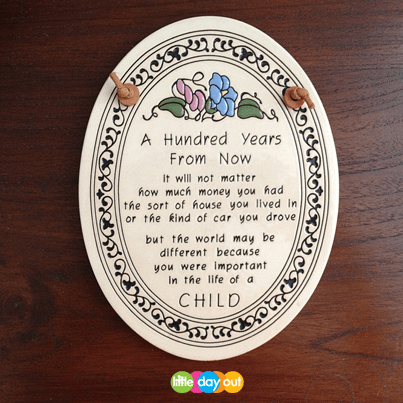 "A hundred years from now, it will not matter how much money you had the sort of house you lived in or the kind of car you drove but the world may be different because you were important in the life of a child." – Anonymous
Picture of a ceramic decoration one of us received from our mother-in-law.
As one of our Facebook fan describes it, this is "a reminder and an encouragement for Daddies and Mummies".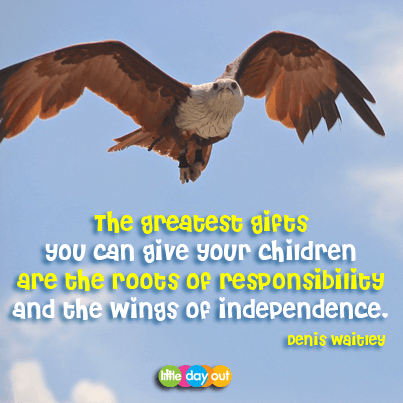 "The greatest gifts you can give your children are the roots of responsiblity and the wings of independence." – Denis Waitley
Picture of a bird soaring at the River Talk show on soft opening day at River Safari.

We'll add more as we come across more great quotes or you could drop us a note with your sayings or those that have inspired you too!