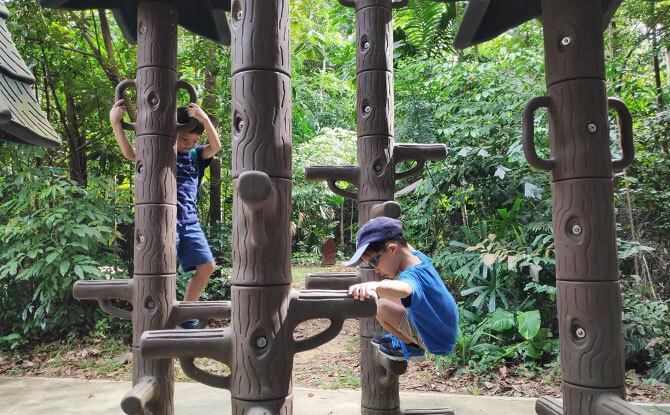 At the beginning of the year, we asked our readers the question, "What is your first day out of 2020?"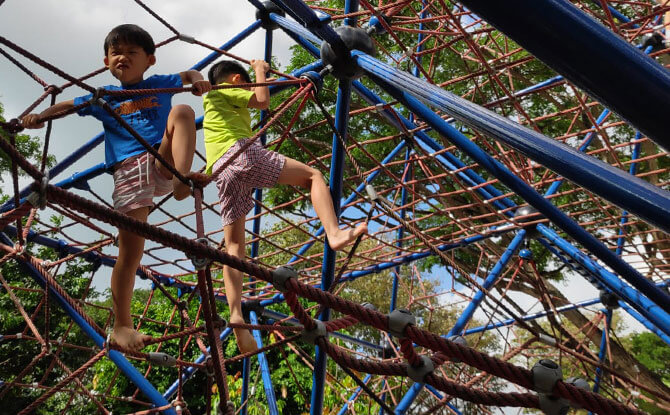 For some of us, it was a trip out to the playgrounds at West Coast Park, starting off the year with a bit of fun and adventure, making the way to the top of the park's rope pyramid.
There was also a jaunt at Hindhede Nature Park. Nestled at the foot of Bukit Timah Hill, the park is often missed by the masses who make their way up Singapore's tallest natural feature.
Besides a scenic view of the hill from the quarry below, Hindhede Nature Park also has playgrounds for kids to enjoy the foothills of the nature reserve.
Some of our Little Day Out readers also shared their adventures.
ungeroverseas (@ungeroverseas) visited Bukit Batok Nature Park, not too far away from Hindhede Nature Park. The good weather in Singapore was a chance to take out the kick scooter and have some fun at the Nature Park.
View this post on Instagram
The visit also sparked off a goal to visit playgrounds and green spaces around the island.
Priscilla Quek (@prisquek) took the kids to the opposite end of the island – Changi Beach Park. The seaside park has a wonderful view with waves coming right up to the walkway at certain sections of the waterfront.
View this post on Instagram
Her family started off 2020, blading and cycling at the park. It was also a chance to enjoy nature in the form of the waves splashing against the sea walls and the sound of the wind.
There are so many kid-friendly spots around Singapore to explore and spend family time together.
Here's to 2020 – may the year be big on adventures and big on families.