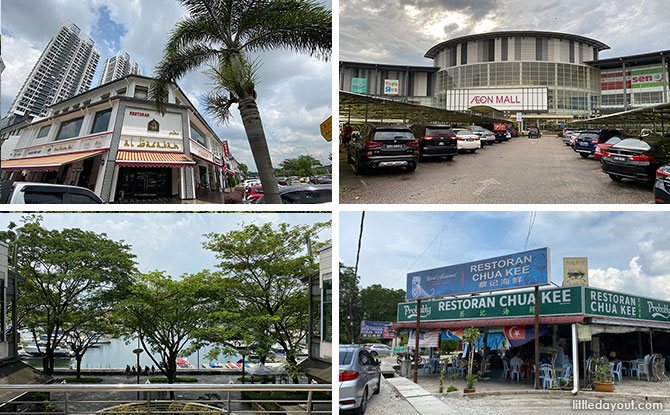 You've had a full day of fun at LEGOLAND Malaysia Resort. You're wondering if there are more things to do near this fun theme park for kids and families. What else is good to eat and see and what are the family-friendly things to do around LEGOLAND Malaysia?
We rounded up some recommendations from locals and checked out these places near LEGOLAND Malaysia, each within a 15-minute drive. Whether you are planning an extra day out to explore the Western part of Iskandar Johor or are just looking for a quick getaway, the area has quite a bit to offer.
---
1. Mall of Medini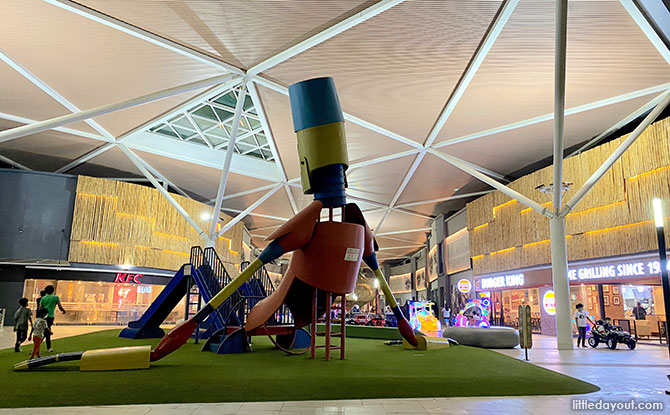 Closest to LEGOLAND Malaysia is the Mall of Medini. This shopping alley has existed alongside LEGOLAND Malaysia since the main theme park opened back in 2012. The quiet mall isn't large plus it is literally a skip and a hop away, making it rather pleasant to walk through the naturally-ventilated boulevard after an adrenaline-pumping day.
---
-- Story continues below --
Get your fast food fix here with KFC and Burger King, and shop for groceries and essentials at B.I.G. – Ben's Independent Grocer – with Waitrose within and more dining options. Check out what else is at the Mall of Medini here.
---
2. Eco Botanic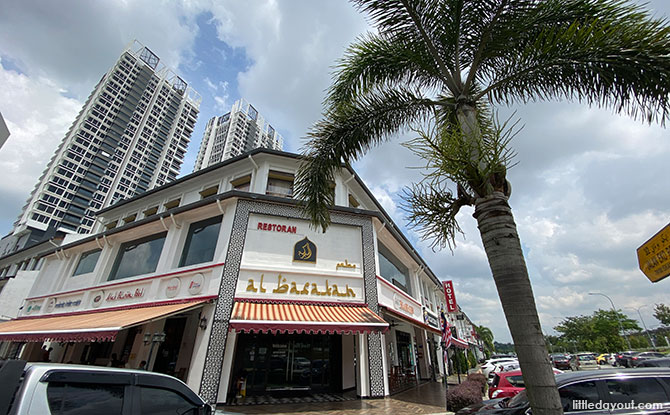 Northwest of LEGOLAND Malaysia and just 10 minutes' drive away is the Eco Botanic township with a plethora of old school cafés and restaurants. Parking spaces are aplenty all around the U-shaped low-rise shophouses.
Notable food spots include a newly-opened branch of Restoran Hua Mui, the original Hainanese Chicken Chop coffee shop from JB City Centre, and the retro-styled Ah Po Jia café decked in kampong days glory. Sniff out also the new Corgi's Talk dog café with its three resident corgis and Olive Grocer with its fresh organic produce. Read about this food haven and more at Eco Botanic here.
---
3. Sunway Big Box Retail Park
8-minute drive south of LEGOLAND Malaysia is the newest kid on the block – Sunway Big Box Retail Park in Johor – that opened just before the COVID pandemic. It's a first of its kind in Malaysia, a spacious outdoor retail complex featuring big warehouse concept stores, dining options and a children's play area.
You won't miss BookXcess, a giant 7.5 metre tall, Instagramable bookstore with affordable reads. There's EnerG X Park, an indoor trampoline park with ziplines and obstacle courses for daring kids with boundless energy. Your kids will probably like Funscape's arcade games and KB Fun claw machines, whilst you could check out MR.DIY. Near Sunway Big Box is X Park Sunway Iskandar with ATV fun, Sunway Big Box Hotel with its family suites as well as GoKart Karting Malaysia Johor Bahru.
---
4. AEON Bukit Indah
Before the above-mentioned new additions came along, AEON Bukit Indah was the go-to mall, northeast of LEGOLAND Malaysia. It still remains a popular must-go one-stop shop with its diverse offerings in this established part of Bukit Indah township.
Catch a movie on bean bags at AEON Bukit Indah's Beanieplex, the only one in Johor Bahru. Thai Odyssey within the building and Eminent Reflexology just across the road beckon your aching muscles to enter for a soothing massage after you have lugged your groceries and stocked up on your wellness supplies. Kids would enjoy Kidzoona, an indoor playground and, of course, a visit to ToysRus.
Within the mall are good eats like Sizzling Stone Grill and Restoran Johnny's for local Malaysian delights. But be sure to head to the opposite side of the mall where the shophouses are to get your fill at many more well-known eateries including a frog-specialty restaurant and a Spiced Mala Hotpot eating house.
---
5. Gelang Patah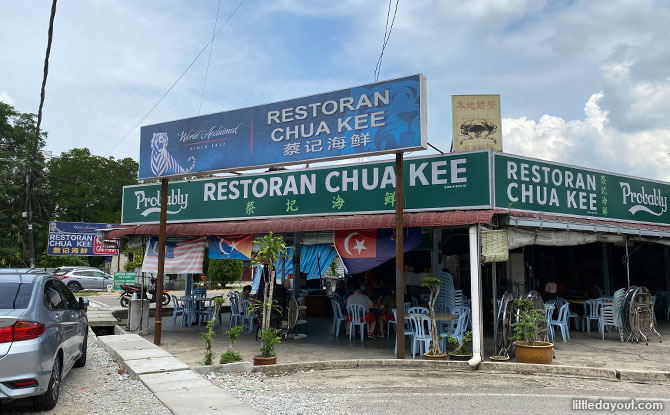 The charming town of Gelang Patah northwest of LEGOLAND Malaysia is encased in time. For a back to the good ole days feel, head to Gelang Patah for an old-style coffee shop meal with the spare change in your pocket, get your car washed for around 10RM at the many roadside options, top up your petrol, plus don't forget the key highlight here – indulge in the famous seafood restaurants!
There are four fresh seafood restaurants in Gelang Patah that are noteworthy: Chua Kee Seafood, New Chua Kee Seafood Restaurant, Restoran 777 and Restoran Tian Lai. Regretfully, time did not allow us to fully experience this but we hope to be back one day soon!
---
6. Puteri Harbour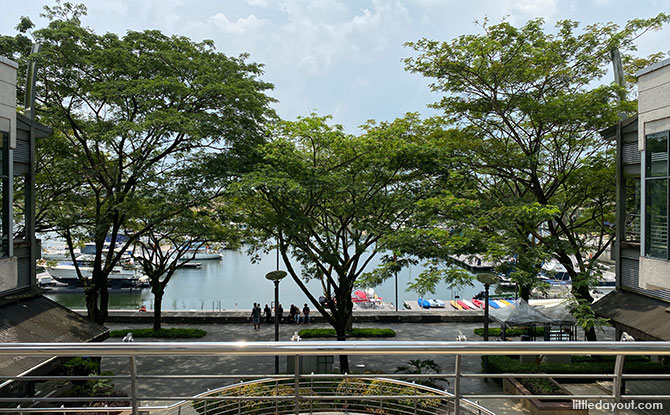 A decade ago, Puteri Harbour opened to much fanfare, with its yacht-lined harbour as well as Sanrio Hello Kitty Town Johor and The Big Little Club featuring Thomas the Train. Both attractions have since closed and almost all the shops along the shopping stretch are boarded up. Sadly, JEN Johor Puteri Harbour by Shangri-La and eateries like Skybar, a bar and restaurant atop the hotel with a view are also permanently closed (update as at May 2023). So come to Puteri Harbour only if you want to chill out for some seaside breeze, peace and quiet at this spot southwest of LEGOLAND Malaysia.
So what's there to do near LEGOLAND Malaysia? Lots! We would say head to Eco Botanic for lunchtime food, Sunway Big Box Retail Park for more fun, AEON Bukit Indah for shopping, more good food and relaxation, Gelang Patah in the evening for its seafood galore.
And so there you have it, nearby things to do around LEGOLAND Malaysia and a great little day out in Iskandar Johor, all within minutes from Tuas Checkpoint.
---
Map of Things To Do Around LEGOLAND Malaysia
---
LEGOLAND Malaysia
Get your tickets to LEGOLAND Malaysia Resort's theme parks here.
Book your stay at LEGOLAND Hotel here.
Related Articles