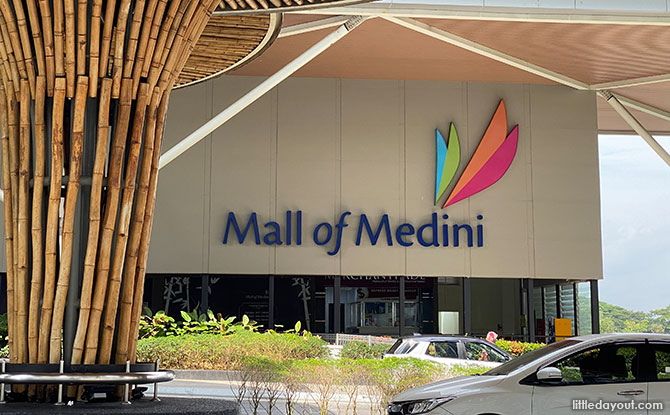 Take a short walk over to the Mall of Medini in Iskandar Puteri, Johor, Malaysia, for a quieter alternative as you wind down from an adrenaline-pumping day at LEGOLAND Malaysia Resort.
Originally built to serve as the main entrance to the star family attraction, the colonnade-style setting exudes a resort feel with its high naturally-ventilated atrium and stretch of shops and eateries on both sides.
---
Getting to the Mall of Medini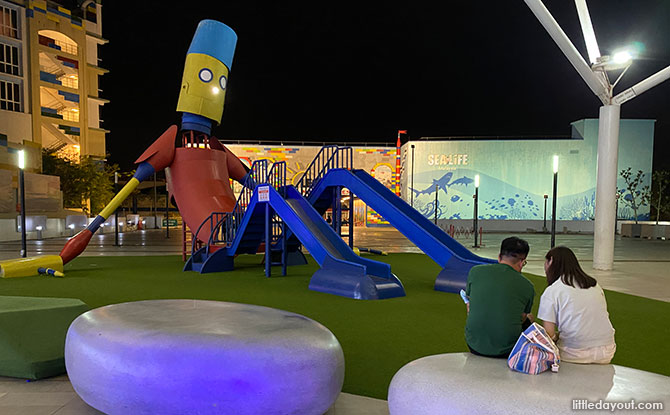 You can literally hop over from the LEGOLAND Malaysia theme park to the Mall of Medini. The back end of the mall is closest to the back of SEA LIFE Malaysia. Or if you follow the road from the front entrance of LEGOLAND Hotel, you will end up nearer to the front of the mall's open-air boulevard, closest to where the BIG Supermarket is.
---
-- Story continues below --
---
Fun Spots for Kids At Mall of Medini
Taking a leaf from its family-oriented neighbour, Mall of Medini has thoughtfully included several play spots along its shopping belt. A big boy's set of long legs has been converted into a pair of slides to entice kids to slide right into the mall. There are also kiddy rides for kids to wheel around for some fun at the spacious mall in the evenings.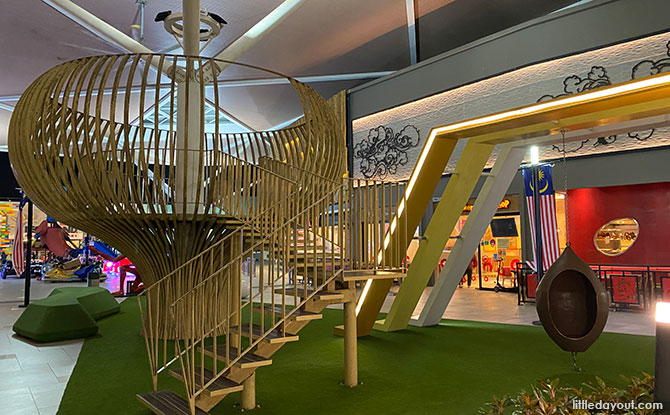 Let the kids' imagination continue to flow with a step-up into a circular treehouse.
Sit in a swinging seed pod as well as interact with other tubular play structures within the central spine of the mall.
---
Get Arty Farty with Sculptures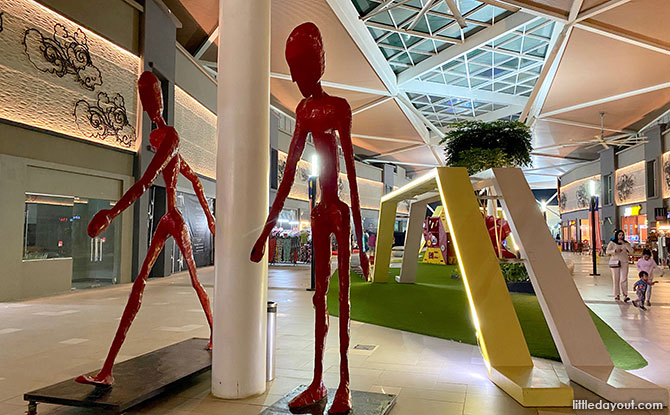 Pose with the picture-perfect red gigantic human sculptures at the Mall of Medini to memorialise your visit.
---
What to Eat at Mall of Medini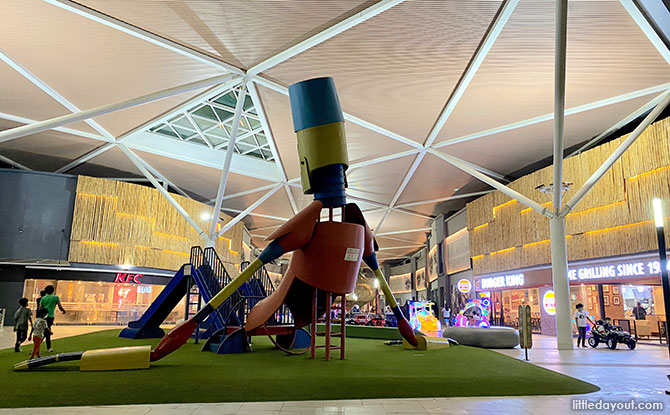 Two fast food dining options compete for the kids' attention at the back end of Mall of Medini. "Flame grilling since 1954", Burger King declares loudly on its signage at Mall of Medini. Across from it, the finger lickin' KFC shouts out in red.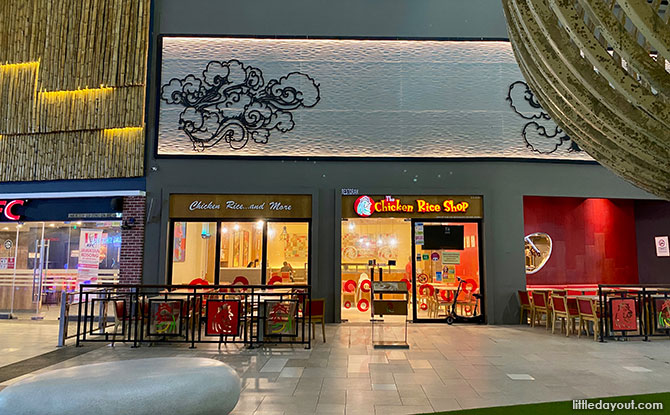 Right next to KFC is The Chicken Rice Shop and more. Absolute Thai has a good selection of Thai-styled dishes. Other recognizable eateries at Mall of Medini include Subway, Secret Recipe and Starbucks.
Independent Coffee also makes a statement next to B.I.G. and within B.I.G., you'll find The Grocer's Kitchen with pizzas and more.
---
B.I.G. Ben's Independent Grocer at Mall of Medini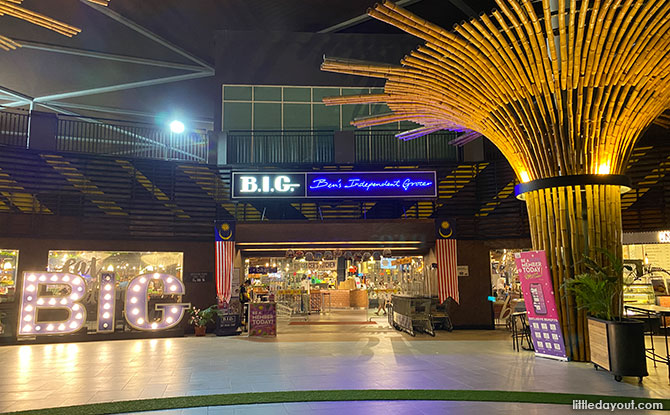 It was refreshing to see the well-stocked aisles bursting with fresh produce at B.I.G.
The kids can join in the supermarket shopping fun with kid-sized supermarket trolleys.
Waitrose & Partners awaits at the end of B.I.G. and you can stock up on your wines at Booze It.
---
Comparing Mall of Medini Then and Now
We first visited the Mall of Medini when LEGOLAND Malaysia opened 10 years ago. It was a promising start with a lot more dining establishments and was abuzz as it served as the only gateway to the Resort. Things changed in 2017 when LEGOLAND opened up another access to its attractions and traffic was directed away from the Mall of Medini.
Today, Mall of Medini still serves its place in giving families a spot to relax and enjoy with its pared down retail and dining offerings. We enjoyed our short walk down memory lane at the Mall of Medini after a long hard day of fun at LEGOLAND Malaysia.
Check out our guide on what are the other places to go and things you can do near LEGOLAND Malaysia here.
---
LEGOLAND Malaysia
Get your tickets to LEGOLAND Malaysia Resort's theme parks here.
Book your stay at LEGOLAND Hotel here.
Related Articles