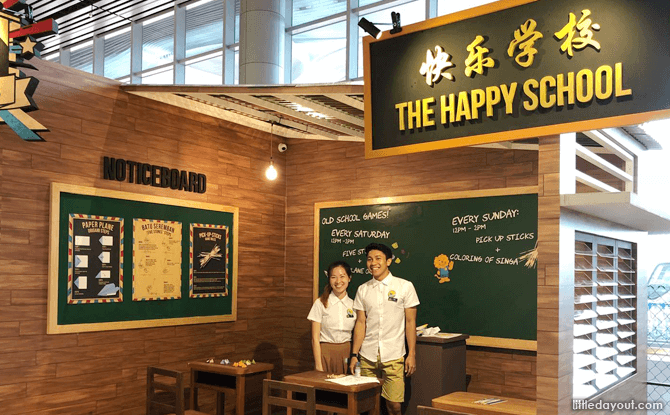 Relive the good old days of childhood at Changi Airport Terminal 4's Those Were The Days shopping promotion from 5 March to 1 May 2018.
The Happy School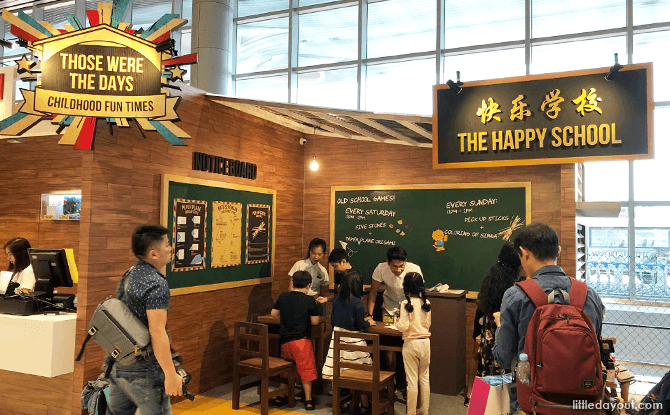 Class is in session at The Happy School located at Changi Airport T4.
Visitors to the new Changi Airport terminal will find wooden chairs and desks at the event areas located at the T4 Departure Check-in Hall and Departure Transit area at Level 2.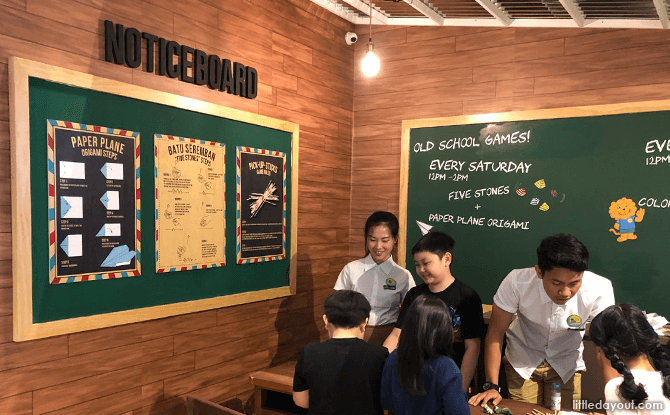 Inside the classroom section of The Happy School, a chalkboard hangs as a reminder of days in the past when chalk dust would fly around the room when the duster was "dusted" against the blackboard.
---
-- Story continues below --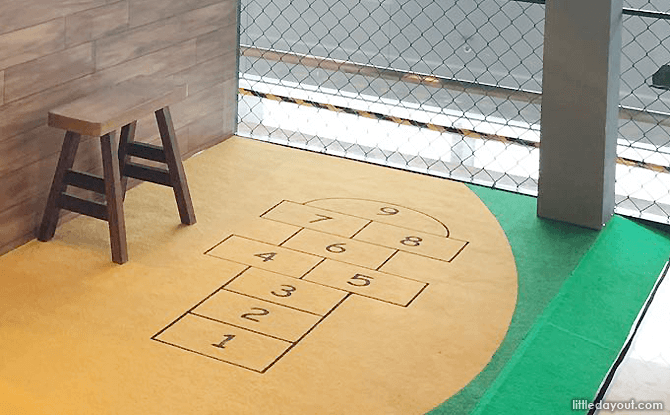 Over at another section of The Happy School event display and you will find hopscotch markings on the floor.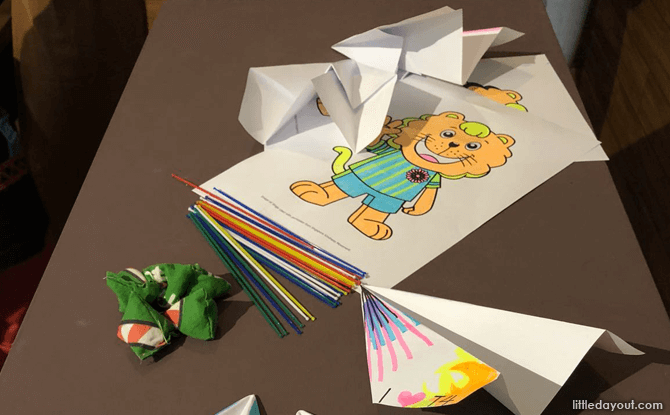 There are also sheets with iconic images such as Singa the Courtesy Lion to colour. 
The Happy School display provides opportunities to take plenty of pictures – and for the older generations to reminisce about how "Those Were The Days".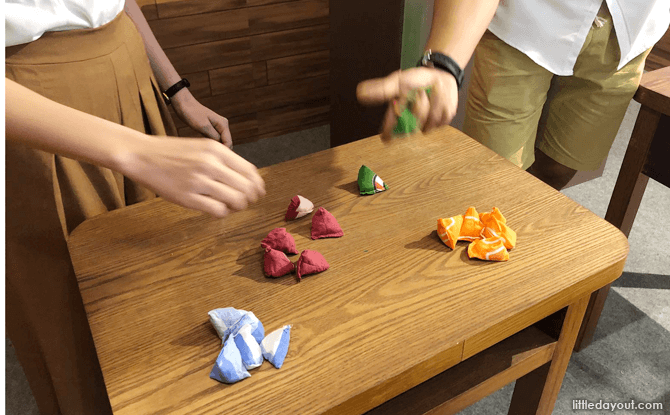 Not content with simply taking photos at The Happy School? Pay a visit to Changi Airport Terminal 4 on Saturdays and Sundays between 5 March to 1 May, between 12 pm and 2 pm, to try out some classic old-school games.
To enter The Happy School, you would need to spend a minimum of $60 at the terminal's public areas, $80 on iShopChangi or $100 within the transit area in a single receipt.
Those Were The Days Premiums
With the same receipt, you can also redeem a Those Were The Days premium.
Choices include either an Oriental Red or Jade Blue 2-in-1 Cushion Blanket, or travel adaptors with either a Prosperity Rooster design or the old-school heritage Dragon Playground design.
All the activities and premiums under Those Were The Days are exclusive to Changi Airport Terminal 4.
Recess Performances
Head down to Terminal 4 on Saturday, 10 March 2018 from 12 pm to 2 pm for the Those Were The Days opening launch event! There will be a live food station featuring old-school tidbits such as Kachang Puteh and Ding Ding Tang, performances and a "walking-bus-tour" around the terminal.
For more information and details about Those Were the Days, visit the Changi Airport website.