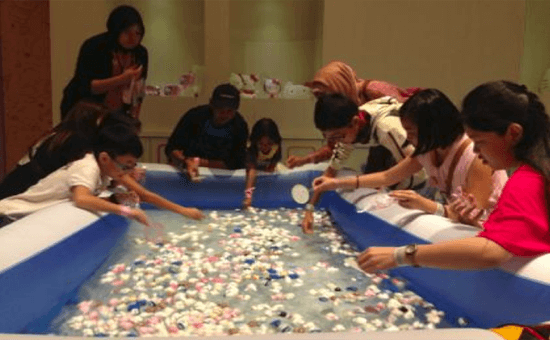 For the June School Holidays, Sanrio Hello Kitty Town at Nusajaya in Puteri Harbour Johor has introduced a new Mascot Scooping game to their Wishful Studio.
Fishing at Sanrio Hello Kitty Town
Visitors, in groups of not more than 15, will be able to pick up paper nets and attempt to catch Sanrio figurines from a pool. A maximum of two figurines 'caught' within one minute per session can be brought home.
Even those unable to catch the merchandise will still receive one figurine from the pool as a token prize.
The Mascot Scooping game is available at Sanrio Hello Kitty Town till the end of June 2013.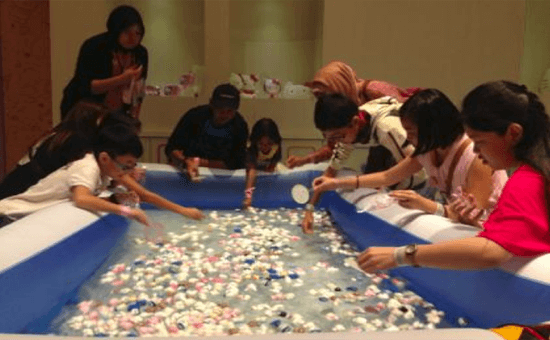 Below is a video of a similar Mascot Scoop Game at Sanrio's 50th Anniversary Event in Santa Monica, California.
Click here for more details including the address, map, opening hours and admission rates for Hello Kitty Town.
Read also our Review of Hello Kitty Town.