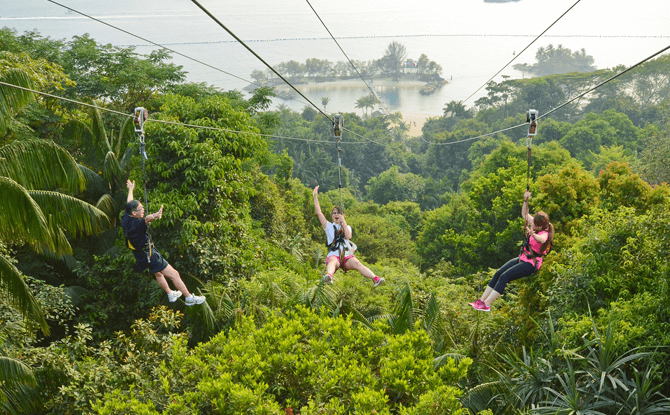 Thrill seekers can get their thrills for next Tuesday, 11 November at MegaZip Adventure Park.
Enjoy a Day at MegaZip Adventure Park
For one day only, the Sentosa-based adventure attraction will be welcoming Singapore Residents to take part in a free activity at the Park. Activities available at MegaZip Adventure Park include ziplines, obstacle courses and climbing walls.
In addition, participants in the free activity promotion will receive a $22 credit voucher to be used after 12 November 2014 and by 24 December 2014.
There is limited capacity in the Park and once it reaches full capacity, it will not be able to admit additional people.
Sentosa Island entry fees apply. MegaZip Adventure Park is open from 11 am to 7 pm daily.
Check www.megazip.com.sg for further details including height and weight requirements and full set of terms and conditions.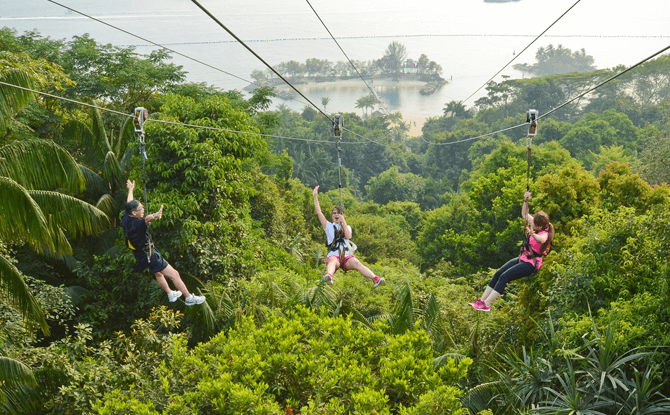 Photos: MegaZip Adventure Park