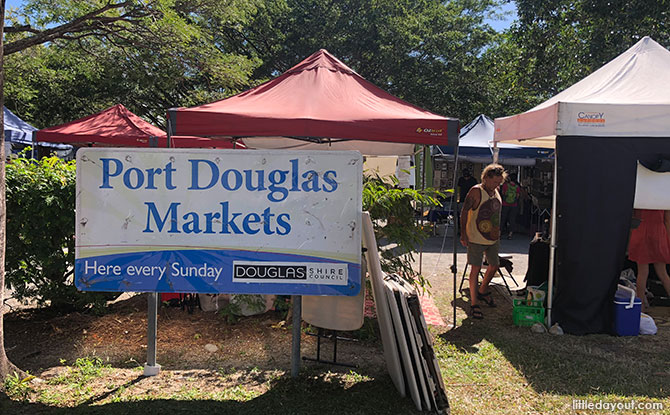 Although not the first place to come to mind when the "Australia" is mentioned, Port Douglas is a quaint and scenic village that is connected to many locations which are rich in heritage and culture. Other than exploring iconic places like The Great Barrier Reef as well as the Daintree Forest (the oldest living rainforest on earth), here are some free, family-friendly things to do in Port Douglas, all of which are located close to each other.
Places to Visit and Family-Friendly Things To Do In Port Douglas, Australia
Four Mile Beach
This beach is a local's favourite and an especially popular spot for people to cool off or kick back and relax. Hunt for the rock pool, take a scenic walk or jog towards the lookout points along the way, and you can even try adventurous activities like kite surfing!
Flagstaff Hill Lookout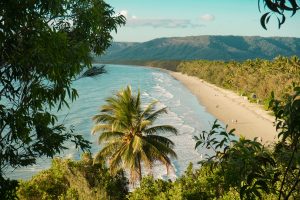 What's known as the "best possible viewpoint in Port Douglas", this walking trail is named after the flagstaffs which were used to signal ships in the past and is a must go for visitors. It is accessible either from the walking trail via the steps on the north end of Four Mile Beach, by bike or by car. If you're into chasing sunrises and sunsets, this is your best spot.
Visit the Sunday Market
---
-- Story continues below --
This was personally one of our favourite family-friendly thing to do in Port Douglas on our short visit. The market takes place only on Sunday and is something we highly recommend working into your itinerary. Other than getting to meet locals selling fresh homegrown foods, viewing handmade crafts and even massages, you get to meet and talk with the locals and find some local treasures of your own! To top it all off, there's a playground near the food stalls with a view of the sea!
Let the kids have a free meal
As we were walking around the area, we saw many cafes, pubs and restaurants, many of which had a kids menu, most of them at affordable prices. One place that caught our eye was the Central Hotel Port Douglas, where they offer a different food deal every day, live music, movie nights on Mondays, trivia nights on Wednesdays and kids get to eat dinner for free with a minimum spend!
Douglas Shire Historical Walk
Learn a little more about this village at your own pace by foot. With 22 historical scenic spots to see, get a free map and embark on the historic walk. The buildings around the area also have large signs which make them easy to see and identify.