Get in touch with the outdoors with the new Families for Nature initiative by NParks.
Launched under the Community in Nature (CIN) programme, this year-long initiative encourages families to take part in activities to conserve and protect Singapore's natural heritage.
NParks' Families for Nature Initiative
Families can pick up a Families for Nature booklet that allows them to collect stamps as they participate in activities organised by NParks throughout the year.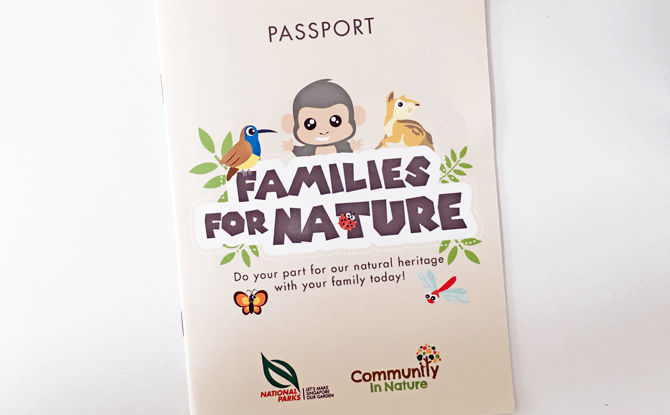 ---
-- Story continues below --
The booklet also provides snippets of information about Singapore's wildlife. It allows families to keep track of activities they participate in. After completing each activity, families will receive a puzzle pieces. There are a total of four puzzle pieces available and these collectively form a map featuring Singapore's biodiversity.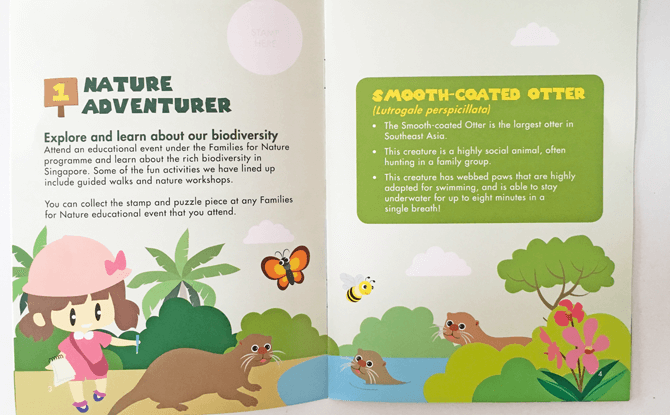 Families for Nature Activity Categories
The activities under the Families for Nature initiative are divided into four categories.
In the Nature Adventurer category, families can take part in NParks' guided walks to discover Singapore's biodiversity.
Under the Wildlife Guardians category, families received a puzzle piece if they volunteer to help protect Singapore's natural heritage. This can be done through activities such as 'Operation No Release' and 'Forest Clean Up'.
In the CIN Ambassador category, families will receive a puzzle piece when they bring a friend to events such as the CIN Family Day.
The final category is SGBioAtlas Contributor. Under this category, families can collect a stamp when they submit sightings of local animals and plants that they spot in Singapore's parks and nature reserves. This can done via the SGBioAtlas mobile app.
Families interested in the Families for Nature initiative can register for it through the NParks' website or email CIN@nparks.gov.sg.