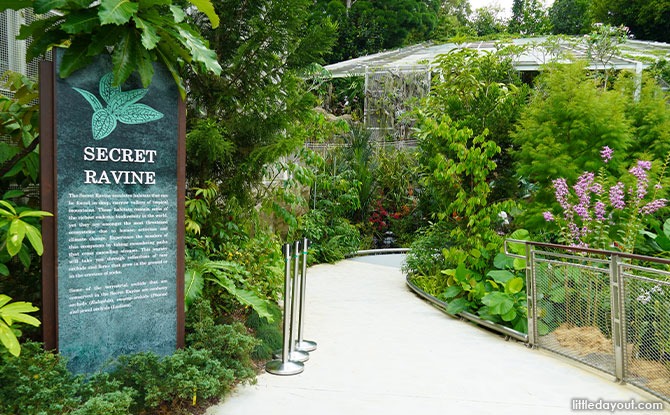 A part of the new Tropical Montane Orchidetum, The Secret Ravine trail is located near the Tan Hoon Siang Mist House and the Sembcorp Cool House. The trail is named after the habitats that can be found in deep, narrow valleys of tropical mountains, which contain some of the richest endemic biodiversity in the world, which is known as the secret ravines.
---
A specially designed secret ravine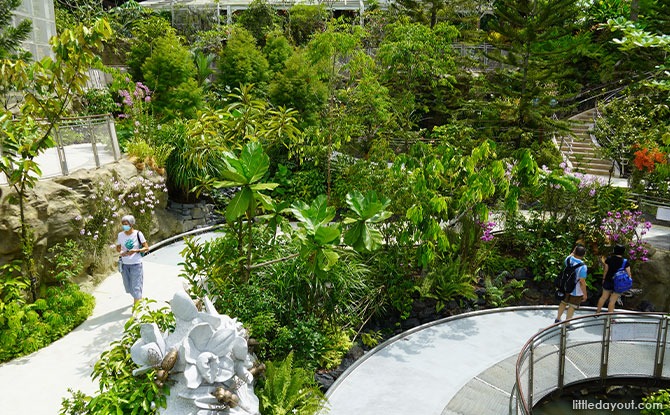 The specially designed ravine in the National Orchid Garden brings visitors seamlessly from the Yuen Peng McNeice Bromeliad Collection to the tropical garden in the Tan Hoon Siang Mist House, and into the cool tropical upper montane atmosphere of The Sembcorp Cool House.
---
Rare Orchids at The Secret Ravine
This trail showcases rare orchids and ferns that grow in the ground or the crevices of rocks. Some of the terrestrial orchids that are conserved in the Secret Ravine are corduroy Orchids, swamp orchids and jewel orchids.
---
-- Story continues below --
Thoughts about The Secret Ravine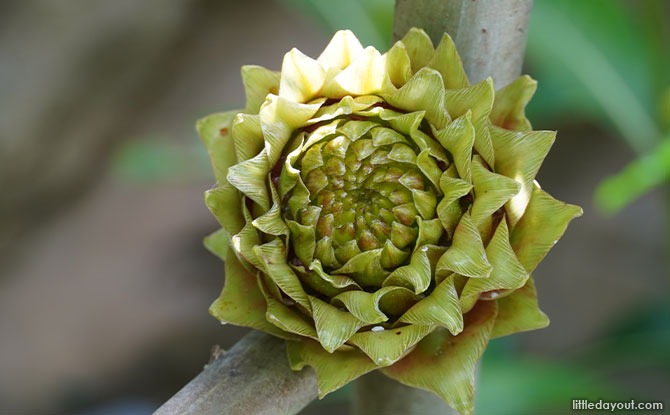 We enjoyed the tour through this unique pathway and the different elevations. We only wish that the flowers were marked a little clearer and that there was a clearer indication of the rare flowers so that we could appreciate it more.
Read more about the other parts of the Tropical Montane Orchidetum here.