Edinburgh Castle sits on a rocky crag in the middle of Scotland's capital city. It looks every part like the majestic, medieval castle it is. While the fortress may seem a long way away, there is now an opportunity to explore Edinburgh Castle online with a virtual tour that is available for a limited time only.
The iconic fortress has its beginnings in the 12th century. With a strategic position high above on the site of an extinct volcano, Edinburgh Castle is filled with historic buildings and teeming with stories of old accumulated over the centuries.
Entry to the castle is by a Portcullis Gate. The pathway then winds its way upwards past historic military buildings like the Governor's House, the New Barracks and the Military Prison.
The Castle is also home to the Edinburgh Military Tattoo.
Visit Edinburgh Castle Online
The Castle is currently closed due to the COVID-19 situation in Scotland. During this time, Edinburgh Castle has made its walking audio guide available online.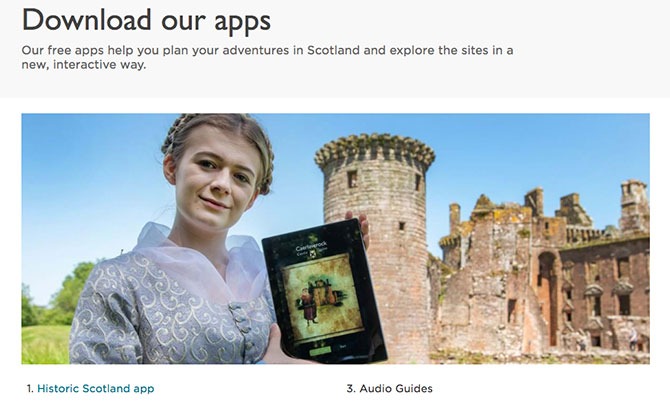 Normally only available to visitors to the historic site, the audio guide allows visitors from around the world the chance to go on a virtual tour around Edinburgh Castle.
The Edinburgh Castle audio guide is full of descriptions, stories and historical details for those who wish to explore the castle's history.
Go on a Virtual Tour of Edinburgh Castle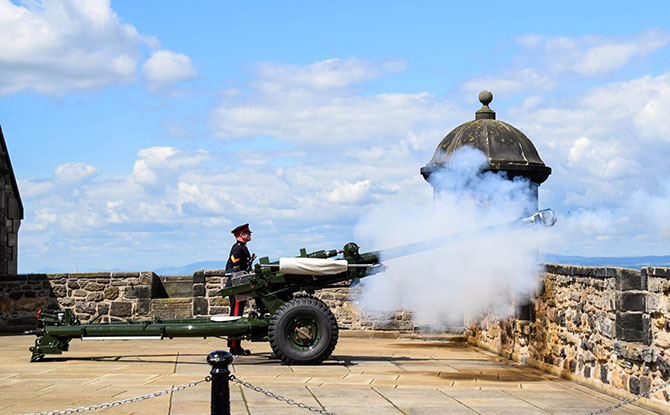 Find out the purpose of the gun which fires at one o'clock each day, the connection behind St Margaret's Chapel and MacBeth, why there is a Dog Cemetery within Edinburgh Castle, how the armour in the Great Hall is cared for, and more.
While it may be difficult to visit Edinburgh Castle anytime soon, it is still possible to enjoy and appreciate the history and stories of Edinburgh Castle online now.
For a limited time only, visit the Castle online here.