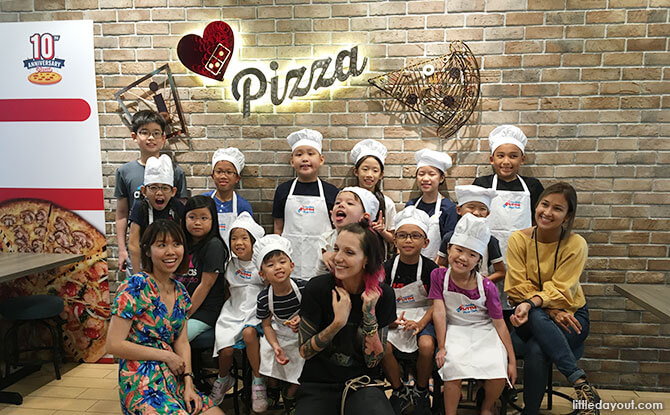 "Pie Load!" our eight-year-old shouted as the personal pan pizza that she had hand-stretched was loaded into the oven. She was attending a workshop by Domino's Pizza, where she got to experience a day in the life of a Domino's Pizza Maker.
According to kitchen staff, Boy, this is what he and his colleagues do whenever they send a pizza into the oven.
Pizza Workshop Time
Boy also helped his store manager, Emma, to teach our little one and 13 other children who participated in the workshop how to hand-press a ball of dough and stretch it into a flat circle.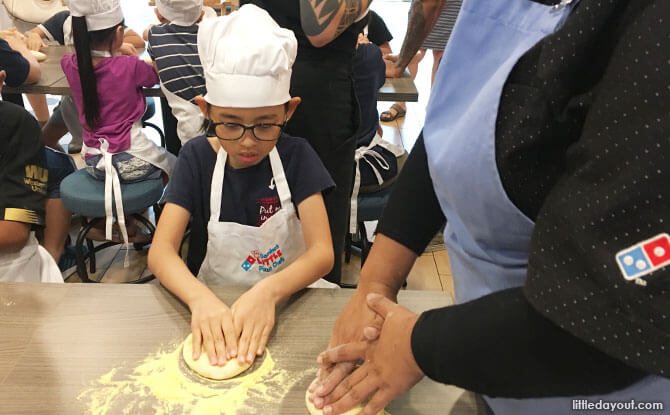 The kids then got to spread sauce on their pizza base like an expert – using the back of a ladle, in an expanding circular motion – and finally heap on the pineapple pieces, chicken and cheese!
---
-- Story continues below --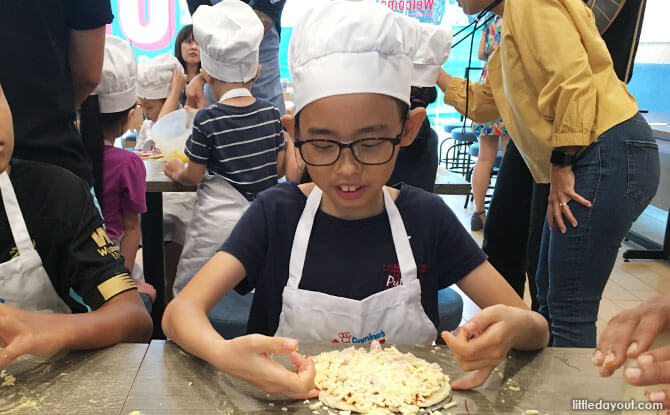 With their pizzas assembled, the little chefs waited patiently for their names to be called, to bring their creations to the kitchen one by one for baking.
Tour of the Kitchen
Besides the hands-on fun of making a pizza nearly from scratch, the kids were taken on a behind-the-scenes tour of Domino's Pizza's kitchen. They discovered how pizzas are assembled at the makeline and baked to perfection in a belt-driven oven, and even got to go into the cold room that is kept at a temperature of one to three degrees Celsius!
Though short, the kitchen tour was a great way for the inquisitive children to find out how a pizza that they order from the menu arrives at their table.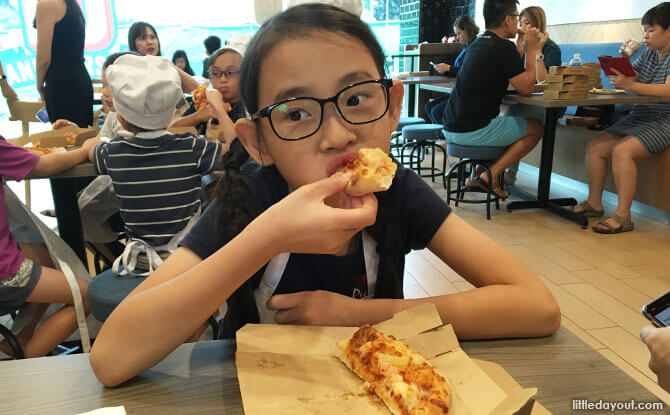 The little one enjoyed walking in the shoes of a Domino's Pizza Maker. But of course, nothing beats sinking her teeth into a nice, warm slice!