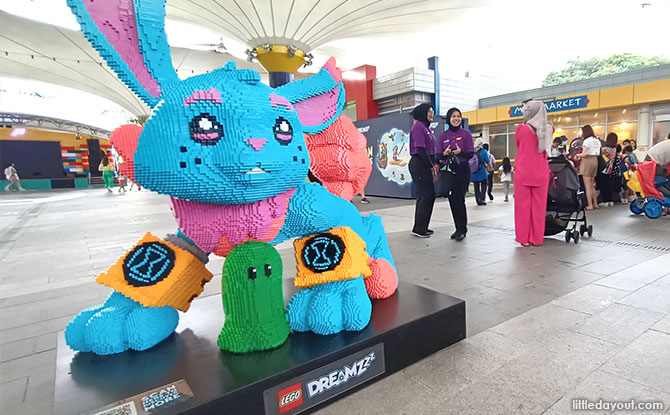 Visitors to the LEGOLAND Malaysia Theme Park will be able to experience the LEGO DREAMZzz world with a new activity where they can build their dream world, embark on a hunt for dream creatures that have escaped from the LEGO DREAMZzz universe and be immersed in a new and exclusive LEGO DREAMZzz 4D Movie.
---
What is LEGO DREAMZzz?
LEGO DREAMZzz is the latest LEGO theme which brings to life the creativity of children's' dreams through an animated series and new LEGO DREAMZzz sets.
It follows the adventures of school friends Mateo, Izzie, Cooper, Logan and Zoey as they join a secret agency and learn to use the power of imagination to journey into the Dream World – and learn to defeat the tyrannical Nightmare King!
---
Join the Dream Chasers at the DREAMZzz brick tables
---
-- Story continues below --
From now till 24 September 2023, join the DREAMZzz Chasers by participating in various DREAMZzz activities at LEGOLAND Theme Park.
Upon entering the park, young visitors will be introduced to the skill of dream crafting – creating wild creatures to save dreamers.
They can build their own dream or nightmare creature at the LEGO DREAMZzz brick tables, before releasing them into the dream world via an immersive portal.
This is an activity that invites the use of the imagination. Children can do it on their own or as a team. Adults are also welcomed to be Dream Chasers and to do it alongside with their children! For an added challenge, use the 15-minute hourglass timer to add some time pressure.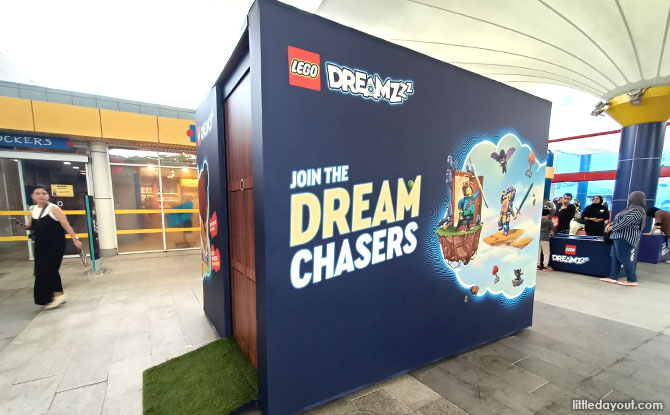 After you have built your dream creature, complete your mission by releasing it inside the DREAMZzz portal. This is a house-like structure just beside the DREAMZzz brick tables.
Take a photo or a video while you are inside; you will not regret it!
---
Hunt for the DREAMZzz Creatures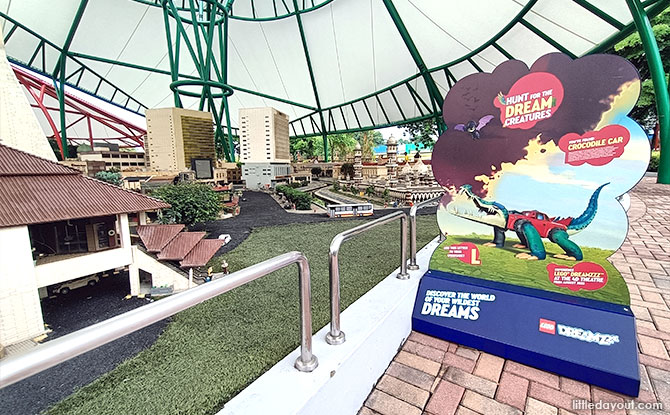 Next, embark on a thrilling quest for five escaped dream creatures in MINILAND – the park's true-to-life miniature version of Asia's iconic landmarks.
Enjoy familiar sights of Singapore and other countries while you hunt, all made with LEGO bricks. We had fun identifying landmarks we know as well as learning about landmarks in other countries.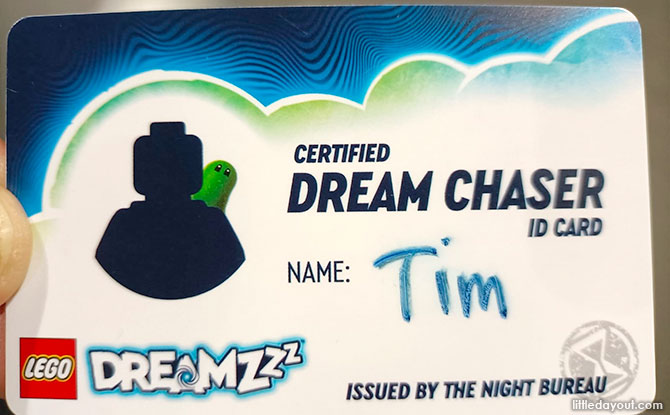 Upon completion of the hunt, visitors can redeem their very own Dream Chaser ID Badge at the Redemption Booth situated near the park entrance. This ID badge certifies them as full-fledged dream chasers.
---
DREAMZzz 4D movie: Z-Blob Rescue Rush
Where do fully-fledged and certified Dream Chasers go next?
They go to catch this new 4D movie Z-Blob Rescue Rush at the LEGO Studios 4D Movie Theatre, located in the Imagination zone of the theme park. It premiered on 3 August 2023 following the rising popularity of the new LEGO DREAMZzz TV animation series and will be showing for the rest of the year.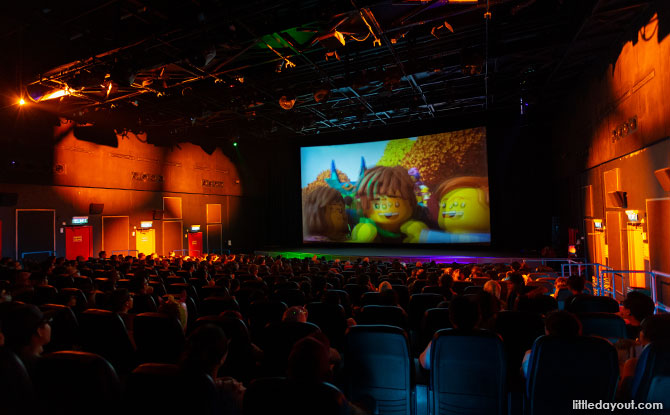 Fans of the TV series will be in for a treat. The 4D animation and effects elicited many "oohs" and "ahhs" from the watching children in the theatre, and from the many adults present too! I can testify, as I went "ooh" and "ahh" quite a few times myself.
Do note that the 4D effects may be slightly disorienting to young children below 4 years of age though.
---
Live the DREAMZzz at LEGOLAND Theme Park
The new DREAMZzz theme at LEGOLAND Theme Park is a delightful addition for fans of LEGOLAND, both old and new and a great way to live out your DREAMZzz.
If you enjoyed reading this, you may also be interested to read about the LEGOLAND Water Park Splash Festival that is taking place in August and September 2023.