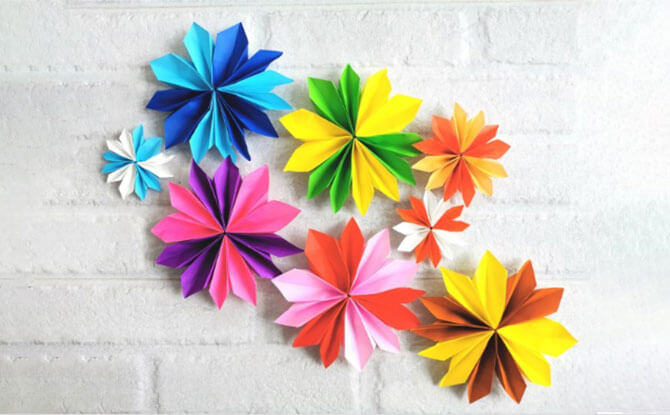 Congratulations parents for getting through three weeks of Home-based Learning (HBL) and Working from Home (WFH)! The last day of HBL is around the corner, but before that say hello to the long Labour Day weekend! It may seem like the days are going to look no different from a public holiday. But our local attractions and organisations have plenty for your child to get busy with virtually!
National Heritage Board Takes #SGCultureAnywhere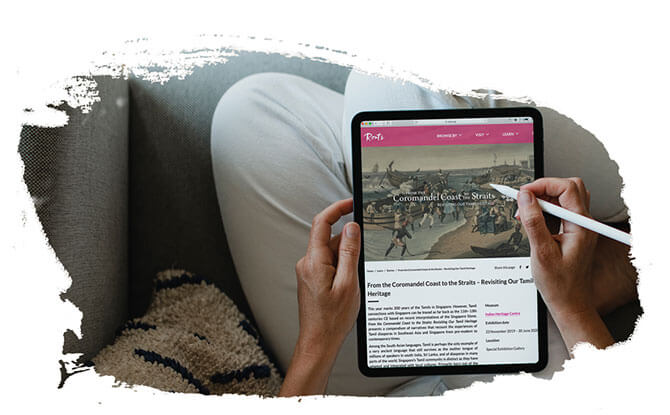 Stay safe at home as you explore visual art experiences like visiting museums virtually or catch online performances and be part of the Heritage Explorers programme. It is going to be an enriching weekend learning about local heritage!
Explore Heritage Places Virtually
There are plenty of opportunities to visit museums and learn stories of spaces from the comfort of your living room. Best of all, you have the museum to yourself as you navigate the different galleries.
An Old New World by National Museum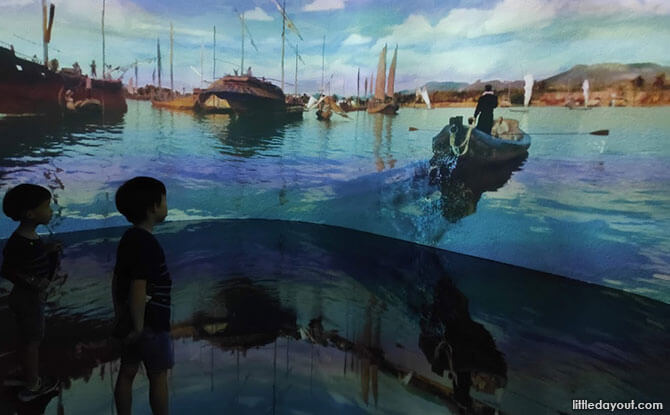 ---
-- Story continues below --
We loved this virtual museum tour – there are options to either take a curated journey or explore the museum on your own. Learn what it was like in the pre-colonial days and find out more about a boy named Dick.
From the Coromandel Coast to the Straits by Tamil Heritage Centre
Travel down the Coromandel Coast all the way to Singapore, like how our early Tamil immigrants did, with Indian Heritage Centre. You will discover new facets of Tamil heritage. Get up close to rich artefacts and immerse in tales of the Tamil community, learn about the links between Tamils of the Coromandel Coast and Southeast Asia from more than 800 years ago as well as the lives and contributions of early Tamils in Singapore.
Orchard Heritage Trail
What was Orchard Road like before? It was not always a shopper's paradise. The area has a long history that dates back to the 1800s. The Orchard Heritage Trail reveals the lesser-known stories we probably never knew. Embark on a digital exploration of the trail and discover the area's heritage gems.
Faces of the Past: The Singapore River Bridges
Discover fascinating facts about Cavenagh, Anderson and Elgin Bridges – three historic and architecturally impressive bridges that span the Singapore River. They were collectively gazetted as Singapore's 73rd National Monument earlier this year.
Other Heritage Trails
Visit roots.sg to uncover other trails such as Pasir Ris, Heritage schools, Jubilee Walk, Bedok, Tiong Bahru, Ang Mo Kio, Tampines and more.
Must-try Heritage Activities
Whether your hair is grey, black or purple, National Heritage Board has got an activity for the whole family to complete at home. #StayhomeforSG with #SGCultureAnywhere!
Conversation Starter Kit for Seniors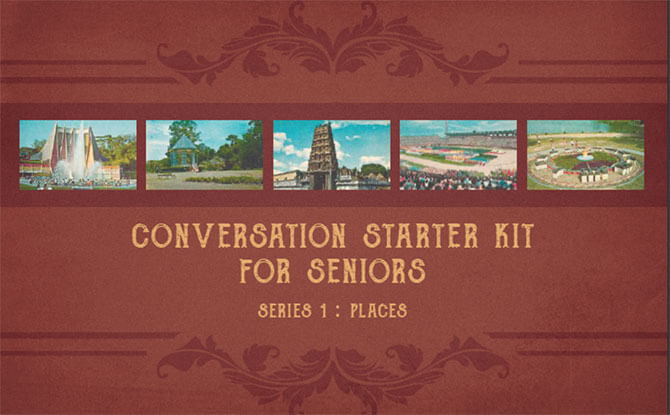 Include Grandpa and Grandma in the activities too using the Conversation Starter Kit. It consists of 40 images of buildings, landmarks, scenes and objects from the National Collection. Each image is accompanied by carefully crafted questions to facilitate meaningful conversations amongst family members. Download it here.
(Re)create art with Indian Heritage Centre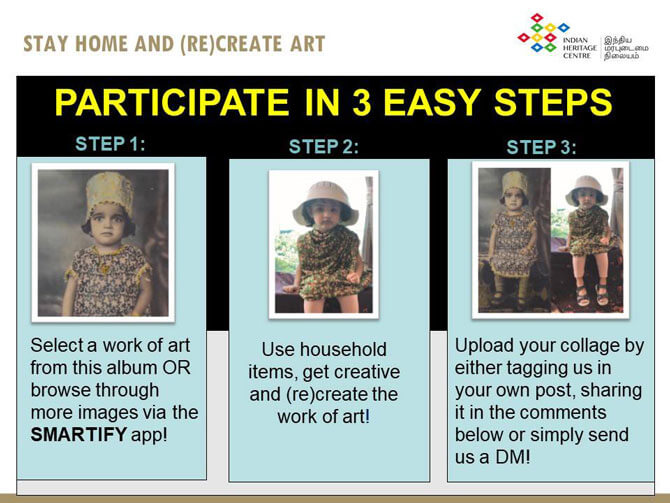 How about creating a work of art? Take this challenge, use household items and get creative. Browse the images via the SMARTIFY app, take a picture, upload the collage and you might get a chance to win attractive merchandise from the Indian Heritage Centre. More details here.
Fix Jigsaw Puzzles of Artefacts by Malay Heritage Centre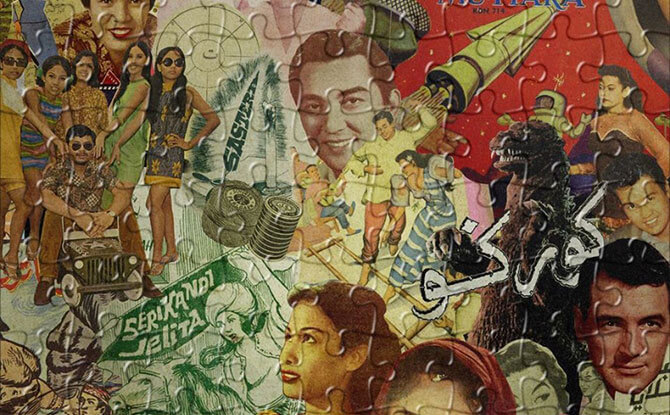 It's #gametime! If you child loves jigsaws, this will be fun! Malay Heritage Centre has puzzles using artwork for you to complete. Fix them here.
Heritage Explorers Programme

The learning never stops. Spice up your child's learning with National Heritage Board's Heritage Explorers Programme. Children can take on the role of a curator or designer, try their hand at creating interesting captions for "artefacts" found at home or conceptualising their ideal exhibition. When all tasks are completed, redeem a Heritage Explorers badge when museums reopen.
Watch this video, choose a profession and submit the "homework" to nhb_educationprogrammes@nhb.gov.sg
Hear Heritage Stories
Take a "cultural break" and hear stories of Singapore's heritage, passed down through generations.
The Singapore Story through 60 Objects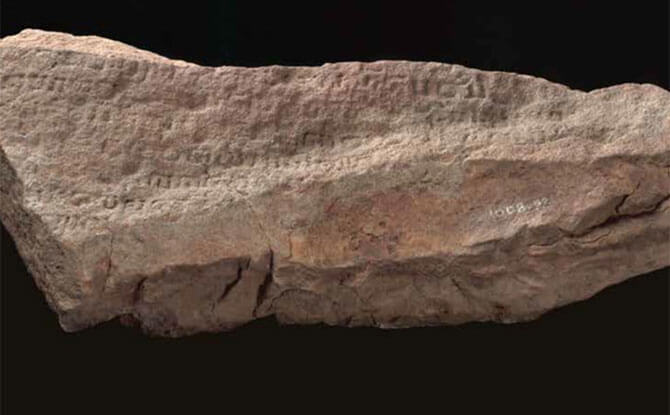 Uncover the secrets of Singapore? What do the inscriptions on the Singapore Stone mean? What does the Sejarah Melayu say about Singapura's mythical beginnings? The stories of 60 special objects will be told and weaved together to tell the tale of Singapore. Listen to them here.
Intangible Cultural Heritage (ICH) in Singapore
Watch videos about Singapore's ICH and meet the communities and individuals who continue to carry out the practices. From paper offerings, chilli crab to dikir barat, Nonya beadwork and rangoli, you will see videos about our rich, diverse and vibrant culture. Click here for the videos.
Heritage Conservation Centre: BTS1
Ever wondered what's behind the scenes in the museums? What happens to artefacts? How are paintings restored? Paintings conservator Filzah and conservation scientist Lynn takes us into the Heritage Conservation Centre: Singapore's repository and conservation facility for the management and preservation of Singapore's National Collection.
National Gallery's #GalleryAnywhere & GALLERY KIDS!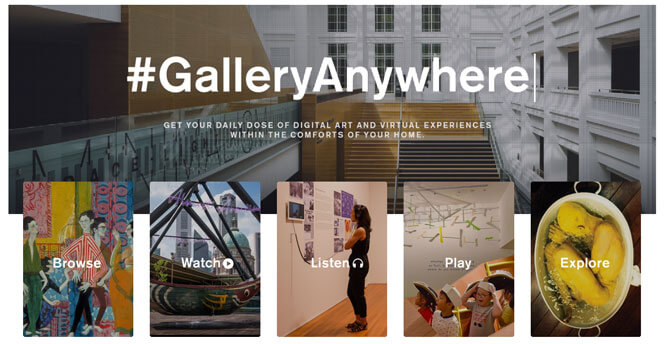 Immerse yourself in art even when home. National Gallery's #Galleryanywhere is live and you can get a daily dose of digital art and virtual experiences. There is a wide range of digital offerings such as videos, articles, podcasts and educational activities.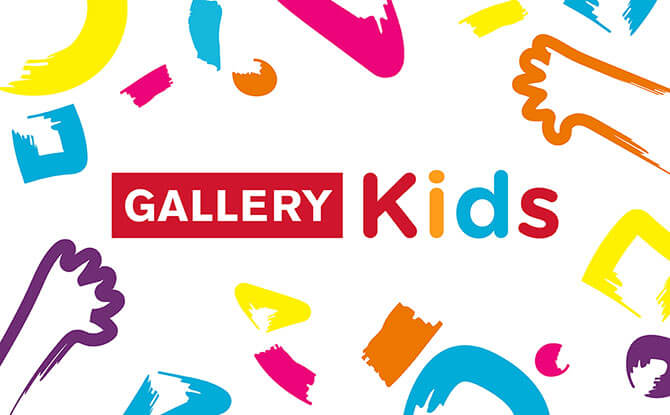 GALLERY KIDS! is a portal for kids and families to learn more about art on display through interactive and hands-on activities inspired by gallery collections.
Download educational posters, hang them on the walls and transform your home into a mini National Gallery instantly and talk about the art pieces. Some art you can download include the famous Boschbrand (Forest Fire) painting.
Your family can also go on a journey and navigate through the activity guides on various artwork. Then be inspired to create your own. For instance, children can create their patterns on pagodas with lines and shapes, inspired by Malaysia's leading painter-poet Latiff Mohidin.
Play a game at Pattern Maker – create your own minimalist art inspired by Kim Lim's and Rasheed Araeen's artwork.
Last but not least, embark on an art adventure with kid-friendly audio tours. Cheeky Gibbon will take you around Siapa Nama Kamu as he swings from artwork to artwork. Or follow Sheera the tiger as she escapes the forest fire and looks for her partner Sherman in Between Declarations and Dreams.
Gardens By The Bay #stayhomewithGB Craft and Worksheets
Love crafting? Keen to make a paper tulip field or colourful origami Dahlias? Download the templates here. You can also DIY paper orchids and print colouring sheets.
NParks' Teaching & Learning Resources
NParks has a treasury of resources to keep children ages four to 17 occupied. Themes all surround nature, plants and animals. Learn to be bee-savvy, or a better pet-carer, identify plants and herbs. Download the worksheets which consist of crossword puzzles, math problems, observation sheets and more.
Tune into the live cams that showcase some of Singapore's lesser-known animals like the civet cat, yellow bittern and grey heron.