While the older children are focused on their own HBL responsibilities as given by the teacher, the younger ones tend to be "neglected" or left to do as they please. Are you wondering about a more structured day for the preschoolers? ECDA has collated HBL resources from various preschools who have kindly made their resources public! Preschools include E-Bridge Pre-School, MOE Kindergarten, My First Skool, MY World, PCF Sparkletots and Skool4Kidz.
Home Activities by Various Preschools in Singapore 
Don't worry about age-appropriate activities or fretting over activities in Mother Tongue. You are spoilt for choices with the resources. We would not emphasize sitting the child down but engaging them through play and activities encouraging movement, communication and plenty of laughter.
---
Bilingual Home Activities by E-Bridge Pre-School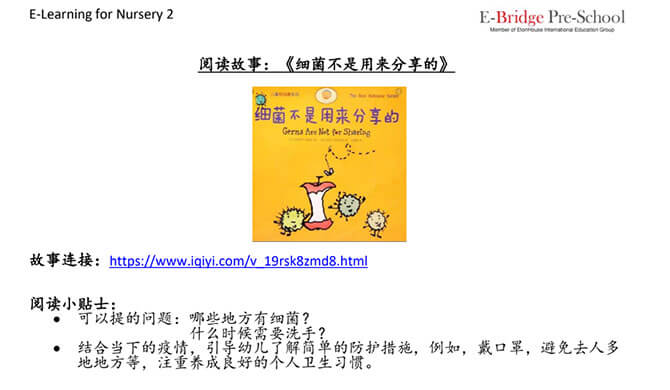 E-Bridge Pre-School has suggested Chinese activities which includes reading a book using a video or another audiobook site, followed by asking your child questions about the book. We thought this was a great way to discuss current affairs and also talk about their emotions through the books recommended.
Download them here.
---
-- Story continues below --
---
A Suggested Schedule and Home Based Activities by MOE Kindergarten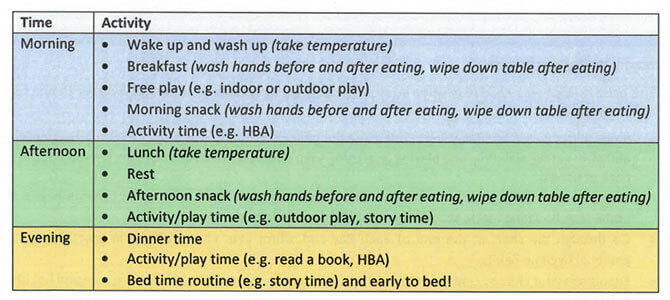 MOE Kindergarten has shared a sample schedule for preschoolers to follow. This includes taking temperature twice a day, washing hands before meals and also singing the "Stay Healthy" song. Other activities include "I Spy", "I Love My Family" and "Paper Ball Toss".
MOE Kindergarten also reminded parents to support the child's learning through challenging times and the opportunity to strengthen the parent-child relationship.
Download the kit here.
---
Treasure Trove of HBL Resources by My First Skool
My First Skool's educators have prepared an extensive collection of home-based learning resources for parents. Topics include English, numeracy, mother tongue (Chinese and Malay), science, crafts, storytelling sessions, music, exercises and even recipes prepared by My First Skool's chefs – so you and your child can have fun cooking together! Access My First Skool's HBL video resources here or at their Youtube channel.
---
MY World's Puppet Show and Picture Books
Aside from resources and instructions from parents, MY World has included an example of a Incy Wincy Spider shadow play using simple materials from home. There are also original picture books illustrated by the MY World children and written by MY World educators. Read them here.
---
Educational Toolkits by PCF Sparkletots
PCF Sparkletots has a comprehensive series of educational toolkits for various levels in different languages.
---
Skool4Kidz Encouraging Experimentation in children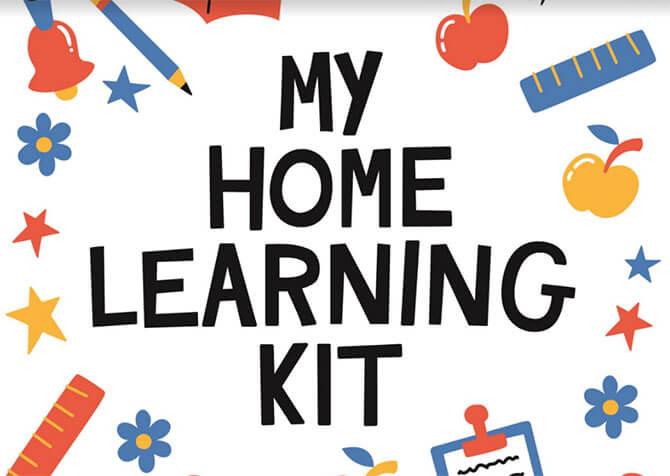 Children will learn about the importance of hand-washing to keep germs at bay using common household items such as soap. Activities are chosen to encourage curiosity, experimentation and exploration to help pre-schoolers solve problems. Experimenting is always a fun activity, especially between parent and child. Check them out here.
---
Get Your Daily Dose of Inspiration at KidzMatters
A one-stop portal for interactive HBL resources, KidzMatters contains articles and videos on topics that parents of toddlers will find useful, such as building positive habits, learning, health and nutrition, care and safety, behaviour and concerns and parenting support. Updated with fresh content daily, you'll always have a fresh dose of inspiration when planning your HBL activities – and a helping hand indeed when things get tough. Best of all, the content is free. Visit KidzMatters here.
---
ECDA's Helpful List of HBL Resources
Look out for new resources every Monday from the preschools. There is always something to do with your child. Stay home, stay safe and stay curious!