Dog owners living in the east will be happy to know that there is now an East Coast Park dog run. Located at Parkland Green, the new dog run is the largest in the east of Singapore.
---
East Coast Park Dog Run at Parkland Green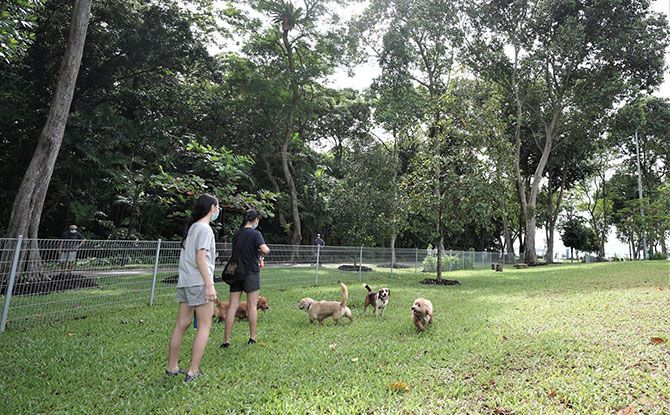 The East Coast Park dog run is located next to the underpass, making it easier to reach for residents and visitors who use the underpass to reach the park.
It was designed with inputs from the community.
At 0.2 hectares, or about a fifth the size of a football field, the East Coast Park is the largest in the East of Singapore. The next largest dog run in the East can be found at Katong Park. That is about half the size of the East Coast dog run at Parkland Green.
Dog owners and their dogs can enjoy the new dog run where there is space for the dogs to move about without the need for leashes.
---
Bird Perch at East Coast Park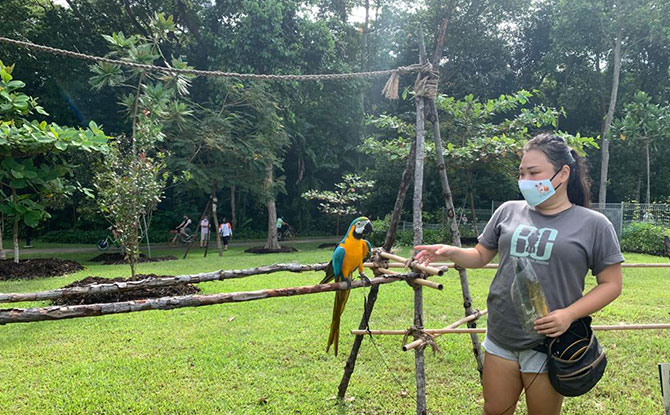 In addition, to make the area more pet-friendly, NParks has also created a new space for bird owners to bring out their feathered pets at Parkland Green.
In consultation with Bird Craze, an active bird owner community, a bird perch has been built next to the East Coast dog run. It is intended to showcase birds who are trained.
Get more information about dog runs in Singapore here.