Just off Tanglin Road, Ridley Park isn't too far away from Singapore Botanic Gardens. That is perhaps only fitting since the road is named after the first Director of the Botanic Gardens.
From British Museum to a South East Asia
Henry Nicholas Ridley lived from 1855 to 1956. He was the Director of the Botanic Gardens from 1888 to 1911.
Henry Ridley is known as the father of the rubber industry. When at the Botanic Gardens, he cultivated the rubber tree locally after it was imported from Brazil and, more importantly, found a way to tap its sap. This sparked off the rubber industry in South East Asia.
He was born in Norfolk, England and started to show an interest in nature from a young age. He graduated from Exeter College, Oxford and started working at the British Museum. He worked there until 1888 when he was appointed as the first director of the Botanic Gardens in Singapore.
---
-- Story continues below --
Henry Ridley in South East Asia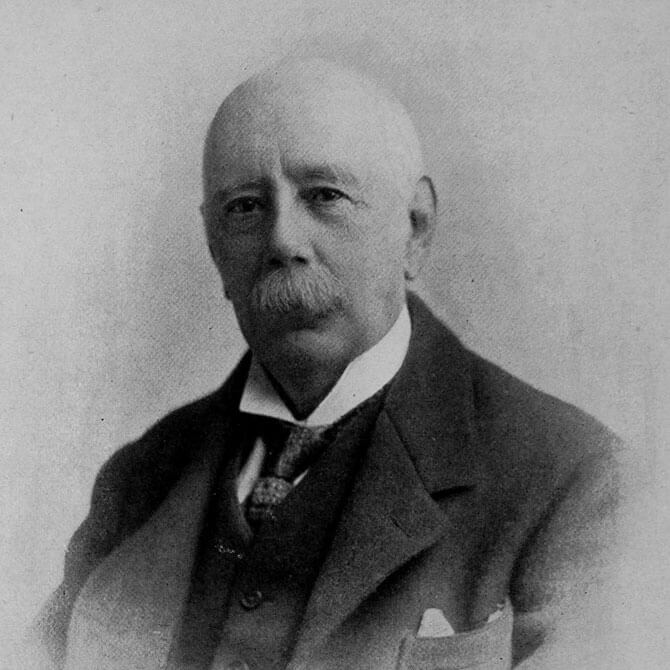 After arriving in Singapore in 1888, he would spend the next 23 years in South East Asia. He was a proponent of the rubber tree to planters. He even went as far as to carry around rubber seeds in his pockets to hand out to people.
It was a case of being at the right place at the right time. In the early 1900s, the demand for rubber boomed. The commodity was in demand for products such as rubber tyres and rubber insulators.
Ridley also added the Vanda Miss Joaquim, now Singapore's national flower, to the Botanic Garden's collections.
After he retired, he left Singapore in 1912 and went on to spend 43 years in retirement, even marrying for the first time when he was 83 years old.
He lived till he was 100 and even received a congratulatory note from the Queen. In Singapore, the Botanic Gardens held festivities in his honour, including concerts and celebratory greetings.
He died in Kew, Surrey, England on 24 October 1956, almost 101 years old.
Ridley's work also played a part in Singapore Botanic Gardens induction as a UNESCO World Heritage Site.
Ridley Park
Ridley Park was named in 1923, about a decade after he had left Singapore.