Standing quietly at the corner of Tanjong Pagar and Craig Road is a discrete little garden. The Vanda Miss Joaquim Pavilion, which stands in the midst of this garden, serves as a reminder of the location's historical significance.
An Orchid from Tanjong Pagar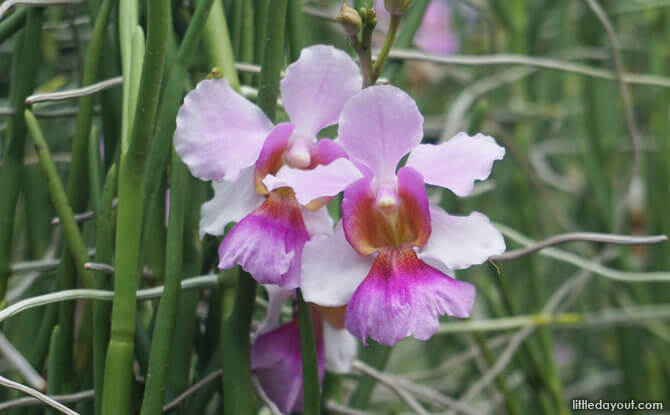 The Vanda Miss Joaquim came to public attention back in 1893 when it was described by Director of the Singapore Botanic Gardens, Henry Ridley, in the Gardeners' Chronicle under a section "New or Noteworthy Plants". It is attributed to Miss Agnes Joaquim, who succeeded in cross-breeding two plants to create the hybrid orchid.
Agnes Joaquim was a second generation resident of Singapore. Of Persian and Armenian descent, she was an avid gardener and an active member of the Armenian Church along Hill Street.
Her family used to live at 30 Hill Street, now an office building beside the Armenian Church. They moved to Tanjong Pagar in 1861 at the now-expunged Narcis Street. Narcis Street is where the present Tanjong Pagar Plaza is located. There, at her new home, she bred the hybrid orchid, close to where the present-day Vanda Miss Joaquim Pavilion now stands.
The hybrid orchid brought her fame, winning the prize at a Flower Show in April 1899. Sadly, she died on 2 July 1899 from cancer. Her gravestone can be seen at the Armenian Church. In 1981, the hybrid was picked as Singapore's national flower.
Vanda Miss Joaquim Pavilion
The current Vanda Miss Joaquim Pavilion is a humble little garden that was officially opened on 14 April 2002.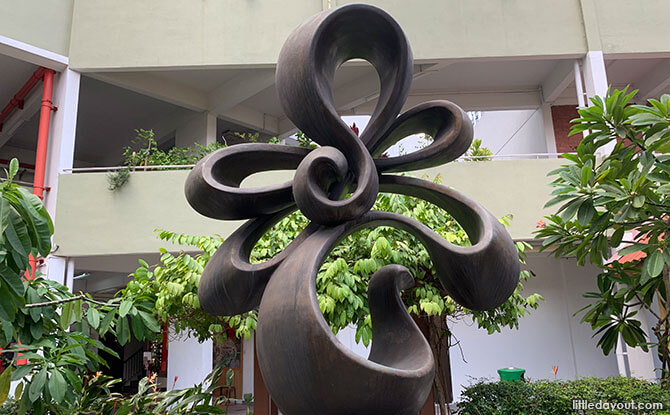 A sculpture, designed by Shiah Chyi Yun, pays tribute to the Vanda Miss Joaquim orchid.
To one side of the pavilion, there is a sitting area with the orchids planted around it. However, just don't always expect to see the flowers in bloom.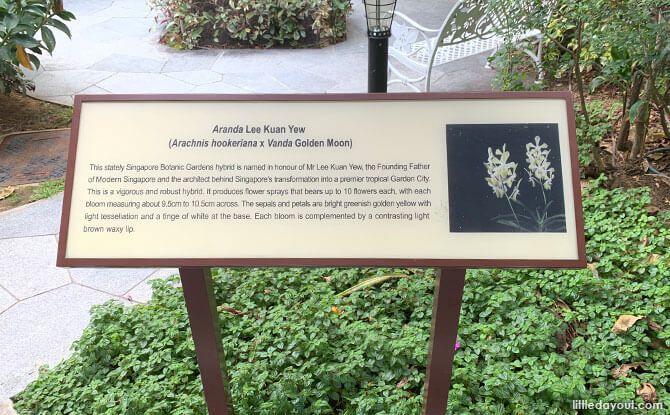 Another noteworthy set of orchids found at the Vanda Miss Joaquim Pavilion are the Aranda Lee Kuan Yew and Vanda Kwa Geok Choo. These pay tribute to Singapore's founding Prime Minster and his wife. Mr Lee was the member of parliament for Tanjong Pagar from 1955 to 2015.