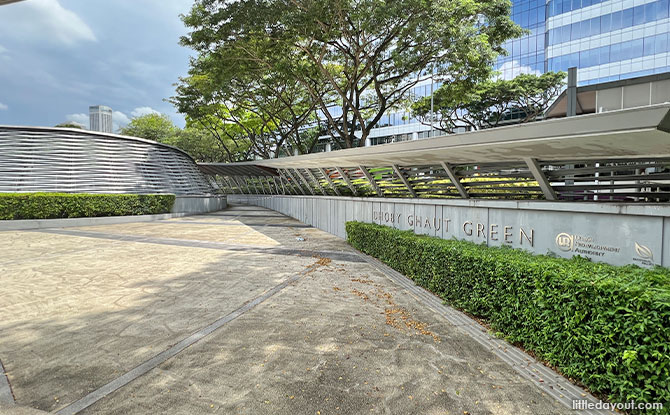 Dhoby Ghaut Green is a green space amidst the hustle and bustle of town. With busy roads and large malls just a few miles away, this park that officially launched on 24 October 2009 is an iconic spot at Dhoby Ghaut.
---
Landmarks near Dhoby Ghaut Green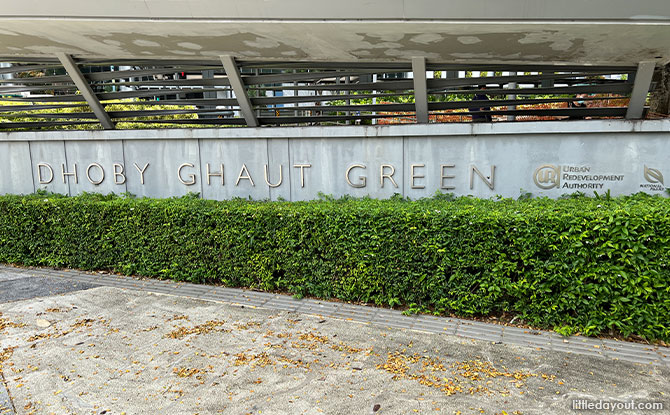 Dhoby Ghaut Green was identified as an interim park in URA's Public Space and Urban Waterfront Master Plan 2003 and conceived as a "City Room" for community gatherings within the city. Visitors to this space will be near landmarks such as Plaza Singapura, Park Mall Shopping Centre, The Visual Arts Centre and more. This park is also located right outside Dhoby Ghaut MRT Station.
---
The lesser-known history of Dhoby Ghaut Green
An interesting and lesser-known fact about Dhoby Ghaut Green's history is that it was a significant location to the early Jewish community in Singapore. By 1841, a Jewish cemetery had been established in the outskirts of town, behind Fort Canning, known as the Orchard Road Cemetery, or the Old Cemetery. The Orchard Road Jewish Cemetery was open from 1841 to 1903. It held around 160 burials.
Dhoby Ghaut Green Today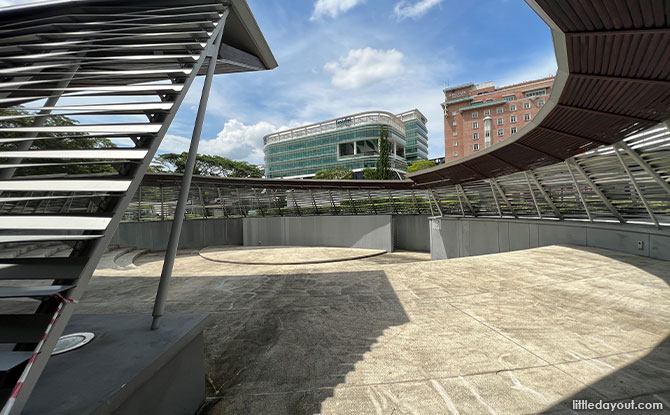 Today, many will recognise Dhoby Ghaut Green for the iconic amphitheatre. The sculptural open-air amphitheatre is a landmark of the park and is a showpiece for the Architectural and Urban Design Excellence demonstration project. It has also been used as a performance venue to encourage public participation and enjoyment of the open space.
The arts centre located between both exits of the Dhoby Ghaut MRT station offers exhibition space for local and international artists and other arts recreational activities for the public.
Events such as baby fairs, shows and other recreational activities have been carried out here. This is also a popular training spot for certain sports.
---
Swings at Dhoby Ghaut Green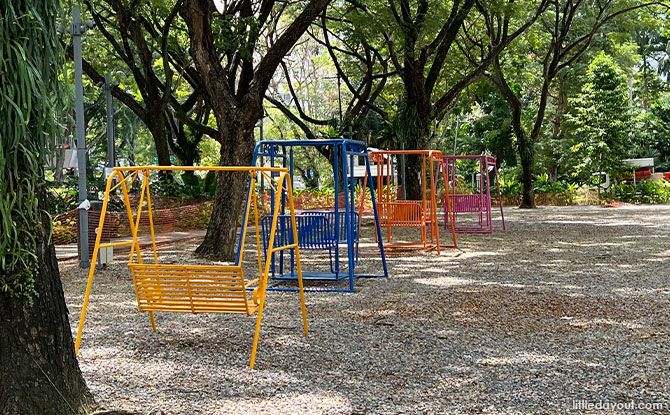 Another interesting feature found in Dhoby Ghaut Green is the colourful swings. Various swings are placed around the area giving it a pop of colour and encourages members of the community to unwind.
See other interesting spots and parks around Singapore at our link here.