Deepavali in Singapore 2019 falls on Sunday, 27 October with Monday, 28 October being a public holiday. In celebration of the Festival of Lights, the Little India Light Up 2019 brings the glow of beautiful decorations to Serangoon Road and Race Course Road.
Deepavali Little India Light Up 2019
The Deepavali Little India Light Up 2019 takes place from 7 September till 10 November 2019. Lights come on from 7 pm till midnight each evening.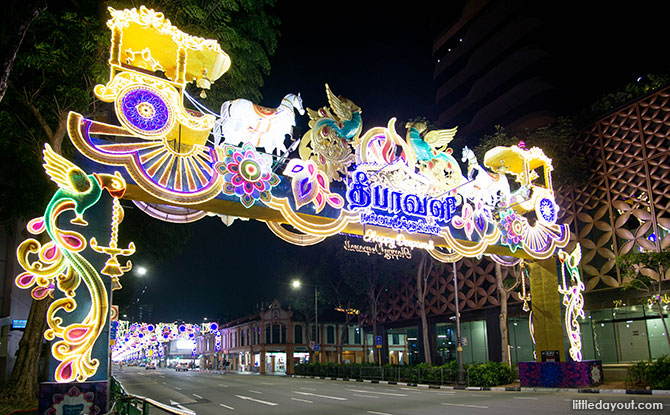 A grand archway at the junction of Serangoon Road and Sungei Road welcomes visitors to the historic Little India precinct.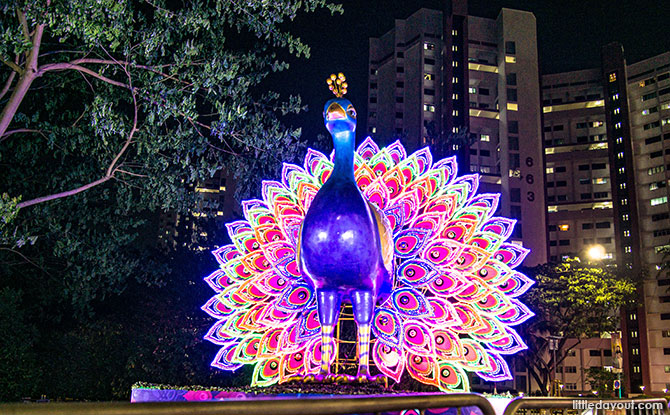 Those who approach Serangoon Road from Selegie Road will be greeted by two beautifully lit peacocks, a bird associated with grace and beauty, on either side of the bridge over the Rochor canal.
---
-- Story continues below --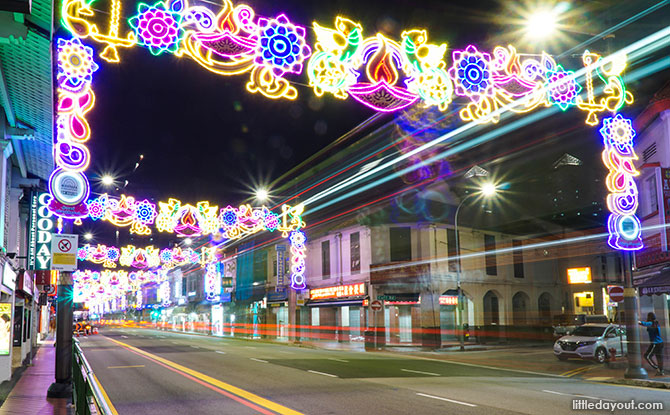 In addition to the Deepavali Little India Light Up 2019, here are some other highlights of this year's Deepavali celebrations.
Curry Fiesta @ Campbell
14 September 2019
On 14 September 2019, there will be a Curry Fiesta at Campbell Lane. Taking place from 11 am to 3 pm, the Curry Fiesta will be feature 200 pots of curry from different places around the world. This event will be entered into the Singapore Book of Records.
Deepavali Festival Village
23 September to 26 October 2019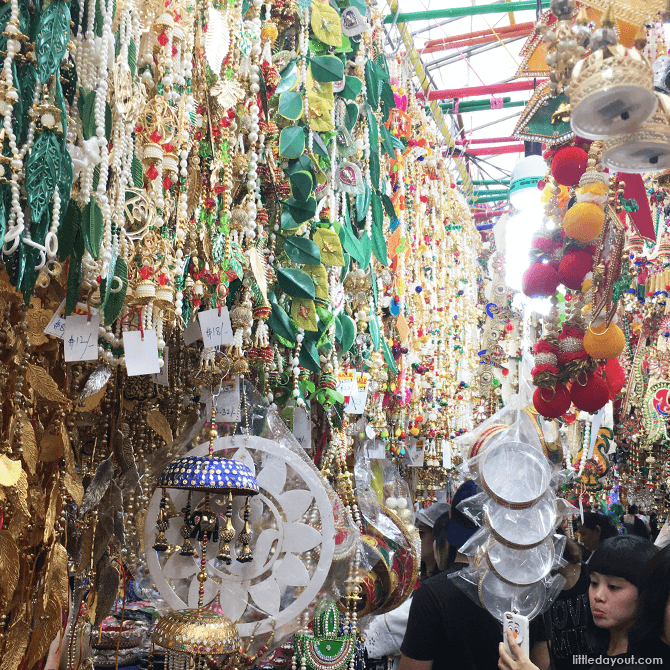 Campbell Lane will play host to the Deepavali Festival Village 2019 from 23 September to 26 October 2019, the eve of Deepavali. Pay a visit to see beautiful decorative and festive items.
Deepavali Hipster Bazaar
23 September to 26 October 2019
This year's Deepavali celebrations in Little India will, for the first time, feature a Deepavali Hipster Bazaar. It will be held at the field beside Tekka Lane, next to Race Course Road, from 10 am to 10 pm.
MRT, Train & Bus Decorations
28 September to end October 2019
Little India MRT Stations, along with selected trains and buses, will be decorated for Deepavali 2019.
POLI After Dark
5 October 2019
Visit the POLI Site at Clive Street on 5 October, 6 pm to 8 pm, to enjoy colours and sounds of celebrations.
Indian Heritage Centre Deepavali Open House
12, 19 & 26 October 2019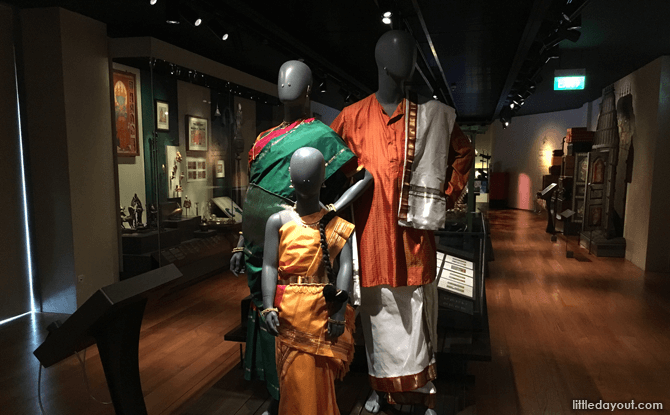 The Indian Heritage Centre will be holding its Deepavali Open House on three dates in October. There will be games and activities for visitors to the Indian Heritage Centre.
Amarkala Deepavali (Deepavali Countdown Concert)
26 October 2019
On the eve of Deepavali, a Countdown Concert will be held at Mackenzie Road from 8 pm to midnight and broadcasted live.
Secret Tales of Little India
9 November 2019
Go on guided tour of the back lanes of Little India to discover little known stories about the precinct.
More information on the different events taking place at Little India for Deepavali 2019 can be found here.