To be honest, the first week of HBL went quite well in my household as I got to see how my little ones handled lessons and how participatory they were with their teachers and friends via online platforms.
However, by the second week, all novelty wore off.
By the third week, we all needed some spark to get us into the spirit that "Learning is Fun!"
1. Excite
I first learnt about Curious Kits from a previous Little Day Out product review, and had bought the Space Race kit last year. As the kit contained several DIY products and manuals, I realised that we still had not opened all of the products yet! It was the perfect activity to complement the kids' current HBL lessons!
---
-- Story continues below --
The enthusiasm my kids showed as they painted the little round orbs of the solar system planetarium kit was a welcome departure from previous lacklustre painting sessions. Moreover, it provided an opportunity to practise dexterity due to painting on three-dimensional surfaces (for my three-year-old) and teachable moments of earth's relationship to the sun and its place in the solar system (for my five-year-old).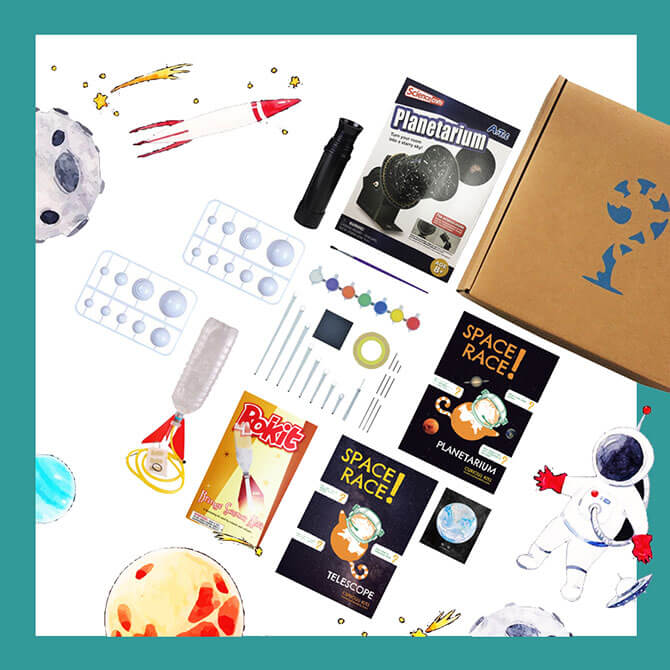 "We started Curious Kits out of a desire to see children's education, learning and entertainment done differently." ~ Curious Kits
2. Explore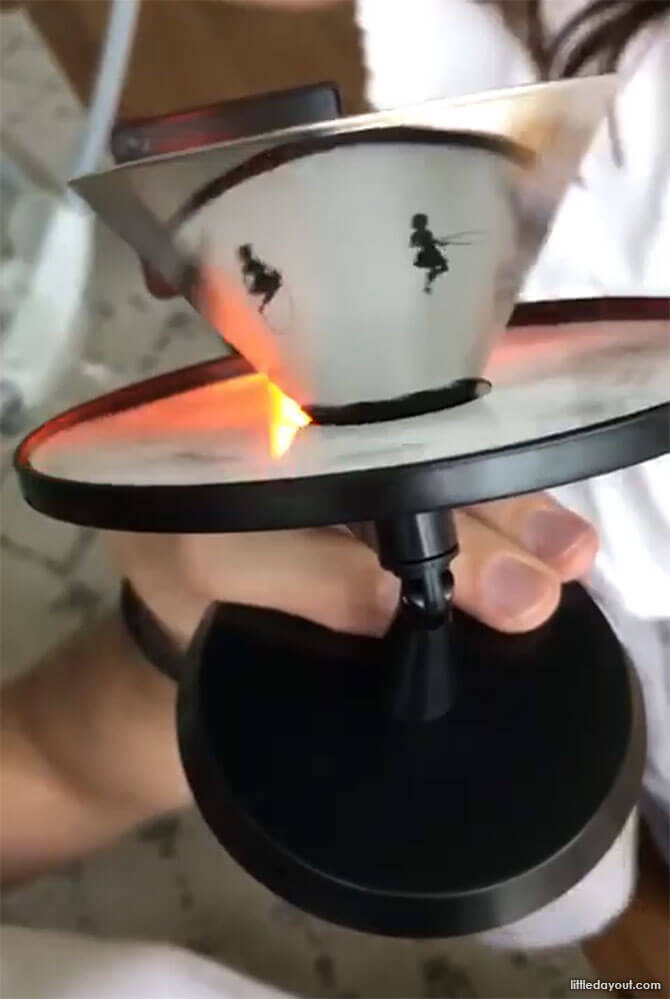 Inspired, I further purchased the Lights, Camera, Action, Animation kit! The fact that the kids are to make the products, such as DIY projector and build-your-own Phenakistocope, may help translate the conceptual ideas such as; engineering, reflection and motion, into tangible form. And these concepts are the backbone of one of their favourite things: cartoons!
Even if your kids aren't old enough to compile the pieces together by themselves, the process can be enriched as a family bonding activity with parents or caregivers helping to assemble the products while contributing knowledge and facts gleamed from the kit's manuals and Learning Guides.
3. Experience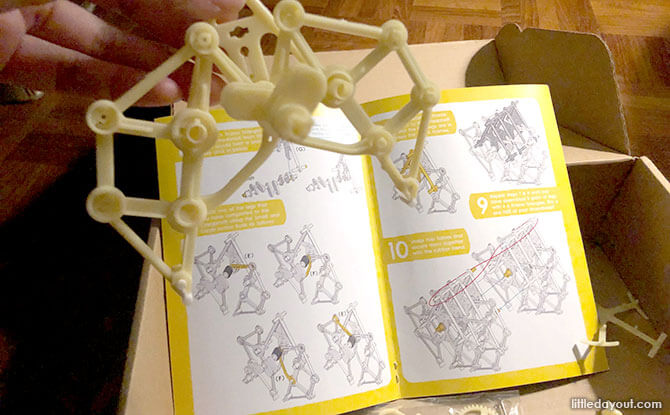 Indeed, tactile experience of assembling and construction are important skills to cultivate in this increasingly digital age and era of virtual creation.
I myself have found the process of assembling the Wind Powered Machine therapeutic and had a sense of satisfaction when the final piece snapped into place.
This kinetic sculptural piece is akin to Artist Theo Jansen's work, and whenever my kids blow on its blades, it sends them into peals of laughter with its drunken, spider-like stagger.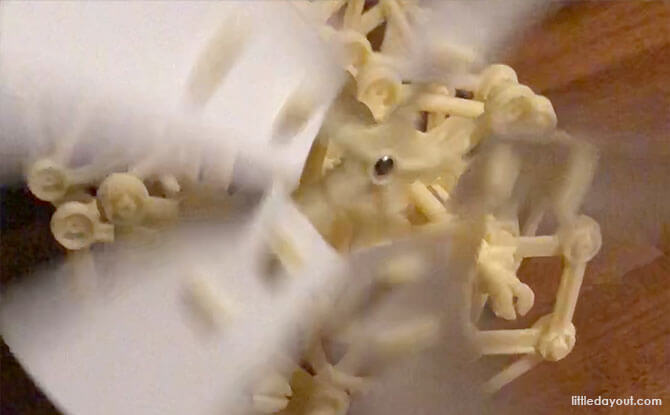 "The sight of children being glued to various mobile and electronic devices made us question if this is indeed the best way for children to develop a sense of curiosity and learn about the world around them.

Our vision is thus centred around the use of arts and science kits for children to make learning more hands on, encourage curiosity, and also to stay away from mobile gadgets"