York Minster is nothing less than impressive. We first caught sight of it as we approached the walled city from the train station and, of course, we had to pay it a visit.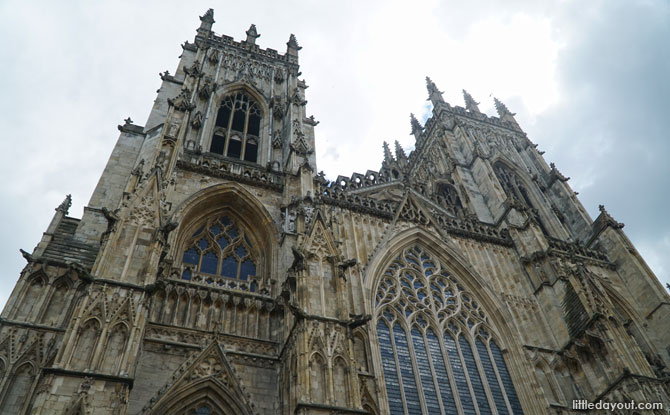 The imposing cathedral has been standing since the 7th century, making it even older than the Tower of London.
Visting York Minster
Entry into the Minster is ticketed. We paid the GBP 11.50 for adults and children under 16 get to enter for free.
To experience York Minster better, we opted for York Minster's Central Tower climb. This cost another GBP 5, even for children. Kids must be at least 8 years old to attempt the Central Tower climb.
Making the York Minster Central Tower Climb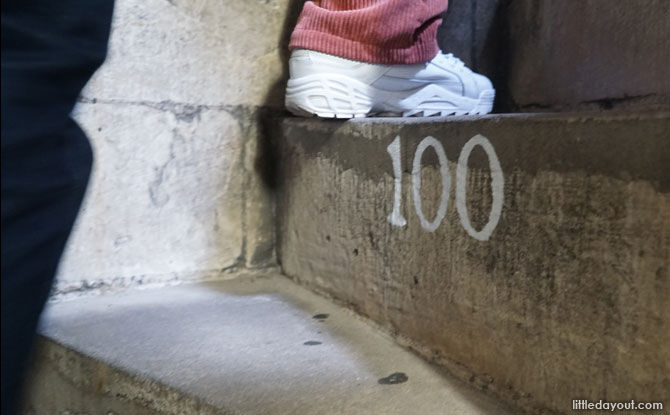 It is 275 steps to get to the top of York Minster's Central Tower and it all starts from South Transept. We made our way past the stained glass lined Nave and joined the queue in front of the narrow door that led to the upward-leading spiral staircase.
As with all medieval spiral staircases, the York Minster's winds upwards in a clockwise direction. The narrow stairs are thoughtfully numbered. This allowed us to keep track of our progress as we made our way skyward.
Midway up, we found ourselves standing in front of a doorway that led out into the open where an exposed passageway led to another narrow doorway on the other side. This caught us by surprise as we were not expecting to have to leave the security of the indoor passageways.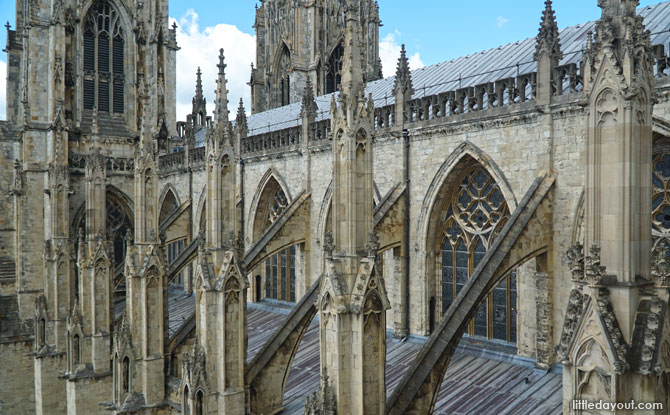 As we made our way across the open walkway, not only did we feel like Quasimodo scrambling around the cathedral (pardon the French reference) but we also got a unique, close-up view of the exterior of the York Minster.
Looking down, everyone below looked extremely tiny. Looking at the cathedral, we could not help but marvel at the ingenuity and enterprise of the builders and craftsmen who erected the flying buttresses', stained glass windows and imposing walls.
The Highest Point in York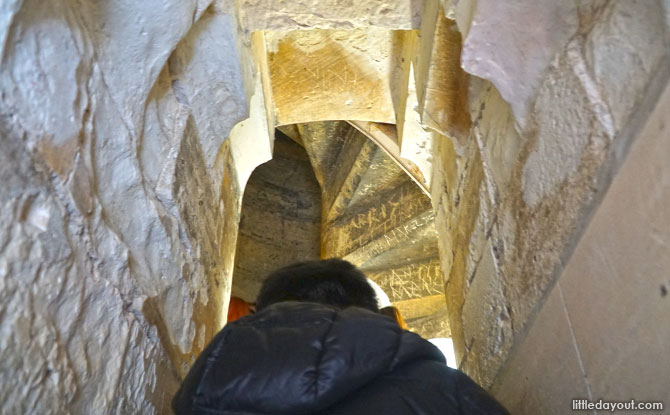 We made the final push up the second flight of stair to reach the top of York Minster's Central Tower.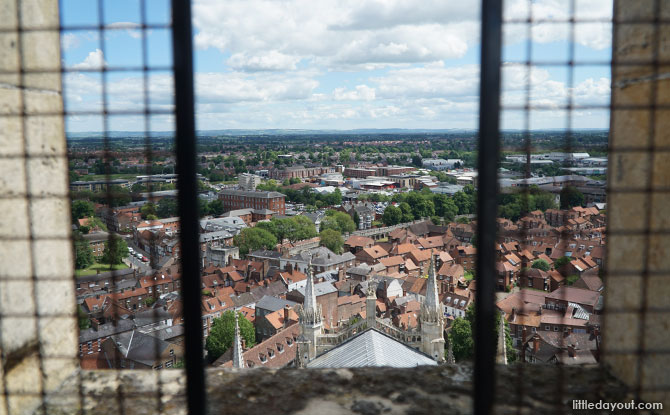 This is the tallest point in York and we got a splendid view of the surroundings. From the top, the people really did look like tiny ants.
Climbing York Minster was a memorable experience and a literal "high point" of our visit to York.