What better time to get the kids to help out with chores at home than from an early age? Little Day Out lists out list of chores children can help out with at home according to their age group.
---
Starting "Chores" with a "Helping" Mindset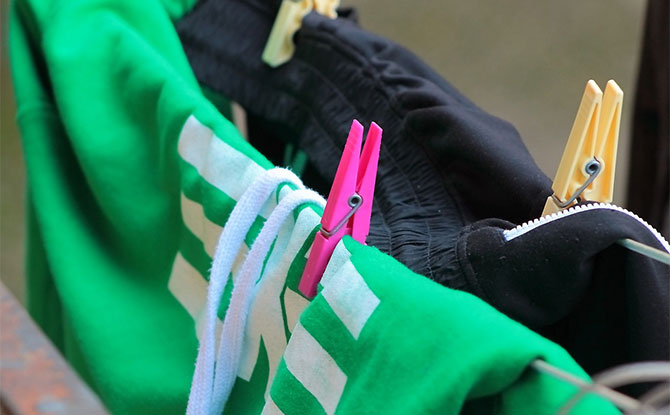 Kids should be expected to help – and they can start with little tasks from the age of one as they learn to pick up toys.
Waiting till they are teenagers or adults could be too late. The last thing you want is to have dependent adults who lack basic skill sets to take care of themselves or their families.
---
-- Story continues below --
Once your little ones learn to pick up objects, you can teach them where objects belong and how to tidy up after playing.
Heap praises on the toddlers with "You're very helpful" or "Thank you for putting the block where it belongs" for positive reinforcement.
Kids being kids, and even adults, are generally disorganised as they are unable to think of the consequences of misplaced items. Starting with toys, followed by clothes and sorting dirty clothes into the laundry basket are little steps towards a cultivating a "helping" mindset.
Children often love imitating adults so take advantage of the enthusiasm and let them help! Even if it results in less than ideal results. A great helpful mindset is what you want to encourage.
So Tiger Moms, chill and recruit those little helpers.
---
Suggested Household Chores for Kids According to Age Groups
Here are Little Day Out's suggestions for age-appropriate chores!
Chores for Kids Ages 1 to 3
Pick up toys
Sort toys
Stack books
Put dirty clothes into laundry basket
Throw diaper and trash
Fetch diaper, wipes and change of clothes
Use dry wiper/sweeper (shorten the rod)
Wipe spills with kitchen towel or rag
---
Chores for Kids Ages 4 to 6
Organise toys
Put books back on shelves
Feed pets
Make the bed
Pour liquids – water or milk – into cups
Serve beverages to guests
Use handheld vacuum
Water plants
Set the table for meals
Load/unload washing machine
Hang clothes using pegs
Remove clothes, sort clothes
Match socks
Chop fruits and vegetables, separate vegetable parts like beansprouts
---
Chores for Kids Ages 7 to 9
Clean dishes, dry dishes
Load/unload dishwasher
Fold clothes
Sweep and vacuum floors
Clean fish, meat
Wash fruits and vegetables
Peel fruits
Make milkshakes, mix drinks
Make salad
Replace toilet rolls
Stack stools/chairs
Read to younger siblings
---
Chores for Kids Ages 10 to 12
Prepare simple meals
Wipe kitchen countertops
Wipe windows
Bake muffins or bread
Coach younger siblings with homework
Do a grocery run
Fold clean clothes
Organise groceries
Sort out recycling
Use chef's knife
Use food processor
Learn how to iron
---
Raise a Helper Who Can Be a Giving Member of Society
Involving children in many little ways at home and letting them try their hand in all kinds of chores will be rewarding, not just for your family but to the society at large.
Instead of having entitled children who grow up to be dependent adults with no basic life skills, we can choose to raise value-giving helpers who contribute to society in many ways.