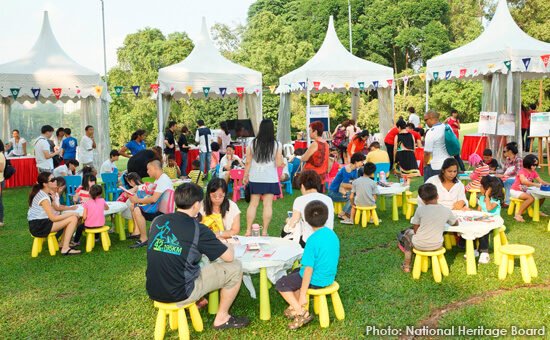 During the recent Istana Open House held on 18 August in celebration of National Day and Hari Raya Puasa, 1,200 children between the ages of three and 12 took part in the Istana Art Event 2013.
Featuring a lineup of free arts and crafts as well as heritage activities for the entire family, activities at the Open House included an On-the-Spot Art Competition and the Arts and Heritage Village. 11 participating museums and institutions took part in the Arts and Heritage Village, providing visitors a chance to experience Singapore's story, places and landmarks.
18 winners received prizes from President Tony Tan Keng Yam in the On-the-Spot Arts Competition with top prizes going to Cayden Seah in the Junior (Ages 3 to 6) category and Melissa Mak Zi Qi in the Intermediate (Ages 7 to 12) category.
Presented by the Singapore Art Museum (SAM) and the National Heritage Board, this was the 13th year that the Istana Art Event was being held.
Read Also: 8 Things to Know Before You Visit the Istana Open House.