Car-Free Sunday July 2018 takes place at the Civic District and Central Business District on Sunday, 29 July 2018. With roads closed to drivers, walkers, joggers and cyclists will be able to enjoy the space around the Telok Ayer and Civic District areas on Sunday morning.
More than 40 activities have been planned in conjunction with Car-Free Sunday July 2018. These range from active mobility activities to sports and fitness activities to arts and cultural activities. Many of these are family-friendly too.
Here are some of our picks of some family-friendly activities taking place during Car-Free Sunday July 2018.
Car-Free Sunday July 2018 Activities
---
GetActive! Singapore 2018 Launch
Where: The Padang, Civic District
When: 7.30 am to 12 pm
---
-- Story continues below --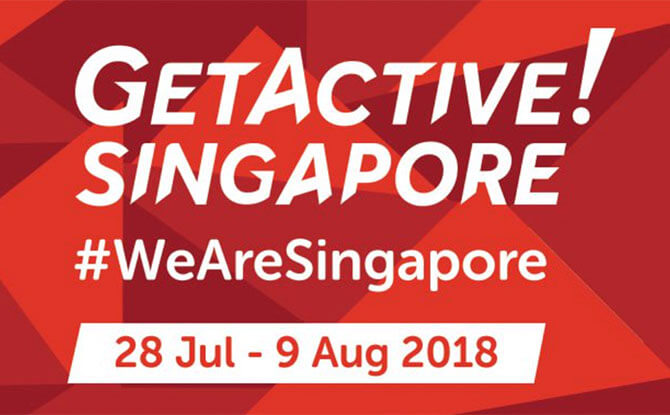 GetActive! Singapore 2018 promises sports and fun for the entire family with sporting activities organised by local community and interest groups. Start off the day with the GetActive! Singapore 2018 Workout, choreographed to this year's National Day theme song, at 7.45 pm. At 8 am, there will be the Team Singapore Flag Presentation for Asian Games and Asian Para Games. See the sights of the Civic District on the Nila Walk/Run 8.30 am. There will also be fun activities like spinning, mini-tennis, aeromodelling and kinball at the Padang, Connaught Drive and Empress Lawn between 8 am to 11.45 am.
---
Move Happy Cycling Festival
Where: Connaught Drive, Opposite Singapore Cricket Club
When: 8 am to 12 pm
The Move Happy Cycling Festival is all about the joy of bicycles and cycling. Highlights include a Move Happy Cycling Carnival with cycling-themed games, mini cycling circuits, a Move Happy-Strider Kids Race for those between 2 and 5 years old and a Brompton Fastest Fold Competition.
---
NERF PLAY by NerfSing
Where: Amoy Street
When: 8.30 am to 11.30 pm
NerfSing, a local NERF community, normally plays at the Potong Pasir Community Centre or at parks in Singapore with their foam dart launchers. For Car-Free Sunday July 2018, they will be setting up a play space at Amoy Street. Join them for some NERF-tastic fun.
---
Pedal Go-Karts
Where: Boon Tat Street
When: 9 am to 11 am
Normally, the streets of the CBD are filled with fuel-powered vehicles. For a change, experience muscle-powered vehicles on the streets of Telok Ayer with pedal go-karts on Car-Free Sunday July 2018.
---
HPB Active Family Programme
Where: Empress Lawn
When: 8.30 am to 10.30 am
Get to make your own kites or try out archery with foam-tipped arrows at the Empress Lawn. The Eye in the Sky – Kite Making & Flying activity takes place from 8.30 am to 9.30 am while the Archery Fun-Play will be held from 9.30 am to 10.30 am.
---
Symphony 92.4 Young Talents Project
Where: Victoria Concert Hall Atrium
When: 10 am to 10.30 am and 11 am to 11.30 am
Catch a performance by young musicians at the Victoria Concert Hall Atrium. This showcase will be hosted by Symphony 92.4's Andrew Lim and Koh Chieng Mun and feature the music of Mozart, Chopin and others.
---
Doodle Art and Art Jam Corner
Where: Telok Ayer Green and next to 137 Telok Ayer Square
When: 9 am to 11 am
Get your art "on" around the Telok Ayer district. Express yourself and add to the vibrancy of Telok Ayer Green at a Doodle Art activity. Make some Singapore-themed art at the Art Jam Corner beside 137 Telok Ayer Square.
---
Pioneer Trail at Ann Siang Hill and Telok Ayer Green
Where: Tanjong Pagar MRT Station Exit G
When: 10 am to 11.30 am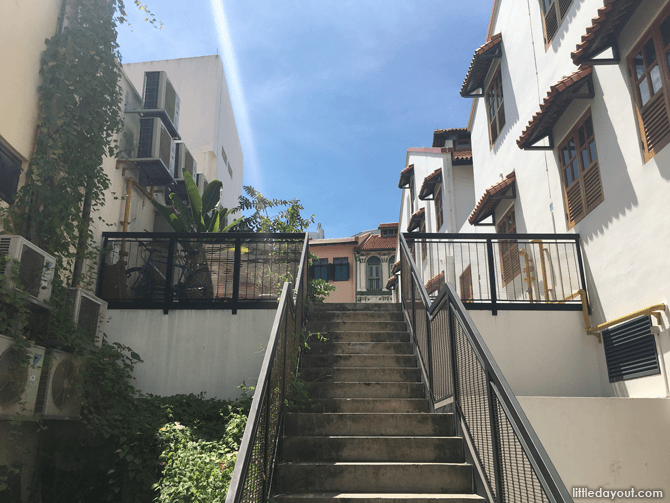 Discover the history and heritage of the Ann Siang Hill area. Visit places of worship and shophouses that date back to the 1800s on this tour by NParks. Registration is required.
---
Trishaw Rides
Where: St Andrews Road
When: 9 am to 11 am
Get a trishaw ride with volunteers or even try operating one on your own at St Andrews Road, in front of the National Gallery Singapore.
---
National Reading Day 2018
Where: Esplanade Park
When: 8 am to 12 pm
National Library Board, Mendaki and Let's Learn Outside will be at Esplanade Park on Car-Free Sunday July 2018 to celebrate National Reading Day 2018. Families with young children can enjoy reading and storytelling performances and participate in activities like bookmark-making and parachute-making.
---
More Events
For more on what is taking place during Car-Free Sunday July 2018 on 29 July 2018, visit the event's website here.