Located just a short stroll away from Canberra MRT, Canberra Plaza is the new mall consisting of retail and dining outlets such as Daiso, Starbucks and Singapore's third A&W outlet.
The mall has a total of three levels and a basement, and with space for more than 70 retailers, this space might be the next one-stop spot for residents in the area. Here are the different things to see and do at the various Canberra Plaza shops.
---
Canberra Plaza Shops: Things To Do
Get in a workout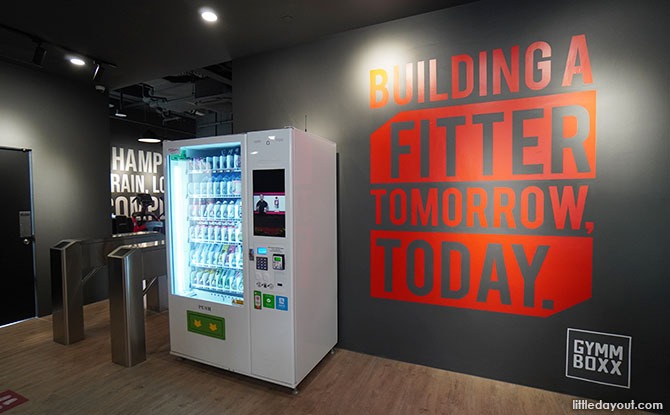 Located at the third floor of Canberra Plaza, work up a sweat in the mall's Gymmboxx outlet. Equipped with the weights and the floor space needed for a good workout, Gymmboxx makes it convenient to workout any time.
They also have a vending machine filled with protein bars and shakes for a post or pre-workout snack.
For the little ones, playgrounds are also a great way to burn off all that extra energy! At Canberra Plaza, these include a mini waterpark on the top floor and Play Place by McDonald's. There is also a dry ship-themed playground in the nearby residential area.
Unfortunately, when we visited, the mini waterpark was closed and so was the McDonald's Play Place (due COVID-19 restrictions).
Only the nearby residential playground area was open for use during this period.
---
Go for a grocery run at various Canberra Plaza shops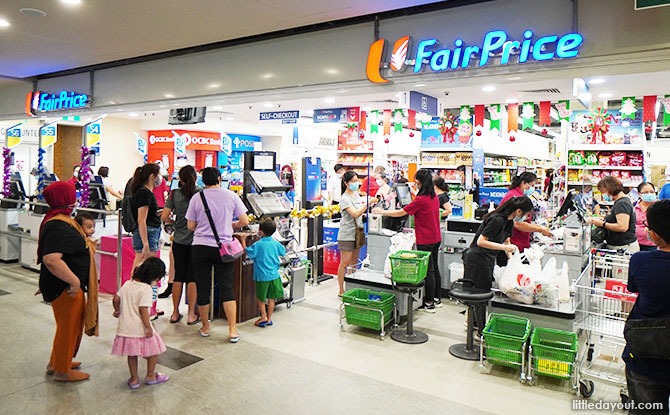 Need to pick up groceries? There are multiple stores that you can do your grocery run at. At the basement resides brands such as FairPrice, Daiso as well as a hardware store selling household appliances such as plugs, lights and more.
There are also shops such as SKP and Guardian to pick up other necessities. If you're looking to get some gifts or electronic gadgets, head over to Gadget Mix.
---
Fill Up Your Belly at Canberra Plaza Shops
At Canberra Plaza, there are a variety of stores to choose from when it comes to getting a meal. As many of us would know, Singapore's third A&W store is now at the first level of the mall.
McDonald's and Mc Café outlet are also right beside A&W. Current safe-distancing measures means that you can expect to have to queue up for the two fast-food restaurants.
Inside Canberra Plaza, there are many other familiar brands such as Ya Kun, Pho Street, BreadTalk, Starbucks, and KFC.
There are also a variety of snack stores such as Dough Culture, DoQoo and Swee Heng 1989 Classic.
Diners may also choose to eat at Cantine, a halal food court that offers a variety of local dishes and cuisines. There is also a Grove Café, a vegetarian restaurant offering nourishing meatless cuisine.
---
Canberra Plaza Shops offering Healthcare and Selfcare services
Canberra Plaza has health and medical facilities such as Joy Dental Centre and Viva Medical. Visitors can also get their hair cut at Paul's Barbershop at the basement or X'treme Professional Hair Salon.
Other beauty services and shops include D'Pixies Nails and Xpress Massage.
---
Enrol in an enrichment class
The third level is where you can find the different enrichment centres at Canberra Plaza. Sign your child up for ballet classes at The Ballet School or language classes at Beijing Language School. Other centres there are The Eton Acadamy, CMA Mental Arithmetic Centre and Shichida.
---
Canberra Plaza
Address: Block 133 Canberra View, Singapore 750133