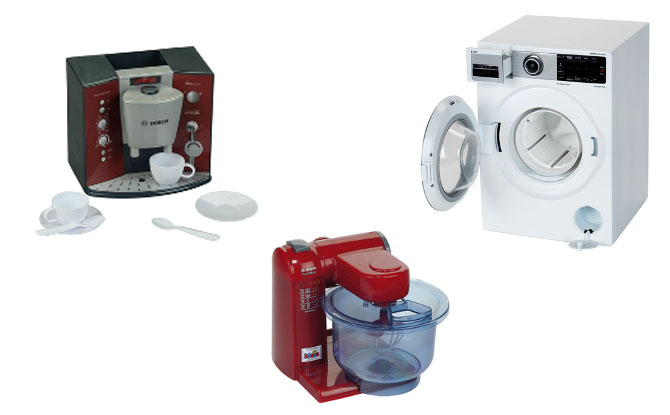 Want to start training your kids to help around the house from an early age? Home appliance Bosch now has a unveiled its first-ever toy collection, Mini Bosch, and kids can now play-pretend with a variety of kid-sized home appliances.
Designed for kids, the Mini Bosch collection includes full kitchen playsets and smaller replica toys in the form of coffee machines, kitchen machines and even washing machines!
---
What's in the Mini Bosch Collection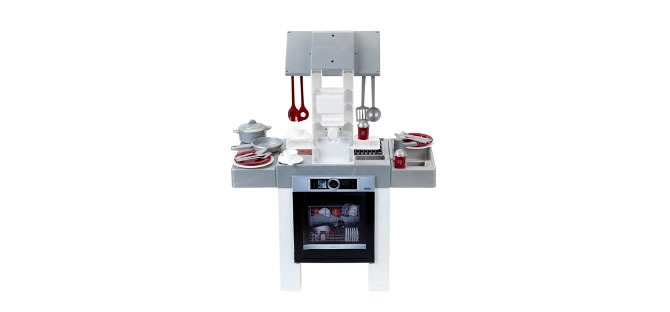 The Mini Bosch collection includes Bosch Toy Kitchen Set ($139.53). This play kitchen comes equipped with a hood, oven, stove, fridge, espresso machine and accessories for creative make-believe meal-making. There is a jumbo set available too ($249.56).
---
-- Story continues below --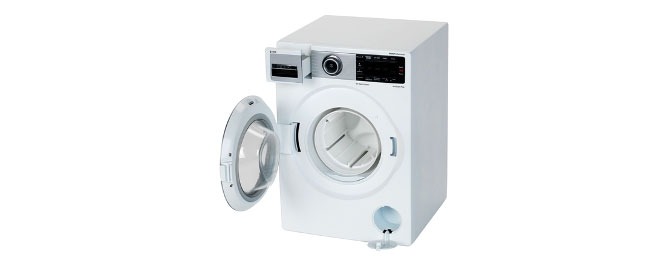 The Bosch Toy Washing Machine ($102) is a realistic toy washing machine that functions with water and is equipped with four realistic sounds such as washing programs, water filling and drainage. Suds not included!

Young chef can make pretend play bakes with the Bosch Toy Kitchen Machine ($59.58) which mixes and stirs at two speed levels.

Little ones may be too young to drink a cup of joe but they can use to the Bosch Toy Coffee Machine with Sound ($40), a café-style coffee machine which comes with brewing sound effects, to be a little barista.
Other kids play-pretend coffee models include two which can even be filled up with water.
The Mini Bosch collection is available in stores whilst stocks last at the UnserHaus Customer Care Centre and online at the Bosch e-Store.