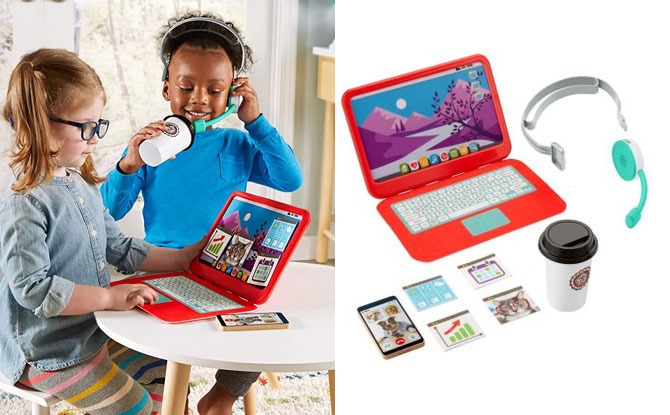 Does your toddler want to imitate everything you do, especially now that you are working from home? As a sign of the times, Fisher-Price has just released My Home Office, an 8-piece work from home play set that lets little ones pretend they are just like mum and dad, busy at work and on video calls at home.
---
Fisher-Price My Home Office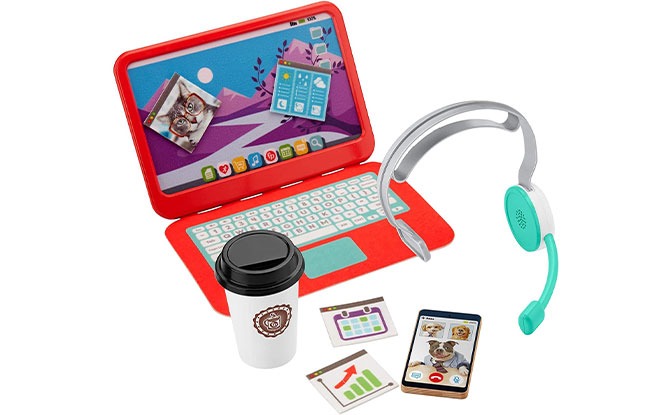 The Fisher-Price work from home play set includes a variety of toys designed to let your pre-schooler set up their own workstation and imitate what you might be doing while busy at home.
The quintessential piece of WFH gear is a laptop. Set up a desk for your toddler and provide him or her with a pretend laptop powered by imagination.
It comes with 4 fabric apps that can be attach to the computer screen in order for them to multitask on different projects. Projects seem to cover the weather, a calendar, a growth chart and a cat with spectacles.
Along with the laptop comes a smartphone where he or she can chat with multiple parties on a call. However, it does appear that the folks your child will be dealing with are actually dogs – albeit quite cute ones.
There is also a headset that kids can strap on to take important business calls or join in video conferences while typing away on the laptop.
Last but not least, just like mum and dad, little ones can pick up a to-go cup for a beverage of choice – because we all know that everyone needs a boost of energy some point in the day. Baby-cino, anyone?
---
Fisher-Price Work From Home Play Set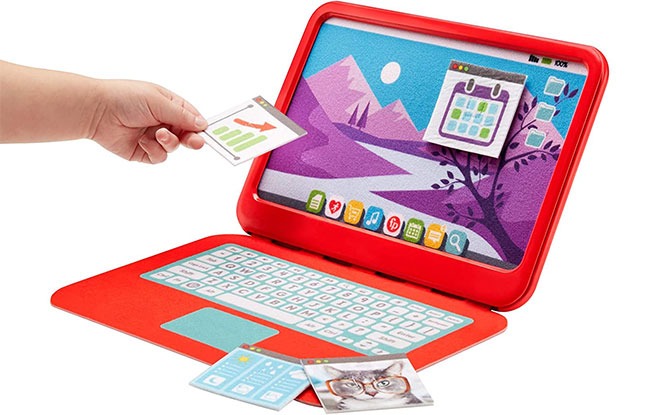 The Fisher-Price work from home play set is suitable for children aged 3 years and up and the it comes in gift-ready package that is great for storage.
The set can be bought on a variety of platforms but it is so popular that you may find it sold out. There are also other play sets to check out such as a patient and doctor kit, a cake op shop and even one where they can be a barber, however the work from home set is probably the most on point in these times!