The parenting journey is filled with ups and downs, and for the most part, parents are able to manage the stresses that come along with the role.
However, parents are human too and there can be times when the stress of parenting can lead to emotion exhaustion. And did you know there is a name for that? It's called parental burnout.
While parents typically put their child's needs before their own, being able to recognise parental burnout and taking care of your own emotional health is important too. Left unchecked, it can negatively impact your relationship with your family.
It is also important to note that parental burnout can affect both fathers and mothers.
---
-- Story continues below --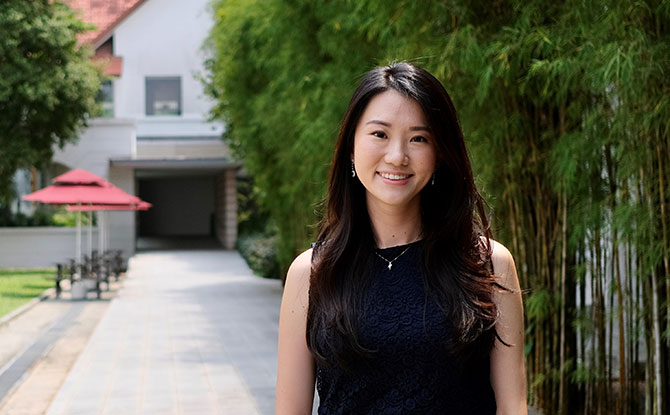 To find out more about parental burnout and how to cope with it, we consulted Ms Law Ya Wen, Clinical Psychologist, Community Psychology Hub (CPH), an agency supported by the Ministry of Social and Family Development Singapore.
---
Interview with Law Ya Wen from Community Psychology Hub on Parental Burnout
Little Day Out: What is parental burnout?
Law Ya Wen: Parenting stress is part and parcel of the parenting experience. Most parents have good and bad days, as do their children, and parents generally cope adequately with the demanding role of being a parent.
However, parental burnout occurs when parents do not have enough resources to help them cope with the demands of parenting, over a prolonged period of time.
---
What causes parental burnout?
The root cause of parental burnout is an imbalance between the demands of parenting and its rewards.
For most parents, the positive aspects of parenting usually outweigh the stressful and negative aspects. However, when the balance is chronically leaning to the negative aspects, parents become at risk for parental burnout.
Some factors which may increase one's risk for experiencing parental burnout include: being a single parent, lacking support from family and friends, caring for children with special needs, caring for multiple young children, having perfectionistic tendencies, juggling work and parenting, facing financial stressors or unemployment etc.
---
What are some tell-tale signs of parental burnout?
There are three main symptoms to look out for.
First, you may experience overwhelming or chronic physical and emotional exhaustion related to parenting. This means you feel tired when you get up in the morning and may dread the idea of having to face another day with your children.
Second, you may notice an emotional distancing from your children. You become less and less involved in parenting, and your interactions may be limited to functional aspects of care-giving, for example, making meals and putting the children to bed.
Finally, you may feel a loss of accomplishment in your parental role. You may become frustrated with parenting, you may sometimes not wish to be a parent anymore and you may no longer enjoy being with your children.
Importantly as well, these symptoms contrast with how you previously felt about parenting.
---
How can parents cope with parental burnout?
Here are some strategies that parents can practise to take care of themselves.
1. Prioritise time for self-care: Start by blocking out 10 minutes of your day to do something meaningful for yourself.
2. Practise self-compassion: Recognise that you will not be able to attend to your children all the time and that is ok.
3. Let go of unrealistic expectations about being the perfect parent.
4. Reduce stress: Practise deep-breathing and relaxation, make time to exercise, try to get enough sleep.
5. Reach out for help:
– Emotionally – open up to a trusted person/ professional about what you are going through to get emotional support.
– Practically – ask a relative or friend to baby-sit for you so that you have time for yourself or as a couple.
6. Cut down on the unnecessary commitments: Evaluate what is really important to you and say no to things that are not important to you.
It is important for parents to give themselves permission to get help.
CPH Online Counselling provides a safe, confidential and anonymous space for parents to seek counselling support. Through these sessions, we discuss parents' concerns and provide strategies to help improve their parenting skills or emotional regulation ability. Counselling can be done through email, live chat or telephone. Where appropriate we also make recommendations to other support services.
---
Caring for Yourself to Care for Your Loved Ones
It is indeed insightful to hear from Ms Law about the signs of parental burnout and how to cope with it. Notably, experiencing parental burnout does not mean that you are a bad parent. Instead, it could just mean that you are in need of rest and a recharge.
As parents, we also need to be able to take care of ourselves in order to be able to take care of our families.
Or, as Ms Law puts it, being aware of our own mental health is similar to putting on the emergency oxygen masks on a plane before helping others.
"We all have 'oxygen masks' in our own life – our energy, time, and emotional well-being," she said. "If we fill our own tank first, we then have the ability to use our reserves to better help others, in this case, our children."