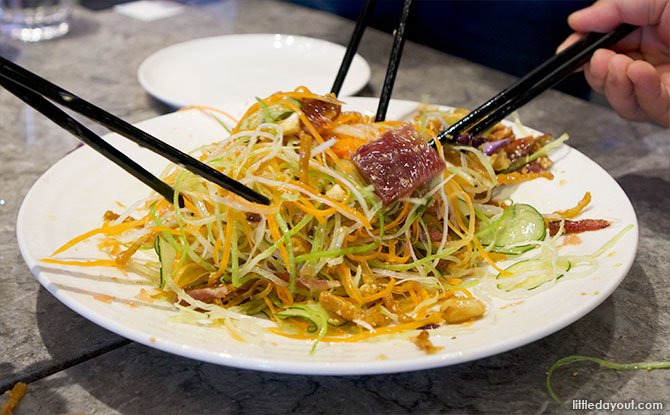 What better way to celebrate the Year of the Pig than with our favorite pork Chinese New Year snack, Bakkwa! This Chinese New Year, we headed down to the one and only Bee Cheng Hiang Grillery to try some mouthwatering dishes, as well as their festive twist on the iconic dish, Lo Hei!
Bakkwa Lo Hei at Bee Cheng Hiang Gallery
To usher in a prosperous new year, Bee Cheng Hiang has put their own Gourmet Fusion Bakkwa as the main ingredient in the Lo Hei dish. The Gourmet Fusion Bakkwa is known for its rich, sweet-savoury taste and soft texture. They also swapped out some of the ingredients for a healthier and refreshing twist, with ingredients such as grapefruit, yuzu dressing and crunchy fresh vegetables.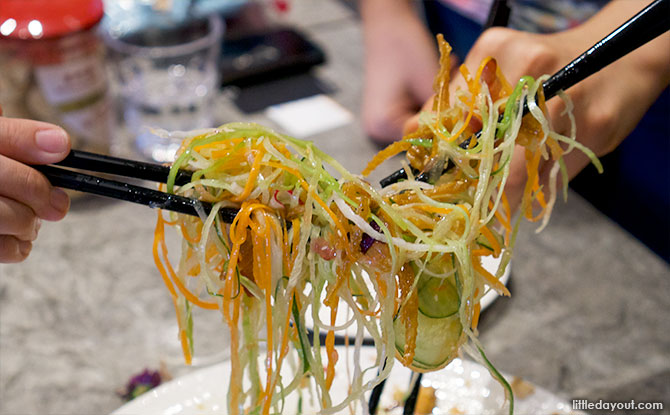 We really enjoyed the lightness of this version of Lo Hei and highly recommend giving this a try! Be sure to shout "诸事顺利" (Zhu Shi Shun Li), "May everything go smoothly!" as you toss the Lo Hei! A takeaway option for this dish is also available.
Truffle Bakkwa Tart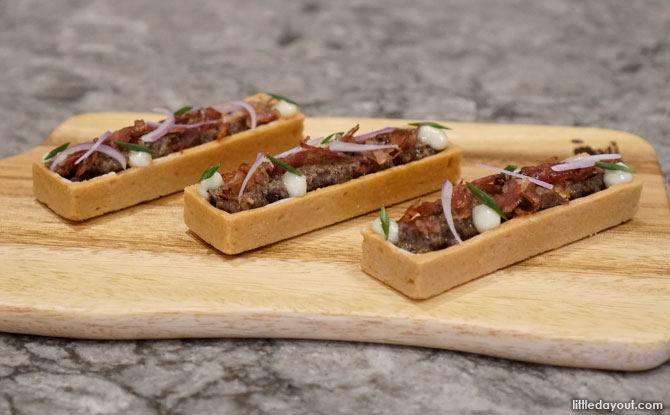 More than just hopping onto the trend, their Truffle Bakkwa Tart is an exciting new addition to their menu. This dish is actually featured on the Toggle programme: Foodie Makeover, so if you wish to taste it for yourselves, this is the place to be! We enjoyed the crunchiness of the tart, and the layers of pork, truffle and thinly shaved bakkwa. Yum!
---
-- Story continues below --
Truffle Mushroom Salad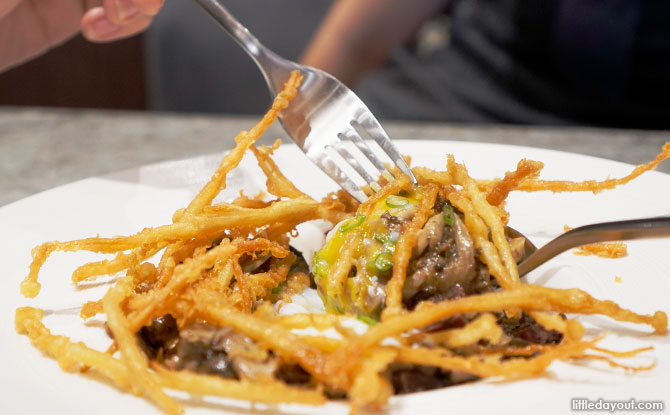 We're so happy that this dish is a permanent item on the menu! Diners can choose either sliced beef or pork bakkwa to be served alongside an assortment of mushrooms, topped with freshly fried enoki mushrooms and a warm sous vide egg. Oh, and it's a salad because you wrap all the ingredients in crunchy lettuce.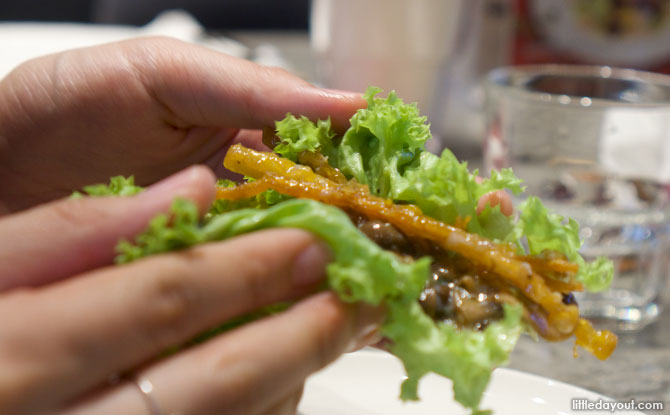 We loved the medley of textures in the mouth and the creaminess of the eggs and mushrooms were delightful!
Snacks and Bites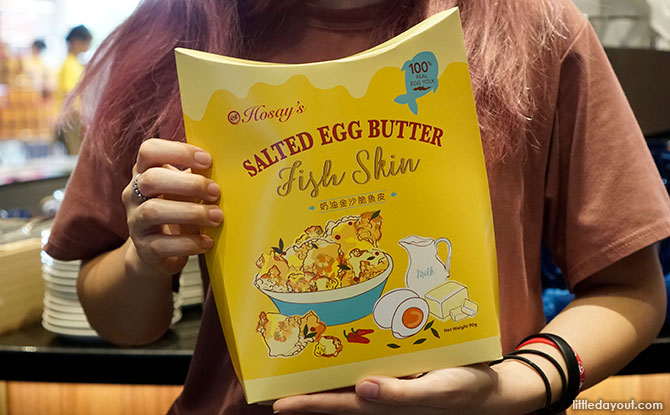 If you are looking for snacks to let guests munch on during Chinese New Year visitation, you can bring home either the new Coconut EZ Mini Crunchies, which are made of pork floss, or the Salted Egg Fish Skin, which is always a crowd-pleaser!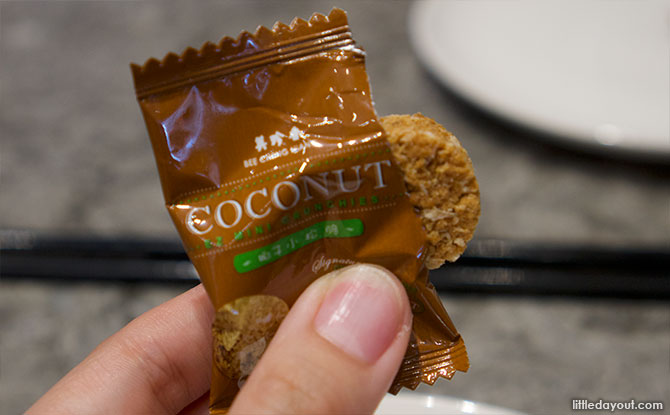 You can read more about the Bee Cheng Hiang Grillery here.