There is a mind-boggling array of enrichment courses, sports classes and even performing arts lessons offered to kids these days.
How do we wade through all that information and decide which teacher or school is best for our child? What should we be wary about? Are these classes even useful for our kids?
Little Day Out's Ask The Experts (ATE) series explores the top questions parents have of courses and lessons – as well as potential landmines to avoid.
In ATE on art classes rounds up arts teachers, practising artists and art school owners to answer our burning questions about Art Classes for kids.
How do art lessons benefit kids?
LH: The process of art-making enables a child to develop his own personal style and unique interpretation. For instance, when two children are given the same materials and taught in the same setting, they produce different artworks.
Art education also allows children to experiment with new ideas and come up with new solutions to a problem. Art celebrates multiple perspectives and allows the child to become a flexible and open-minded learner. It prepares the child to anticipate various possibilities.
DL: Creating art involves a lot of concentration. So it trains one's ability to focus, and helps to improve one's patience. In fact, making art takes longer than what most people expect. It requires much determination for one to complete a piece of artwork.
GS: Art is good for children as a vent for their feelings. Children can use colours, strokes and subjects to express the emotions that they are going through. Through art, children learn about depth, shades and perspectives.
They also learn about the great masters of art, and in this manner they learn history through the different periods of art development.
CL: It can be a form of relaxation, and also trains kids' social skills. In art classes, there is a lot of interaction and discussion of works with the artists who are teaching the class.
How about kids with behavioural problems?
CL: Some children have problems expressing how they feel. They can use art as an outlet to vent or express their emotions. Art is healing, it is a process where one discovers things, forgives and problem solve.
GS: I do notice that the more active children seem calmer when they focus on painting their pieces. They learn patience as they painstakingly work on their art pieces.
LH: Art may act as a therapy for children with behavioural problems. By monitoring the changes in children's' response and engagement in these art learning processes, we can evaluate their emotional and behavioural development.
Based on a UK study, a school based art therapy programme called "The Art Room" in 2002 showed that art can help kids who need emotional and behavioural support. After they complete the programme, these children have significantly less depression, fewer behavioral problems and improved self esteem.

How should art be taught? What are the common misconceptions about art classes?
DL: Some people mistakenly think that instant and quick-achieving art classes are beneficial to children's artistic learning. For example, in some of the art classes children are given a pre-outlined picture to simply fill in the colour.
The kids just have to blindly follow the steps to produce aesthetically-pleasing results. As such, children do not have the time to think observe and analyse, hence, achieving only the superficial results, but very little learning.
LH: A robust art education focuses on the process of art learning and NOT only on the outcome. Learning art is more than just an enrichment programme.
Japan is one of the few countries in the world with a prescribed national art curriculum that requires children to work from observation and imagination from a tender age. The average Japanese third grader spends three times as much time learning art in school than the average children from the United States.
Studies have shown that the Japanese child seem better equipped to focus on a single task for an extended period of time, and display a greater awareness of details and do better in mathematics and other disciplines.
GS: Art lessons must never be rushed through. I guide and show my students how to work through each piece and teach the kids to enjoy the process rather than harp on finishing their paintings. Often when working on certain styles or when the kids want to work like a piece from a master like Van Gogh, we discuss his life and his work. Art must be enjoyed, the process a time of learning and exploring.
CL: There is no right or wrong way to teach art. Most importantly will be the experience and process, whether it has been a fruitful and impactful one. The process in teaching art is very important as it moulds the creative thinking in an individual. Of course the person teaching art should be passionate about his or her job in order to give the best experience.
What should parents expect of art classes?
CL: Parents have to be realistic when it comes to the artwork of the children, you cannot expect a child to be a Picasso in the first class, unless he or she is a prodigy. Skills takes time and will get better over time with lots practice. Creativity is cultivated.
GS: Parents should expect children to learn not just the skills of art. Parents should ask art teachers to include studies of great masters in the past. Art appreciation must be taught. It brings another dimension to art lessons.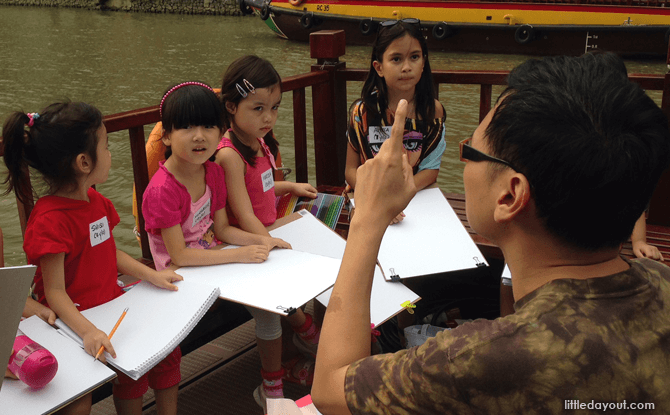 What should I be wary of (red flags) when observing my child's progress?
LH: If the child's artwork comes out the same as their peers. When children are reliant on the teacher and basically copying work. When they are not developing their unique creative expressions.
When kids are disinterested and not actively engaged in the learning process or identifying with their artwork.
GS: When the work is rushed and messy. When all that matters is finishing the piece.
CL: What irks me as an Art educator is when educators start altering a child work, saying that all Asian hair must be black and all leaves must be green! Art is a form of expression and should be left to the creator to decide. They have the artistic licence to do so.
How do I know if my child is gifted in art, and whether he or she should pursue this seriously?
CL: One can tell if a child has got talent, when they get a little too good for their age. But then age is also just a number. You know when a child has talent when he/she sees and depicts an artwork too mature for the age; for example, being able to distinguish depth and perspective at six years old and showing really good understanding on the application and techniques of a particular medium.
GS: Everyone can draw. Everyone can be taught how to paint. But a child who can see depth, understand shades and has a good grasp of composition will stand out as having some 'talent'. Some are just naturals. The ease of learning is a clear sign, and it shows in their work.
Questions parents can ask schools or teachers before signing up:
How experienced are your teachers?
What are your ideas and beliefs in art for children?
What are the proposed benefits that my child will derive from the lessons?
What are the learning objectives of the series of lessons ?
How do you conduct your lessons?
What is the teacher-student ratio?
May I have a look at your studio to see if my child will be comfortable there?
OUR "ASK THE EXPERTS" PANEL
Carolyn Law (CL)
Founder/teacher, ArtHaus
Carolyn has been teaching for the last 15 yrs in various private studios. Her students include kids and adults from six to 65 years old. Arthaus is a Fine Arts based studio – where there are currently four other teachers – which focuses on drawing and painting. Her art school also offers adult art classes and carries out commissioned work for residential and businesses. Carolyn specialises in Fine Arts Oil painting and she has a Masters in Fine Arts. She also teaches part-time at Lasalle College of the Arts and the German European School (junior campus).
Lim Hon (LH)
Chief Executive Officer, Wow Art Studio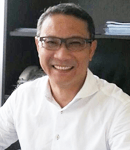 Lim Hon has been with Wow Art Studio for four years, and he's been in the children's art and art materials industry for 16 years. He holds an honours degree in Economics, and has a Certificate in Workshop on social emotional learning for programme of the active by MOE. Wow Art Learning partners with parents to develop a strong foundation for the child's lifelong learning habits through art learning.
Glacy Soh (GS)
Artist & art teacher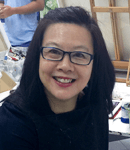 Glacy is a full-time artist who specialises in oil painting, water colour on canvas, and sketching. During school holidays, she occasionally teaches oil painting to young kids who show keen interest in art. These children can spend a morning and sometimes an entire day or more on their art work. Glacy has a Bachelor of Art (NUS) and a Diploma in Montessori education (UK).
Debbie Lee (DL)
Artist & art teacher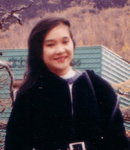 Debbie is a practising artist and a member of the Artists Society of Singapore. She is also the Executive Secretary of Singapore Arts Magazine and Chinatown Photography Club and Ex-co member of Federation of Art Societies (Singapore). Her work in community art groups has her playing the role of advisor and mentor to projects like "Art Reach" and "Little Sketcher", "My Lengkok Bahru", among others. Debbie also teaches art to students of various ages. etc.