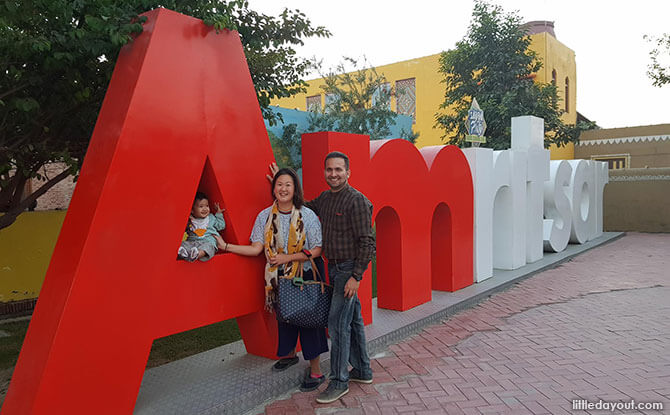 Known for good food and shopping? Check!
Direct Flight from Singapore? Check!
Historically rich and culturally unique? Check!
Visiting Amritsar might just be the place for your next family vacation! Here are some travel experiences at this northern city in India that will leave you enchanted.
---
-- Story continues below --
---
1. Experience Tranquillity at The Golden Temple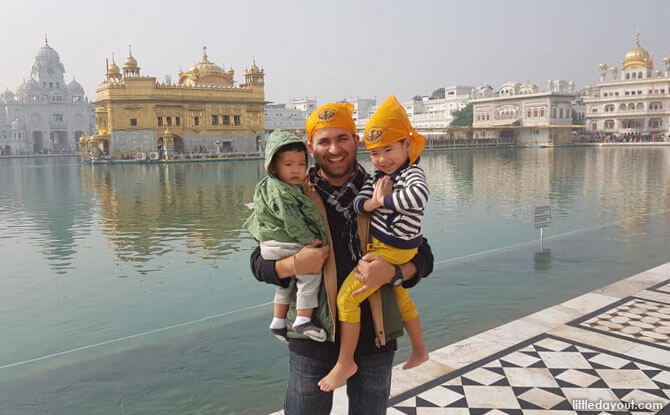 Arrive at dawn or twilight to see the dome glow at this most sacred of Sikh Temples, The Golden Temple. Stroll along the tranquil lake, the Sarovar, whose waters are considered holy.
And the little ones would get a kick out of spotting colourful koi fish that guard these waters.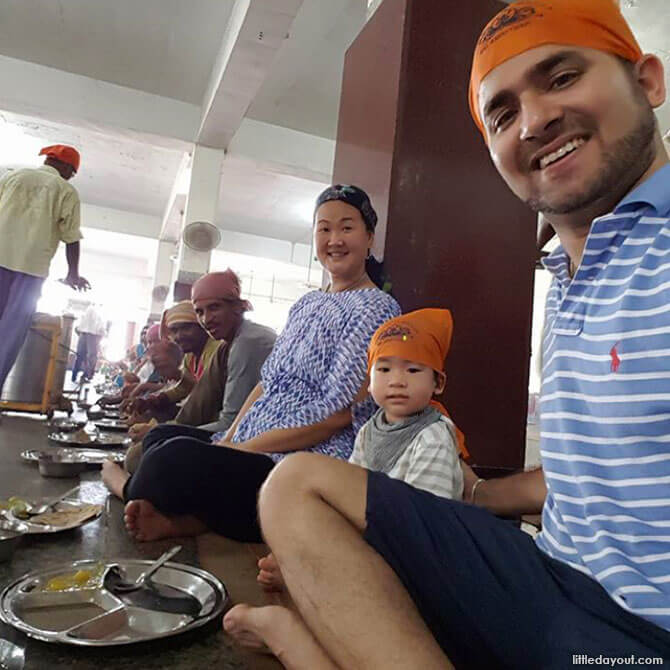 Do stay for langar, which is a free meal given by the temple and its volunteers. The meal of chapati, mild dhal and sweet rice pudding is simple but warming and delicious. It is also good for little ones to see this form of service and egalitarian setting whereby everyone; young or old, rich or poor, foreigners or local, sit on a humble mat on the floor for a the meal.
---
2. Sadda Pind: Punjabi Culture Living Village Museum – a Must-visit when in Amritsar with Kids
As a family destination, Sadda Pind is an ideal place to kick start your visit to Amritsar with kids as it embodies a living museum whereby one a chance to experience the traditional cultural arts, village setting and flavours of Punjab through its architecture, artisans and restaurants. Think of it as an Indian mesh-up of Disneyland and Arab Street.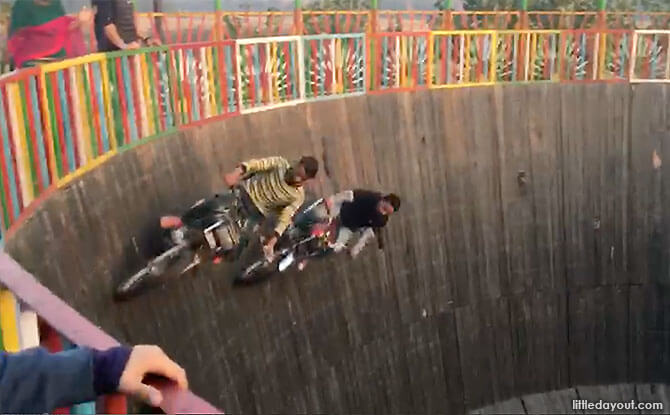 The kids will be especially taken by the performances of the roaming snake charmers, magicians, gatka (Sikh martial arts) and car-bike stuntsmen spiralling in a three-storey high, some-what rickety velodrome. But hey, it adds to the drama and excitement of it all.
---
3. Boisterous Wagah Border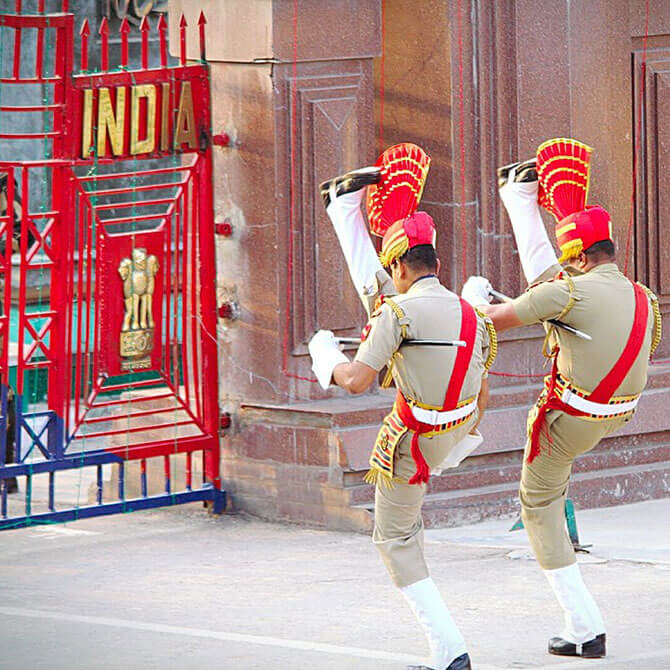 For history buffs, the Wagah Border experience is not to be missed! As the border line running between India, and Pakistan, every evening there is a Retreat Flag Ceremony which includes the closing of the international gates and lowering the flags of both the countries, with the soldiers decked in their military finery and distinctive marching styles.
And although the venue is about an hour away from the city's centre, it truly is a unique experience and it is free to enter! It is an opportunity to witness the locals in their element – dancing to Bhangra music and uproariously sharing their love for their country, and gives you another perspective of India – one that exhibits loyalty and strength in unity.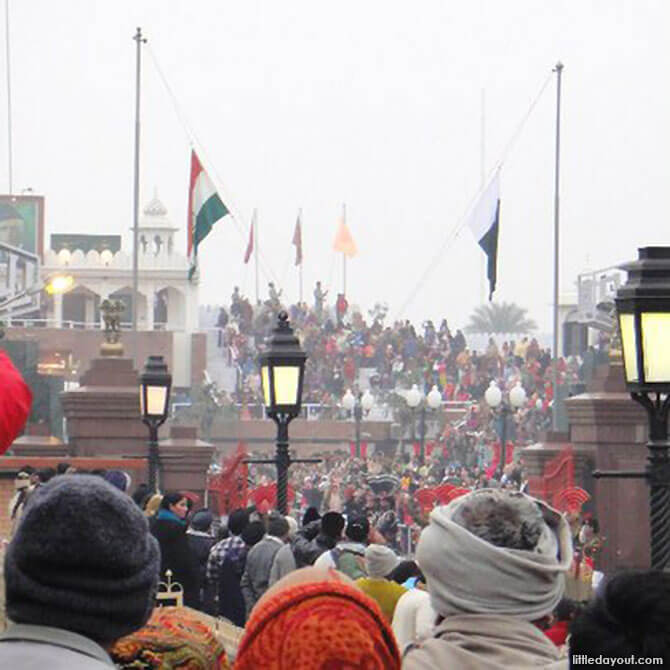 Just a note of caution, the venue will get very crowded, and even though there are special viewing sections for foreign tourists and the elderly, I would recommend this experience for primary school aged children and above. Just remember to budget time to get to your seats early, and enjoy the lively history lesson!
---
4. Savouring the best of Northern Indian Cuisine
Your trip to Punjab will be incomplete without savouring its cuisine. Delicious Amritsari kulchas (stuffed with paneer, cauliflower and potato) and served with lashings of white butter will be perennial family favourites, along with Amritsar fish, butter chicken and dhal Makhani (black lentil dhal). Beera Chicken is also an institution in Amristar, and luxury cars are parked cheek to jowl alongside rickshaws for their famous tandoori roast chicken.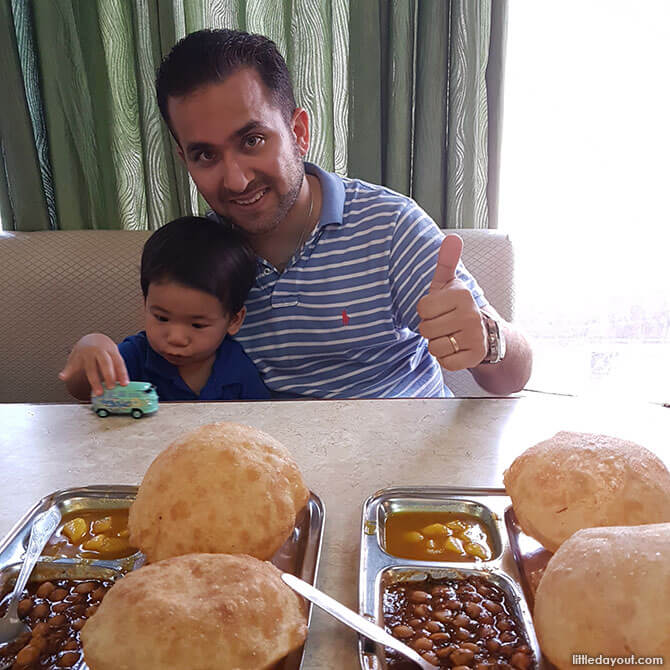 Place big round puffy Chola Bhatura served with sweet fruit chutney and a tumbler of cold sweet yogurt lassi in front of the kids and you'll see the plates wiped clean in a jiffy!Two of the best places to indulgence in all these goodness are at Bharawan Da Dhaba and Brothers Dhabha which are walking distance from the Golden Temple.
---
5. Shopping
Alongside food, Amritsar is also well known for its garment and jewellery industries. In fact, most high-end brands do their manufacturing in the state of Punjab, of which Amritsar is its largest city.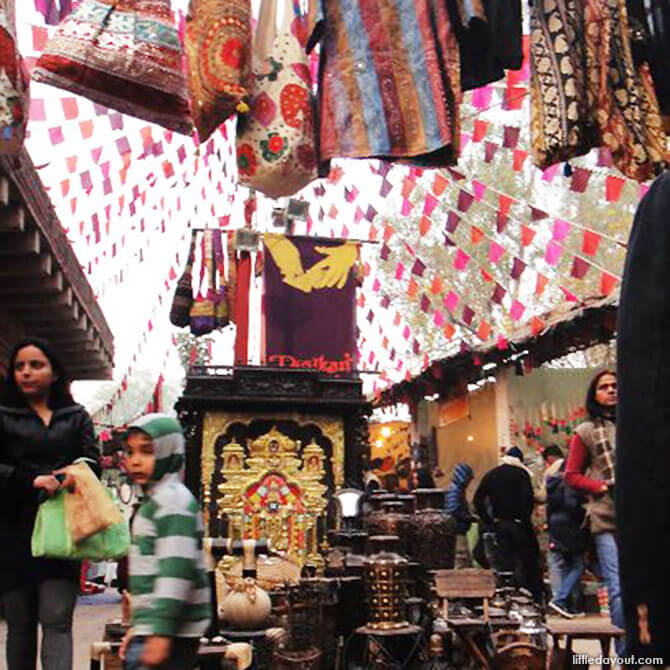 The Lahori Gate Market stands out amongst the most well-known markets where you can discover an assortment of popular Pashmina Shawls from Kashmir, cotton dresses and suits, intricately patterned table runners, and much more. As with most goods sold at markets, the products maybe bought at a cheaper price after some well-humoured bargaining.
---
Pro Tips for those Visiting Amritsar
*Pro-tip 1: Internet service may be poor, so search & save locations beforehand. CityMaps2Go is an extremely useful app that allows you to download maps to be used for offline navigation!
*Pro-tip 2: Best times to go are from October to March. And do note that religious sites such as the Golden Temple will require your hair to be covered up for modesty.