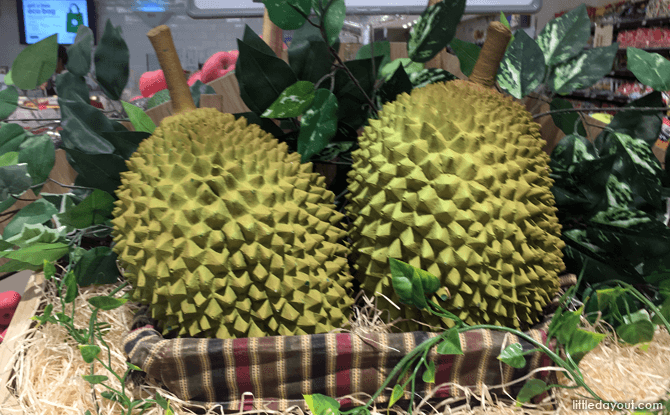 The months June, July and August are special for Singaporeans: not only because of the June school holidays and National Day being in August. Rather, it's the season where durians in Singapore are plentiful! Seen by many as the world's most divisive fruit, the "king of the fruits" is beloved by many Singaporeans for its creamy texture and heavenly taste.
Durians in Singapore
Traditionally, Singaporeans would satiate their cravings by finding a roadside stand and enjoy a hearty serving of durian goodness. However, durian enthusiasts and foodies are always on the prowl for ways to enhance their durian-eating sessions. Here are some alternative ways to enjoy durians in Singapore!
---
Dessert Bowl (一碗甜品) – Durian Mousse
Tucked away in the second storey of a shophouse at Serangoon Garden lies an unknown gem that serves amazing bowls of durian! Not to be looked down upon for its small seating capacity, Dessert Bowl is cozy and vibrant with its bustling atmosphere and intriguing miniature displays of Hong Kong's Cha Chaan Tengs. However, the star of the show here is their Durian Mousse. Light, creamy and topped off with a chunk of durian flesh, the Durian Mousse is a definite must-try for any durian lover at $5. Need more durian? Simply add a dollar for their double shot offering, adding another heap of durian flesh into the bowl.
Address: 80A Serangoon Garden Way, Singapore 555976
Opening Hours: Tues-Thurs 1pm to 1030pm, Fri-Sun 1pm to 1am, Closed on Mondays
Tel: 6285 1278
---
The Cookie Museum – Durian Cookies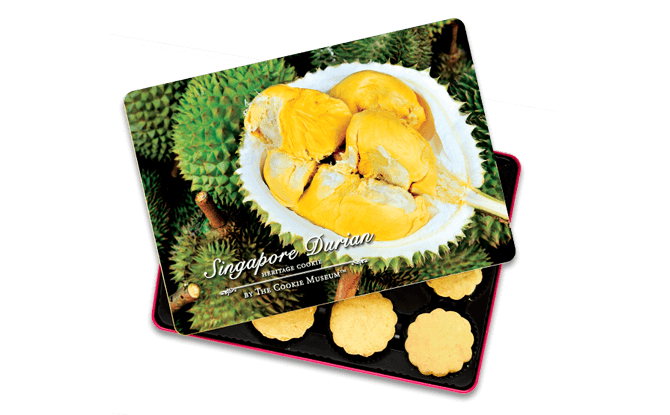 Ever wanted to indulge in durian but avoid putting on those troublesome hand gloves to deal with how gooey they can get? Try out The Cookie Museum's Durian Cookies! Praised for being 100% hand-made and paying tribute to Singapore's heritage, the cookies encapsulate durian's fragrance and tastiness into a chunk of crumbly goodness. Do note that the cookies are only sold in batches of 24, which will set you back $38. Thankfully, you also get an elegantly designed cookie tin to go with your purchase.
Opening Hours: Do check their website for the respective branch's opening hours!
Tel: 6749 7496 / 6333 1965
---
Sinpopo – Durian Pengat Cake
Sinpopo is, by and large, a tribute to pre-independence Singapore when Peranakan influence was copious and played an important role in developing Singapore's culture. At this establishment, you can find traditional Nyonya favourite, Durian Pengat. This is a smooth durian puree served with coconut ice-cream and home-made browned butter croutons. The puree hits all the right notes with its breathtaking combination of Durian, Pandan and Gula Melaka that will keep sweet-tooths coming back for more and is clearly worth the $9++ that Sinpopo is charging.
If you're feeling the need to really indulge in more durian, try their D24 Durian Pengat Cake ($37 for 600g), which is basically the same thing but with the puree being tucked between layers of soft pandan cake.
Address: 458 Joo Chiat Road, Singapore 427671
Opening Hours: Tue-Thur, Sun 12pm to 10pm, Fri-Sat 12pm to 12am
Tel: 6345 5034
---
Pezzo – Durian King Pizza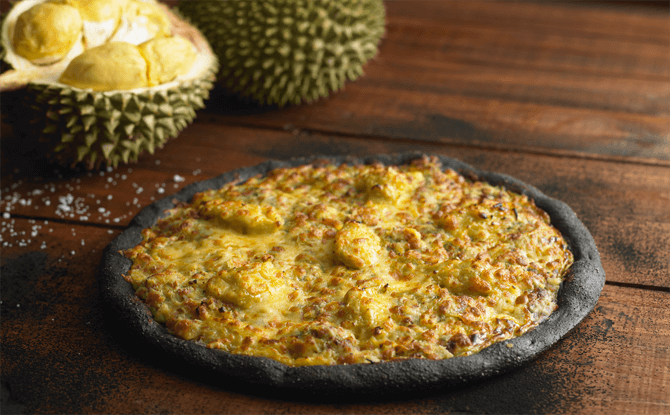 Now that we're done with the sweet durian treats, let's move on to the savoury durian dishes! Pezzo may be known for their pizzas but, starting from 19th July, it will be selling its latest durian creation that is touted as the first-ever durian charcoal pizza – the Durian King Pizza! Handmade with charcoal pizza dough and topped with 100% pure Mao Shan Wang and D24 durian flesh, the Durian King Pizza aims to please durian addicts with its harmonious blend of sweet creamy topping with vegetable charcoal pizza dough that reduces indigestion and bloating.
The Durian King pizza will be available in limited quantities at all Pezzo outlets across Singapore, except Changi Airport Terminal 2 outlet, from 19 July till mid-August this year. It will be priced at $5.90 per slice and $32.90 for a whole 14-inch pan.
Opening Hours: Daily 10am to 10pm, at most locations across Singapore.
Do check their website for the respective branch's opening hours!
---
Four Seasons – Durian Everything (Kaya, Pancake, Ice Cream)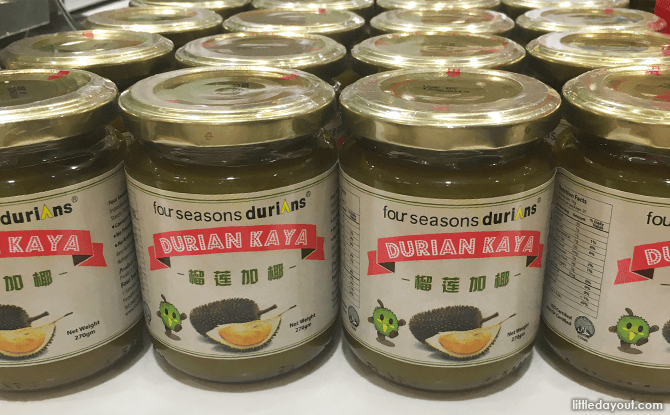 Finally, to top off this list of alternative ways to enjoy durian, check out Four Seasons' comprehensive offering of Durian Kaya, Durian Pancake and Mao Shan Wang Ice Cream!
Further stretching the notion that durian can go with anything, Durian Kaya features actual durian that is slow simmered and fused with a coconut spread to create the go-to-spread with some toast for a tasty breakfast or midday snack. The kaya is somewhat reminiscent of the durian paste that comes in a tube but with a much stronger overall flavour. Each bottle costs $5.50.
Next up, it's the well-received Durian Pancake. Costing $1.80 a piece, make sure you're ready to wait in line because Four Season's Durian Pancakes are extremely popular among Singaporeans for their powerful durian flavour and crispy pancakes. The freshness and aroma is breathtaking and the Durian Pancakes themselves can smelled from miles away.
Lastly, we have the Mao Shan Wang Ice Cream that costs $3 per cup. Featuring a distinct MSW flavour, the soft-served ice cream contains chunks of fresh durian that help the amplify the overall softness and creaminess. Ultimately, there is great value for money, especially when you're just paying for just a fraction of the price of a normal MSW durian to enjoy such an authentic taste.
Opening Hours: Daily 10am to 10pm, at most locations across Singapore.
Do check their website for the respective branch's opening hours!
Tel: 64841619