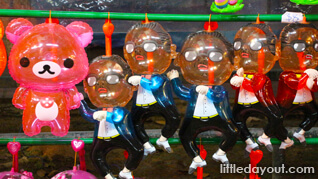 With trends and fashions changing each year, Little Day Out presents a quick taxonomy of the five basic types of lanterns you can get during the Mid-Autumn Festival.
1. Basic Paper Lanterns
Let's start with the basics. These traditional paper lanterns usually come flat-packed. Stretched out, they expand in accordion-style to become a cylindrical lantern. Commonly found with Chinese flower motifs on the outside, these candle-lit paper lanterns are surprisingly resilient against the wind. If you are wondering what the tassel at the bottom is for, you will discover its purpose when trying to stretch out the lantern once the candle inside has been lit. Hint: Expand the lantern toward the ground, not the sky.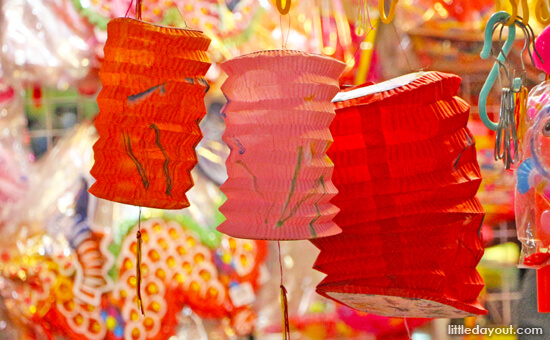 2. Cellophane Lanterns
Made from wireframes fashioned into animal shapes and stretched over with orange, yellow and blue cellophane paper, these traditional lanterns are oldies-but-goodies. Rabbits, dragons, roosters and fishes are some of the animal shapes these lanterns come in. A candle fastens to the wireframe on the inside of the lantern. While these lanterns can be challenging to be kept lit, especially with designs such as the fish, children can't get a more authentic lantern experience than this.
---
-- Story continues below --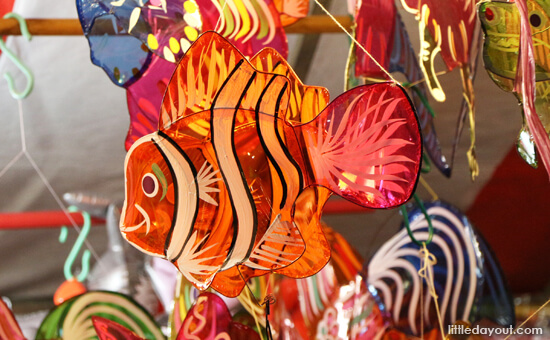 3. Soft 'Inflatable' Lanterns
These blown-up lanterns come in the latest trendy designs. There is no need to worry about a young child dropping these battery-powered lanterns as they are a cushion unto themselves. These inflatable lanterns come in shapes as simple as a round 'balloon' with prints on them, to as complicated as a cartoon characters or superheros. Be warned, these inflatable lanterns often come equipped with musical carrying sticks as standard (see 'Hard Plastic Lanterns' up next).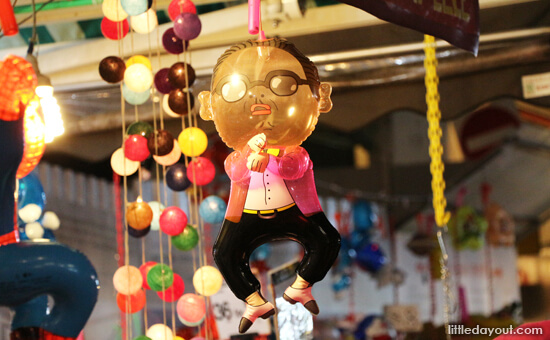 4. Hard Plastic Lanterns
Part lantern, part toy, hard plastic lanterns come as robots, tanks and airplanes. Many even have flashing lights with different strobe patterns. A ghastly feature of these battery-powered lanterns is the tiny speaker disguised in the shape of a heart and blaring out the latest transistor music! Of course, that is useful if you want to keep track of your kids audibly as they wander off for their lantern walk!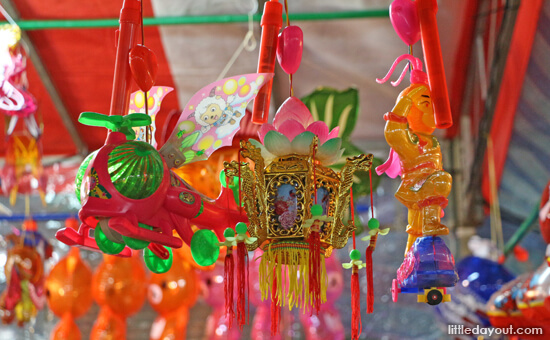 5. Battery-powered Paper Lanterns
Paper lanterns powered by batteries present a good compromise of tradition with practicality. Combining the tradition shape of Chinese lanterns, complete with tassels at the bottom, these can be adorned with modern cartoon characters and come fitted with a battery and bulb, sans noisy speaker! Perfect for young children who dare not handle a burning candle and parents whose patience wanes from having to re-light candles countless times.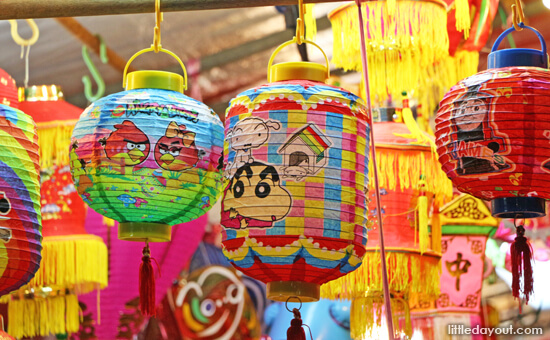 Related Articles:
Celebrating the Mid-Autumn Festival 2013 Around Singapore
Locating Lanterns (aka Where to Buy Lanterns)
More Stories on Lanterns!