4th of May is Star War Day 2020 in Singapore, and around the globe and the galaxy far, far away. While it may not exactly be a day of liberation, except for school going children, true Star Wars fans can still band together to celebrate Star Wars Day 2020 at home.
Here are some ways to mark Star Wars Day 2020 in Singapore at home, amidst the current circumstances.
Star Wars Day 2020 in Singapore
---
1. Video Conference from a Galaxy Far, Far Away – Star Wars Backgrounds
Video conferences are very much the norm nowadays. Why not transport yourself to distant worlds and planets while behind the keyboard, or take control from the Millennium Falcon cockpit?
In April, Starwars.com released a set of over 30 virtual Star Wars background which you can use for your next video conference with apps such as Zoom.
---
-- Story continues below --
With a few clicks of the mouse, you could be holding your next meeting from the Death Star. For extra points, dress up as Darth Vader and try to do a Force Choke if you don't like what one of the other video conference participants is saying.
The Star Wars Zoom backgrounds for video conferencing are available here.
---
2. Upcycle Your Toilet Paper Roll into Star Wars Characters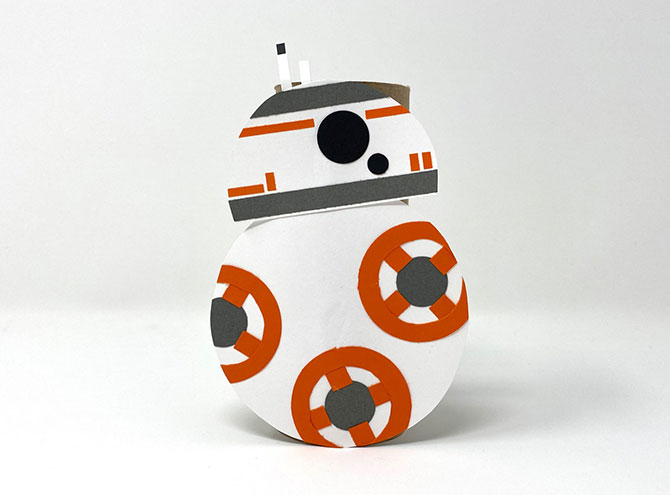 What do you do with all those toilet paper rolls which were so coveted? Here's an idea. Turn them into your favourite Star Wars characters.
Download a template from StarWars.com and choose to create characters like Rey, Ben Solo and Chewbacca with this simple Star Wars craft. All it takes is some paper, colouring materials and, yes, a toilet paper roll core. We hope you've been saving those! Our favourite amongst the characters has to be BB-8.
Get ready to "roll out"!
---
3. Star Wars Craft – A Bookmark That Is Strong With the Dark Side
Sticking with the idea of Star Wars crafts, check out this cool Darth Maul bookmark that you can easily make at home. Have the Sith Lord keep the spot for you in whatever book you are reading.
For a real power up, check out the awesome lightsaber and bookmarks made by Vector Custom Engraving and available on Etsy here.
---
4. Star Wars Recipes
It seems as if many of us are discovering our inner chefs during this period of time. For Star Wars Day 2020 at home in Singapore, how about trying out some Star Wars inspired recipes?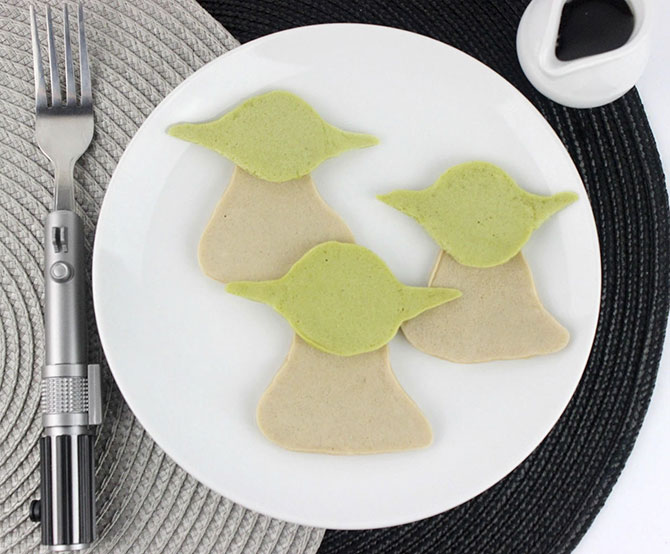 We think these Yoda (or is Baby Yoda) pancakes are cool.
Or how about Blue Milk pudding? If it is good enough for Luke Skywalker, it is good enough for us.
We really like these Fruit Tie Fighters made from apple slices. They are easy to make and healthy too. Fruit X-wing fighters would probably be a lot harder to put together. Maybe we can try making them with a carrot and four potato chips?
There are plenty of Star Wars recipes that you can make at home for Star Wars Day 2020 available at StarWars.com.
---
5. Build a Bot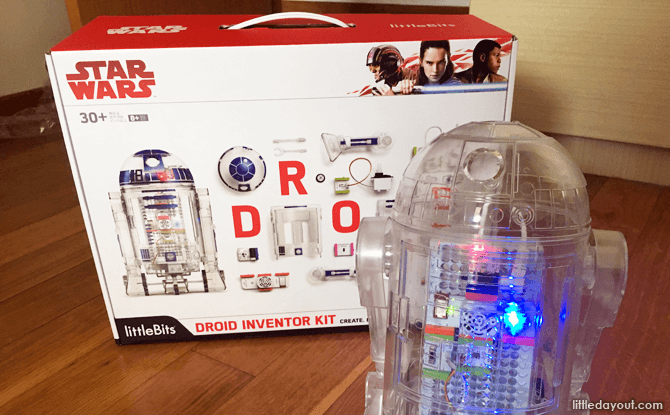 Build and control your own R2D2 with a littleBits kit. You can assemble it and learn about tech at the same time. After completing it, use your smart device to control it around the home. Check out our full review of the Star Wars Droid Inventor Kit here.
The Star Wars Droid Inventor Kit by littleBits is available here.
---
6. Indulge in Some Star Wars Day Shopping
Star Wars Day, 4 May 2020, is as good a reason as any to treat yourself to a new Star Wars "collectible". Indulge in a bit of shopping from the comfort of home.
Some of the picks on Amazon Singapore include:
Baby Yoda – Star Wars The Black Series The Child Toy
Look at those eyes.
Monopoly: Star Wars Edition Board Game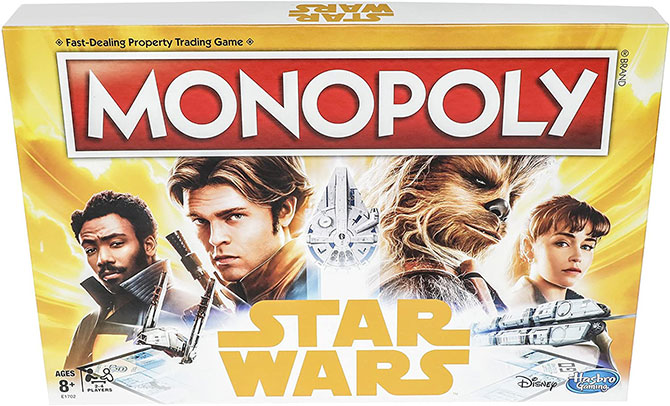 Have game night with the family and be transported to a galaxy far, far away while at home. Check it out here.
Star Wars The Rise of Skywalker The Visual Dictionary: With Exclusive Cross-Sections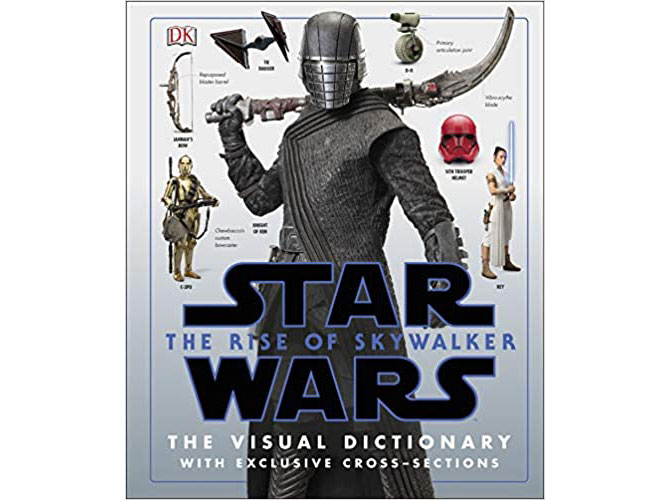 Brush up on your knowledge of the last episode of Star Wars with this visual dictionary. Get it here.
Star Wars KeepCup
Keep your hot beverage warm with a useful Star Wars-themed KeepCup. So awesome! Get it here.
Check out the rest of the Star Wars items on Amazon Singapore.
---
Star Wars Day 2020 at Home
Happy Star Wars Day 2020 at home and May the Force be with You!
This story contains affiliate links. This means we earn a small fee if you purchase something through a link from our website. There is no additional cost to you. This helps to support Little Day Out and keeps us going.