Together, Jurong Bird Park, Night Safari, River Safari and Singapore Zoo welcomed 540 new baby animals and hatchlings in 2017. Of these, a quarter belonged to threatened species, a result of the wildlife parks conservation breeding efforts.
Animal Births in 2017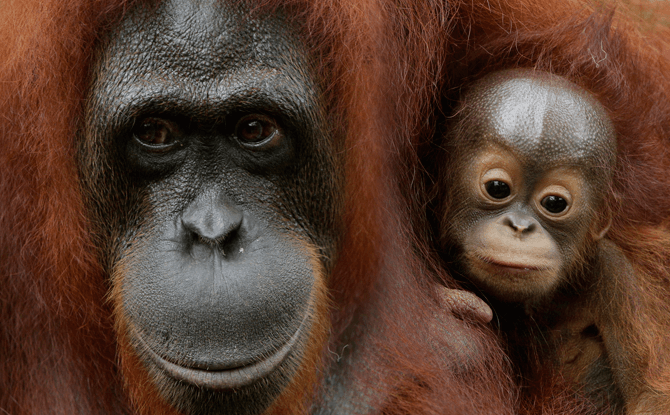 At Singapore Zoo, a Bornean orangutan baby, Khansa, was born in April to mother Anita. Baby Khansa is the 46th orangutan to be born at the park. Her birth comes at a critical time as the Bornean orangutan had been listed as critically endangered in 2016, up from its previous status of endangered.
Also born at Singapore Zoo in 2017 was Abina, the park's 24th successful pygmy hippo birth. Born on Tuesday, 7 November, her name means "born on Tuesday".
Other births at the parks include a white rhino calf named Oban and a jaguar cub born to first-time mother, Aswa on 16 November at River Safari.
---
-- Story continues below --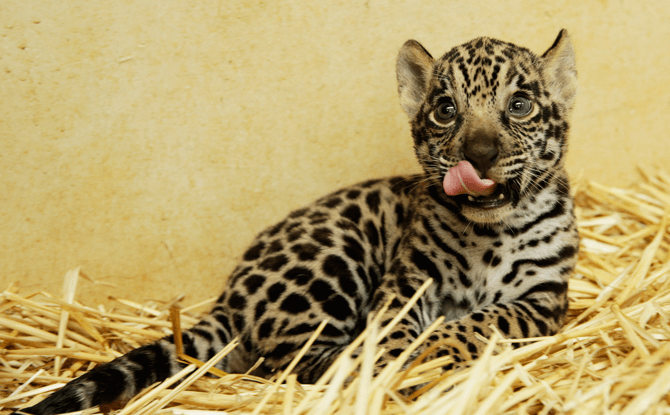 This was the first successful jaguar birth at Singapore's wildlife parks since 2008. The yet-to-be-named cub is still in the nursery den and will remain there for at least another two months.
Two critically endangered electric blue geckos were also hatched at Singapore Zoo's revamped RepTopia exhibit on 22 December. The species is among the most threatened geckos in the world because of its popularity in the illegal pet trade.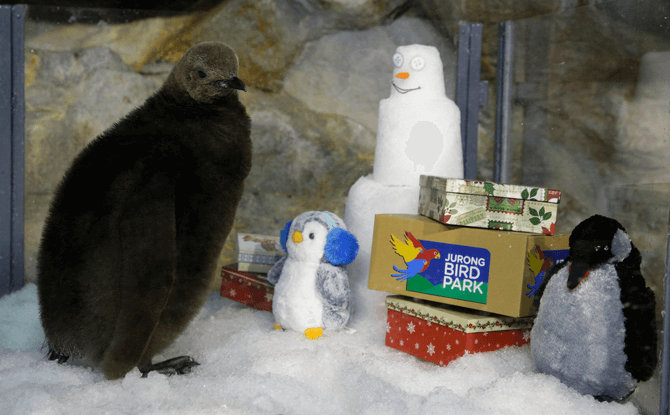 In addition, the first king penguin chick to be born at Jurong Bird Park in nearly a decade, Maru, arrived on 10 October. Its name means round in Japanese.
"The provision of quality care by our team of dedicated and passionate animal carers is a key success factor and we have yet another year of significant breeding achievements in our parks," said Dr Cheng Wen-Haur, Deputy CEO and Chief Life Sciences Officer, Wildlife Reserves Singapore. "Together with our efforts in protecting wildlife in their native habitats, breeding of threatened species in our parks contribute to their continuing survival in the world."
Photos courtesy of Wildlife Reserves Singapore