The Bukit Timah Saddle Club offers pony rides on Sundays. Kids will love the chance to come up close to a real pony and ride on while being led around by a handler.
Useful Information
Address:
51 Fairways Dr, Singapore 286965
Contact: +65 6466 2782
Visit Website
During the Year-end School Holidays 2018, come face-to-face with dragons at Singapore Zoo from 17 November to 31 December 2018. Dragons at Singapore Zoo Get to...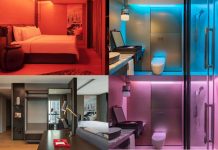 Lighting that adapts to a guest's body rhythm, a multisensorial Experience Shower and an in-room wellness wall. These are some of the features at...

FEATURED LISTINGS