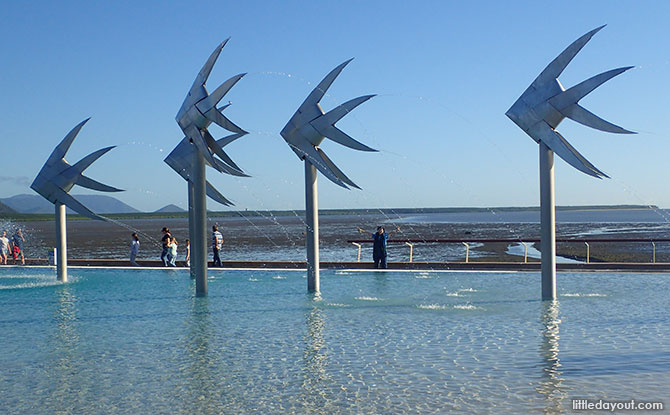 Cairns is a town is located near many natural heritage sights and also a short drive away from Port Douglas. While not as "popular" as other destinations in Australia like Perth, Sydney or Melbourne, it is still a beautiful place to visit. Be it for a holiday or an "outdoor classroom" experience, here are some ideas of family-friendly things to do in Cairns.
Family-Friendly Things To Do In Cairns, Australia
1. Walk down Cairns Esplanade
The Cairns Esplanade is an unmissable spot and it's where there are a myriad of family-friendly activities to do in Cairns, many of which are free. From free, entry-level fitness classes for the whole family, to the display of mural works, check out their events calendar online.
You can also take a stroll down the boardwalk and spot some birds, take a bike ride or even use the electric barbeque pits which are cleaned every day and free of charge!
2. Have a Culinary Adventure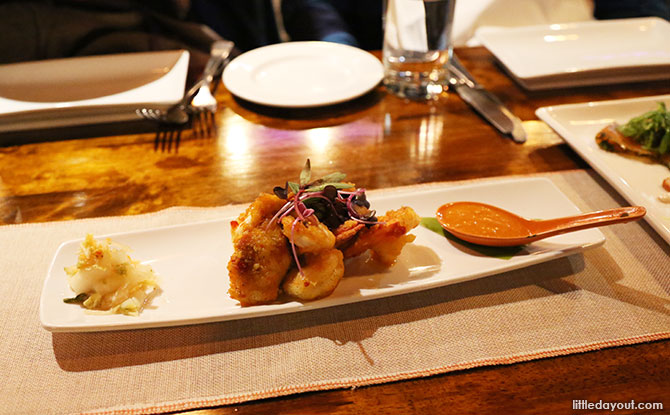 I am a firm believer that one of the best ways to discover any country is through their food. If you eat meat, try some unusual outback meats such as Kangaroo, Alligator and Emu. We head that two popular places for those are Dundees and Ochre, which are both located along the harbourfront near the Esplanade. If not, there are many other cafes and restaurants catering to other diets. Bagus Café uses halal ingredients in their dishes and The Healthy Hub Café an organic 100% plant-based menu.
---
-- Story continues below --
3. Swim at Cairns Esplanade Lagoon
On hot summer days, make a splash and cool down at this public lagoon. If you're too afraid of getting stung by jellyfish or having an encounter with a crocodile, you'll definitely be able to rest as ease in this saltwater lagoon. It's huge and has depths ranging up to 1.5 meters, which means even adults can take a dip too! It is opened every day and there are even lifeguards on duty while the lagoon is open.
4. Muddy's Playground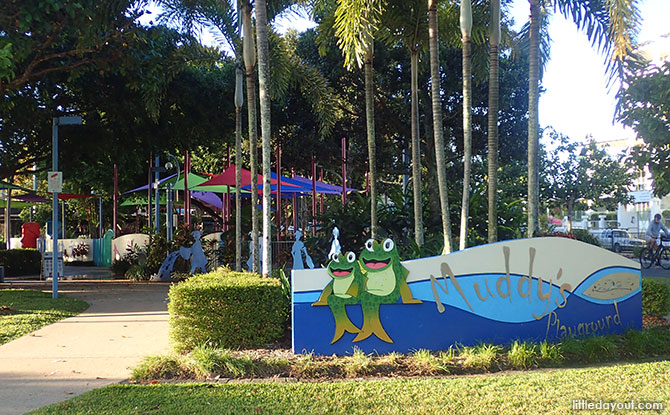 A must-visit family-friendly thing to do in Cairns if you're going with little ones, Muddy's Playground is a splash playground with both wet and dry play areas that are open every day from 9 am to 7 pm. Take note that some sections might be closed for maintenance on Tuesdays and Thursdays. There are many water play areas, flying fox, sound chimes, and rope bridges! When you hear your tummy rumbling, grab a bite at Muddy's Café.
5. Cairns Zoom & Wildlife Dome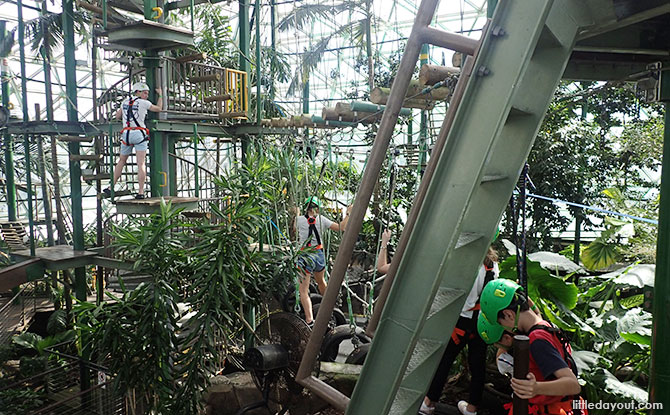 Fancy conquering 12-metre-high obstacles before ziplining over a live crocodile? Cairns Zoom & Wildlife Dome is a great place to check out rain or shine. This indoor dome is both an adventure course as well as a wildlife dome, so you might be joined by some feathery friends while climbing the jungle-themed obstacles.
6. Great Barrier Reef
Fun Fact: Cairns is also known as the gateway to The Great Barrier Reef! Located just a drive away from this natural wonder of the world, take a visit and view this magnificent site for yourself. Choose to admire it either from up above in a helicopter ride or diving in the clear blue waters. Read our guide on some tips of how to plan your trip to the Great Barrier Reef.
7. Tjapukai Aboriginal Cultural Park
If you want to get an immersive history lesson of the Aboriginal Culture dating back for over 40,000 years, visit the Tjapukai Aboriginal Cultural Park. By day, this place has many interactive experiences where you can enjoy live performances, make souvenirs such as jewellery or boomerangs to take home. By night, you can join the Tjapukai warriors and learn their traditional language and witness the lighting of a ceremonial fire.
8. Kuranda Village
Tour the village in the rainforest and see historical of Kuranda by the either the Skyrail Rainforest Cableway or the Kuranda Scenic Rail. Both of these modes of transport offer a panoramic view of the area and a must-go if you're a nature lover. Do note that this might be more suitable for older children. However, there are walking tracks suited to every age and fitness level, which is where you can get a ground-level view of the ancient rainforest. Don't forget your water bottle and a hat!
9. Cairns Night Market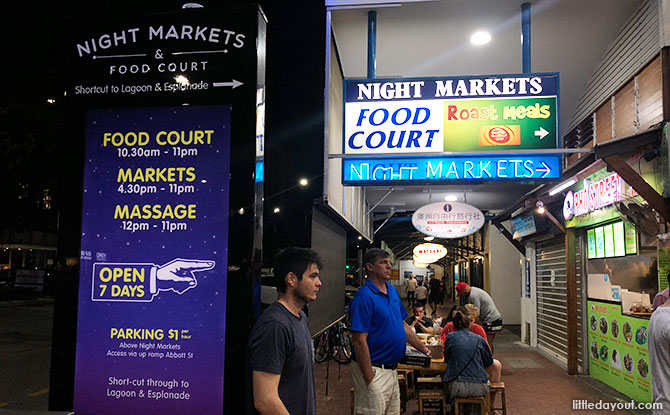 With over 70 shops, the Cairns Night Market is a fun place to visit to get some local souvenirs. There are many different types of souvenirs that you can get such as jewellery, local coffee or even a photo of your iris! You can also get a massage from a variety of massage parlours on-site or even get your nails done or hair cute. No night market is complete without food, and we were surprised to find many Asian food items here!
10. Shop at Central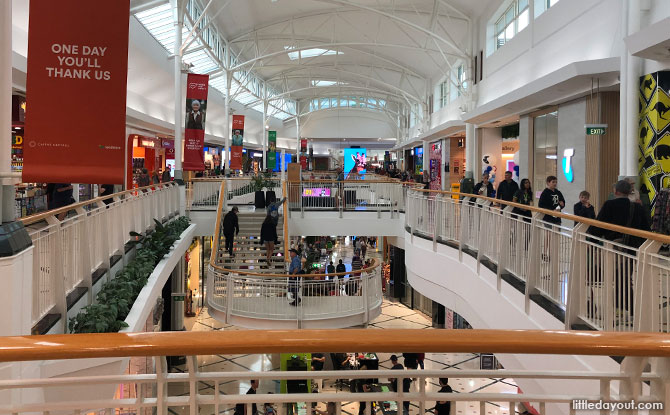 The largest shopping centre in North Queensland, Central is a great place to insert into the trip itinerary to get in some retail therapy. There are big brands such as Coles, Kmart and, what seems to be every Youtubers Haven, Target. You'll also find a food court that you can fuel up before you continue your shopping trip.