Visiting Sydney with kids? You can look forward to an amazing time Down Under with family-friendly attractions and plenty of varied sights in the city of Sydney and its surrounds.
Here are some suggestions of cool activities to do when visiting Sydney with kids.
Visiting Sydney With Kids
Run Wild at the Darling Quarter Children's Playground
The huge children's playground in the Darling Quarter has a host of fun (and free) play equipment for kids. These include water screws, pumps and scoops. Its highest point is the Octanet, which more adventurous kids can climb up to the top for a view of the surrounding play area and cafes.
SEA LIFE Sydney Aquarium
Kids will enjoy viewing the sea creatures at SEA LIFE Sydney Aquarium at Darling Harbour. Highlights include a touch pool of starfish, coral and shark eggs, underwater tunnels to view different species of sharks and stingrays, and a three-minute boat ride through the penguin enclosure.
Tour the Sydney Opera House
Take a tour through the Sydney Opera House and be treated to a beautiful vantage point to view the iconic Sydney Bridge. You can watch a historical film on the construction and opening of the opera house and learn about the unique architectural features of the Sydney landmark.
See the Animals at Featherdale Wildlife Park
Take a day trip out of Sydney city and visit the Featherdale Wildlife Park (which is on the way to the Blue Mountains). Kids will love seeing the koalas, kangaroos, kookaburras, penguins, wombats and many farm animals around the wildlife park.
Travel to the Blue Mountains
Venture out to the fabled Blue Mountains and take the Scenic Skyway, a glass-floored cable car, up the mountains. Along the way, you will get glimpses of waterfalls, the Three Sisters and the vast Jamison Valley. After that, kids will enjoy the Scenic Railway – the world's steepest passenger railway – a thrilling ride downhill that will leave kids wanting more!
Pick Your Own Fruit at an Orchard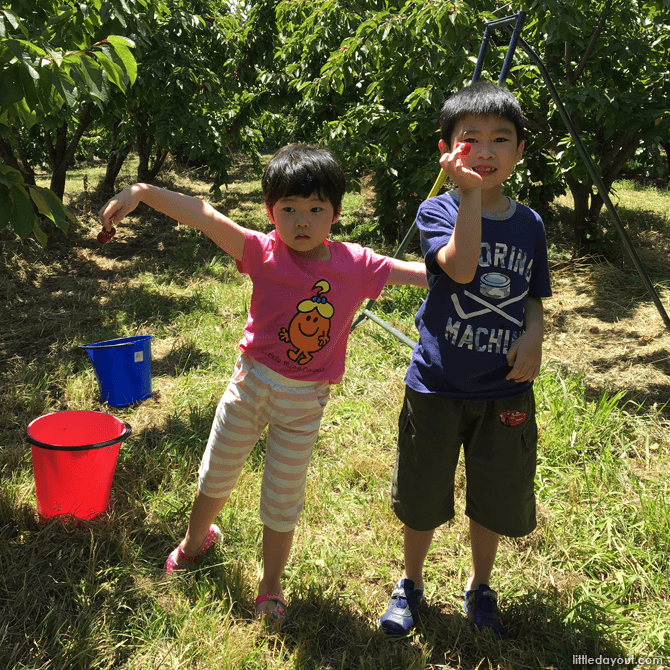 If you are visiting Sydney with kids during the fruit season, you should definitely bring the kids out to pick their own fruit at spots such as the Thornbrook Orchard in Nashdale. During the summer, cherries and stone fruits are in season and by picking fruit, kids can not only have hands-on fun but learn about where fruit comes from.
Shopping and Dining Around the City
A popular and beautiful shopping centre in Sydney CBD area is the gorgeous Queen Victoria Building (QVB). It has a posh interior, domed ceiling and lovely stained glass windows. If you venture to the Northwest, you can stop by Castle Towers a mega-shopping mall in Castle Hill area where one can spend a day shopping at major department stores such as Myer, David Jones and Target. In the Southwest is the bohemian Newtown neighbourhood. This area is characterised by trendy, artsy and hip shops with more indie vibes which cater to the University of Sydney population and pro-diverse communities
Travel up to Observatory Hill and the Sydney Observatory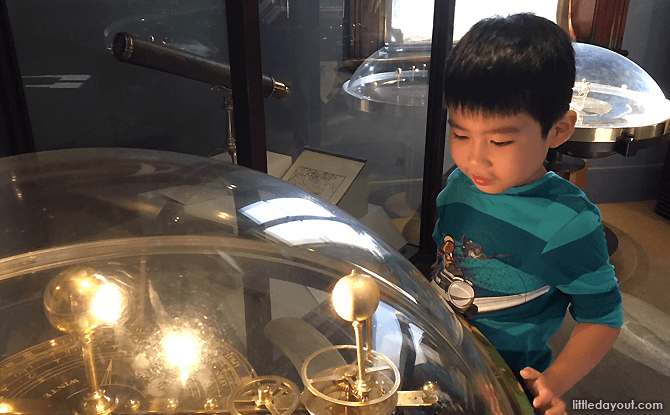 If your kids are into the cosmos and star-gazing, pay a visit to Observatory Hill. This is where the Sydney Observatory is located. Here, there is a Planetarium, you can watch short film screenings on the universe, and look at the wide Australian sky through different telescopes. Observatory Hill will also provide you with a great view of the city and harbour.
Hang Out at Bondi Beach
When visiting Sydney, especially in summer, pay a visit to Bondi Beach. If the weather is warm enough, kids can get down to building sandcastles or simply enjoying the sand and curling waves. There are shops, cafes and fast food outlets around Bondi Beach. Stores also sell beachwear, toys, towels and sunscreen, a definite must to protect the skin given Australia's thinner ozone layer!
Pop into the Australian Museum
The Australian Museum caters for family visits with free admission for children under 16. The museum hosts various exhibitions (for example, dinosaurs!) and displays of stuffed animals and birds reflecting the diverse wildlife found around Sydney.
More Things to Do in Sydney With Kids
Got more time? There are plenty of other family-friendly activities and places to explore when visiting Sydney with kids. These include the Taronga Zoo, theme rides at Luna Park, birdwatching in the Royal Botanic Gardens, Port Stephens Dolphin Cruise and Sand Dune Tours, and Hunter Valley, amongst others.
Of course, if these are too much to squeeze into one trip, there is always the next time!