Ya Kun is no stranger to innovating in fun ways when it comes to its food products. It has now introduced a limited edition Ya Kun Kaya Toast Gelato.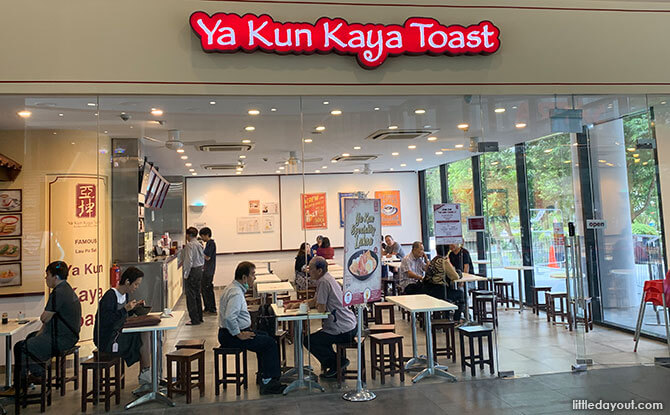 Found exclusively at the Ya Kun outlet at SAFRA Toa Payoh, the Kaya Toast Gelato is made with Ya Kun's own signature kaya, no preservatives and no artificial colour. It is available while stocks last.
You can order it over the counter and it comes in a pre-packaged, sealed cup.
Ya Kun Kaya Toast Gelato Taste Test
We peeled back the plastic cover and used the spoon that was included to dig into the gelato.
---
-- Story continues below --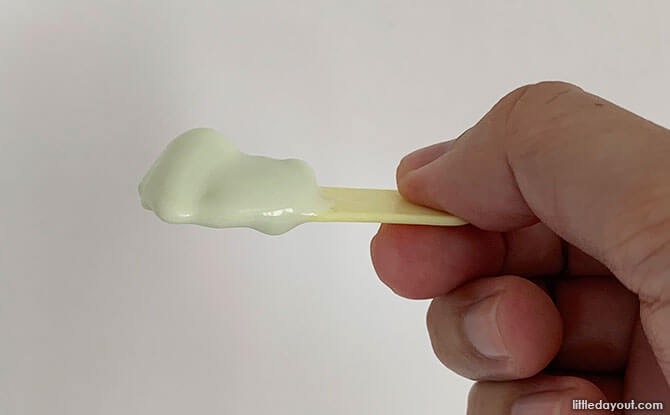 We found it oddly light green in colour.
Taste-wise, the Ya Kun Kaya Toast Gelato tasted very much like kaya. We struggled a bit to get the "toast" flavour, which was much fainter than the kaya flavour. We were actually hoping for the gelato to have a bit more texture and layers of flavour. We can imagine artisanal ice cream shops doing a version of kaya toast ice cream with a piece of toast sticking out from the top like a wafer.
We guess there is nothing preventing us from DIY-ing it ourselves with the Ya Kun Gelato and an order of kaya toast either.
Or perhaps we could try using the Ya Kun Pocky sticks instead for a Kopi-O flavour.
The limited-edition Ya Kun Kaya Toast Gelato costs $3.80. It is only available at SAFRA Toa Payoh, while stocks last.