Singapore Sports Hub will be abuzz with Festival of Football activities on 14 and 15 July as the World Cup heads to the third-place play-off and final.
Singapore Sport Hub's Festival of Football Weekend Activities
Saturday, 14 July
On Saturday, 14 July, activities kick off at 9 am with the 4v4 Football Tournament. The Women's Open takes place from 9 am to 1 pm while the Boys U21 will get underway from 1 pm till 7 pm.
Families can enjoy a Lunchtime Movie Screening from 12 pm to 2 pm at OCBC Square with free popcorn whilst stocks last. A Penalty Shootout will also be held at OCBC Square from 12 pm to 10 pm.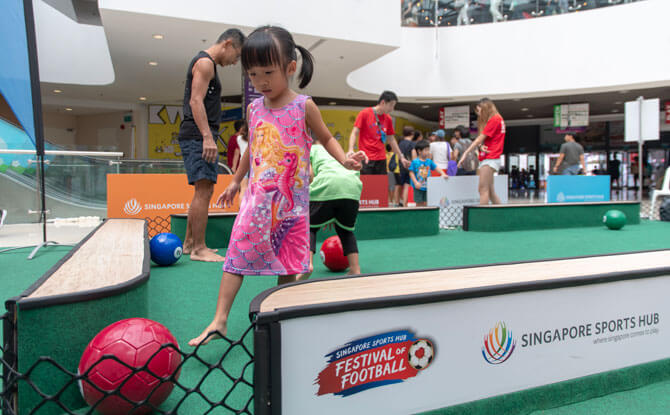 Other family-friendly activities being held on Saturday, 14 July include a Football Trail at the Singapore Sports Museum and Pool Football within the Kallang Wave Mall from 1 pm to 9 pm.
---
-- Story continues below --
The World Cup third-place play-off between Belgium and England will be screened at 10 pm at OCBC Square.
Sunday, 15 July – World Cup Final Day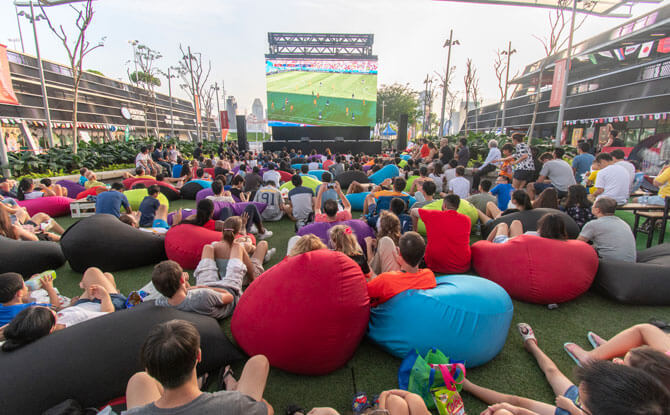 On Sunday, 15 July, a 5-minute 4v4 competition, King of the Hour, will be held from 10 am till 7 pm. There will also be a Football Freestyle Performance at OCBC Square from 6.15 pm to 6.45 pm.
Family-friendly activities on Sunday include a Lunchtime Movie Screening (12 pm to 2 pm), Penalty Shootout (12 pm to 10 pm), a Football Trail (10 am to 9 pm) and Pool Football (1 pm to 9 pm).
The Ultimate Football Family Showdown takes place from 8 pm to 10.30 pm at OCBC Square where a lucky parent-child pair will get a chance to fly to London to watch Arsenal vs Huddersfield play at the Emirates Stadium.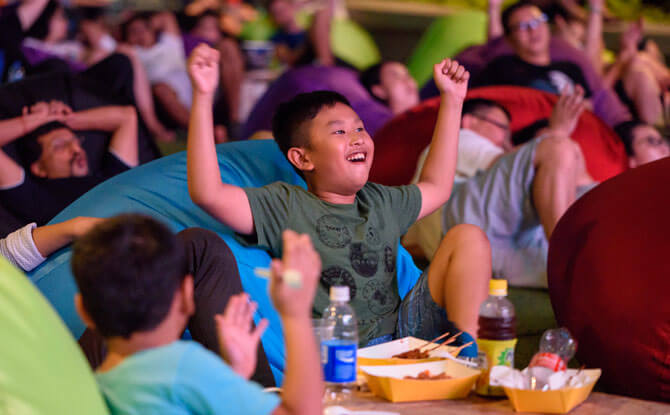 The evening will cap off with the World Cup Final screening at 11 pm at OCBC Square.
Get more details on World Cup Weekend Activities at Singapore Sport Hub Festival of Football here.