7 July is celebrated as World Chocolate Day. One of the world's superfoods, chocolate is loved by many all around the world. Even though there are other similar days throughout the calendar, such as Bittersweet Chocolate Day, Milk Chocolate Day and White Chocolate Day, no one seems to mind another food day celebrating chocolate.
World Chocolate Day
According to some sources, World Chocolate Day falls on 7 July each year because it was on this date that chocolate first arrived in Europe in 1550. Fast-forwarding to more recent times, World Chocolate Day was first celebrated in 2009.
As a tribute to chocolate, and the cacao bean which it comes from, here are three interesting stories about chocolates on Little Day Out.
---
1. Pay a Virtual Visit to a Cacao Plantation
Ever wondered about the origins of chocolate? The rich nectar of the gods comes from the fruit of the cacoa tree. While few of us would have the opportunity to set foot into a cacao plantation, using the Glico Cacao Story 360 VR content, we can easily do so from home.
---
-- Story continues below --
Recently released by the company behind Pocky, Glico Cacao Story features video footage which bring you to Ecuador where you will to get learn about how cacao is farmed and harvested.
Read more about Glico Cacao Story 360.
---
2. Chocolate Factory: From Cacao to Chocolate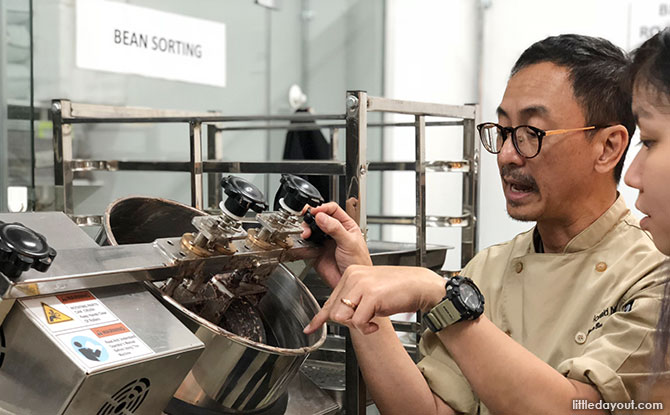 A key ingredient in chocolate-making is passion. We had the opportunity to meet a passionate craft chocolate maker who showed us the process of turning cacoa beans into the chocolate we all love.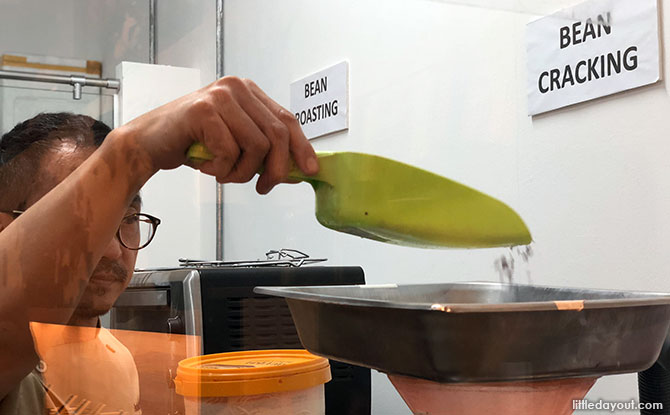 At Lemuel Bean to Bar Chocolate, the process starts with sourcing the beans. These are then hand sorted, roasted and the nibs ground to produce chocolate. From there, the magic starts as chocolate is then transformed into delightful confections.
Read more about our visit to the chocolate factory.
---
3. How to Savour Chocolate
We also had the chance to visit York's Chocolate Story in the United Kingdom. During this interactive, guided experience, we were constantly fed with chocolate while also learning interesting facts like Kit Kat originated in York.
During the hands-on experience, we were also taught how to be a chocolate connoisseur. For example, you can tell how good a piece of chocolate is by breaking it. If it has a nice "snap", that means it is fresh.
And just like fine wine, it is also possible to savour a piece of chocolate by smelling it.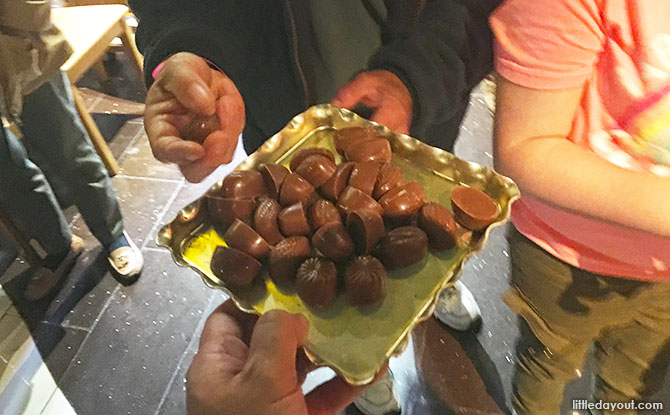 Of course, the best way to savour chocolate is to pop into your mouth and munch on it! Yummy. Read more about our experience at York's Chocolate Story.
Happy World Chocolate Day!