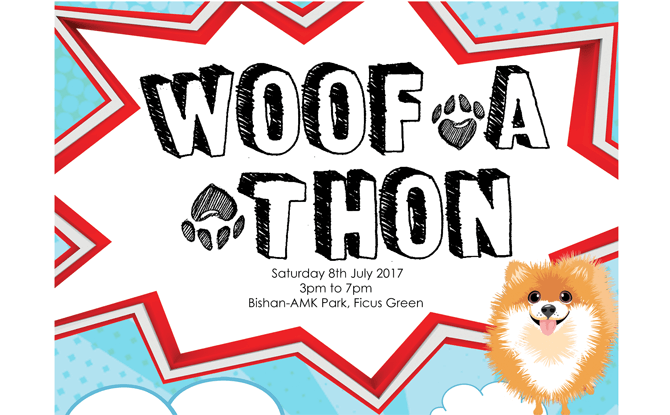 Woof, woof! Calling all dog-lovers. Spend a paw-sitively paw-fect Saturday at Woof-a-thon 2017 on 8 July 2017.
Take a Walk for Your Heart
Organised by the Singapore Heart Foundation, the family-friendly Woof-a-thon 2017 is a chance for dog-lovers to get together and promotes the cardiovascular benefits of walking your dog.
Studies have shown that pet ownership, in particular dogs, help to reduce the risk of heart diseases, as dog owners are more likely to engage in walking and physical activities.
Dog owners can register to walk with other dog-loving individuals and their furry friends on a 2 km "Buddy Walk". To participate in the walk, there is a registration fee of $15 per pet. Canine's human companions walk for free.
Even those who don't have dogs can join in the walk – all for a healthier heart.
Fun with Furry Friends
Other activities lined up for Woof-a-thon 2017 include basic health screenings for dogs, educational talks, contests, pet photo booths, Causes-for-Animals adoption drive and a fashionista parade for the best dressed dog with a touch of red.
There will also be a special Meet-and-Greet session with Cesar's Recruit: Asia Season 1 semi-finalist, Stephanie Keong.
Register your fur babies for the "Buddy Walk here, and mark your calendars for this family-friendly event.
Woof-a-thon 2017
Date: 8 July 2017
Time: 3 pm to 7 pm
Location: Bishan-Ang Mo Kio Park, Fiscus Green, Opposite the Dog Run Area at River Plains.
Website