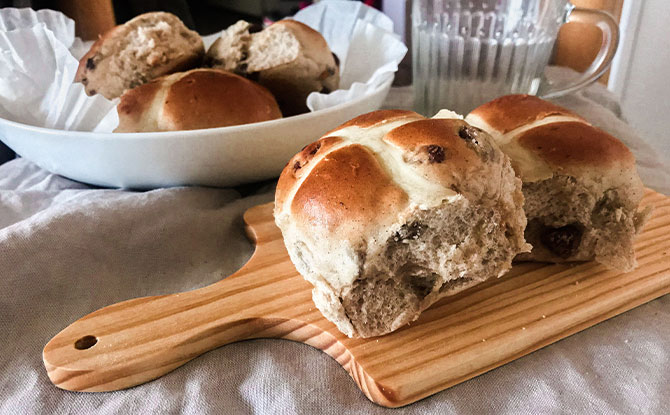 Traditionally eaten during Easter, these sweet and fluffy buns are usually filled with raisins and have a cross either etched in the dough or piped with icing. If you want to enjoy some of these buns for yourself, here are four different bakeries where you can buy hot cross buns in Singapore.
---
Where to Buy Hot Cross Buns in Singapore
Marks & Spencer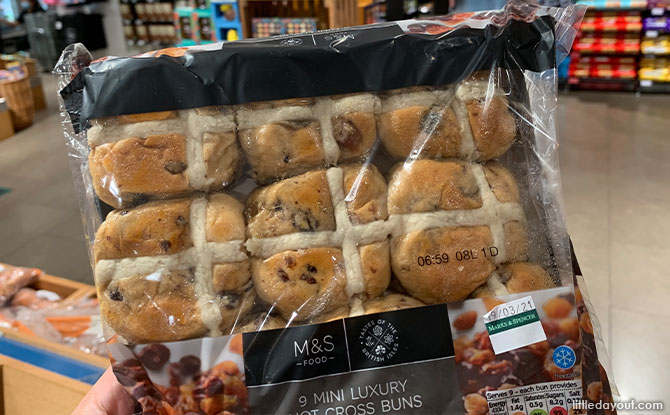 Easter has arrived at Mark & Spencer's! Found in the bread section of the store, purchase Marks & Spencer's hot cross buns come in two different sizes. The larger buns are sold in packs of four while the smaller mini buns are sold in packs of nine. Each bun is packed full of juicy fruit, mixed peel and a unique spice blend.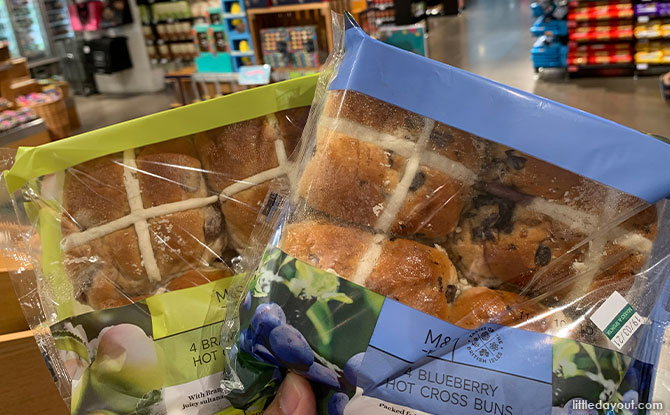 They also offer hot cross buns in a variety of other flavours such as Bramley apple and blueberry. The Bramley Apple hot cross buns are filled with Bramley apple pieces, apple compote, raisins and a hint of cinnamon while the blueberry ones are packed with juicy currants and blueberries.
This year for the first time, Marks & Spencer's will be selling first-to-market hot cross buns of unique flavours such as the Cheese with Marmite® and Extremely Chocolatey. For vegan options, there is the Plant Kitchen Vegan hot cross bun that contains no eggs or dairy.
---
Baker & Cook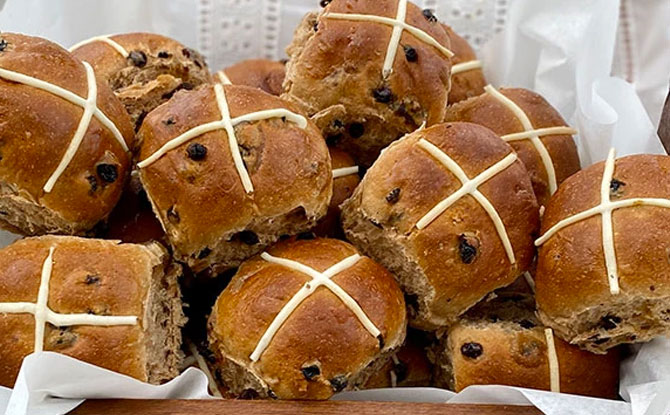 Baker and Cook's annual hot cross buns are back! Available in both traditional and Double Chocolate flavours, a pack of 6 for $15. Soft, fluffy but yet slightly dense, it is deliciously filled with spices and fruits such as sultanas and currants or cocoa powder with chocolate chips.
For every pack purchased (6 pieces per pack), $1 will be donated to Breast Cancer Foundation. Traditional flavour is available from now to 4 April 2021 and the Double Chocolate flavour is available from now to 4 April 2021.
---
Cedele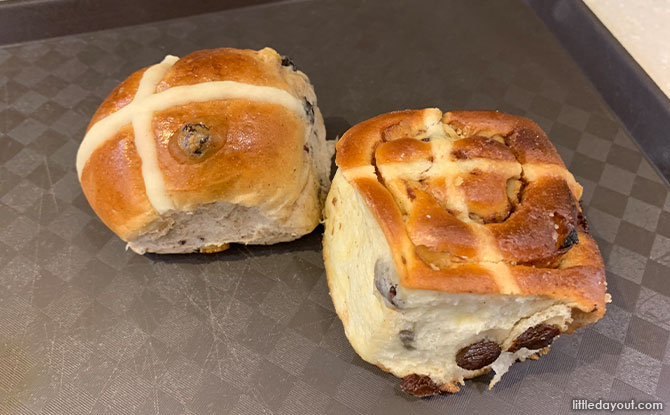 Spiced bun with raisins, cranberries & orange peel Cedele's classic hot cross buns are made without the use of artificial, processed ingredients such as food colouring, improvers or premixes. They also offer it in two other flavours such as their cinnamon swirl buns as well as a local twist on the classic bun with authentic flavours of pandan and toasted coconut.
---
Bakery Brera & Fine Foods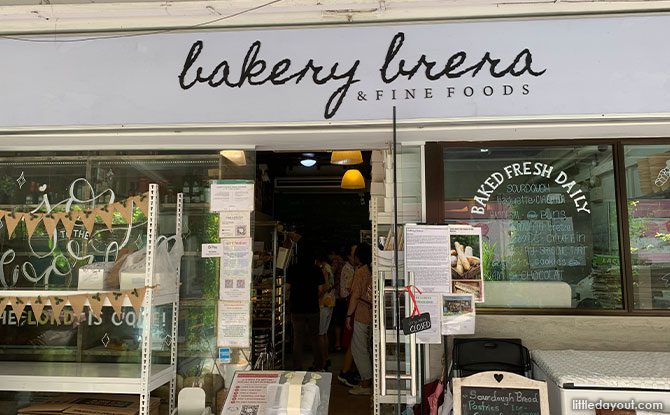 A popular spot that is well-known for its fluffy and buttery hot cross buns, Bakery Brera & Fine Foods are affordable and delicious. These buns are so popular that they are available throughout the year and are usually served only after 1.30 pm. Every Easter, they also have a special chocolate flavoured bun which can be reserved online at their site.
---
Crown Bakery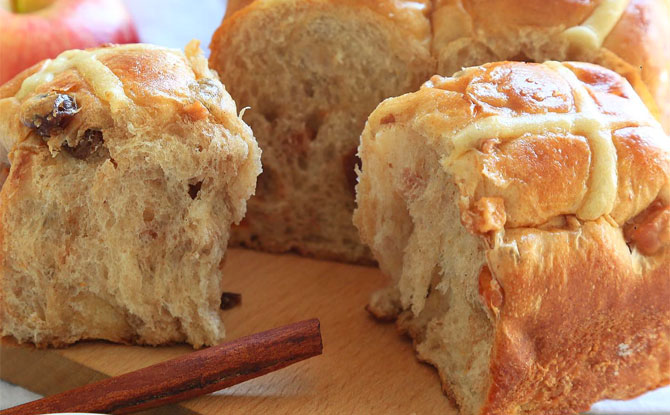 Grab Crown Bakery's annual signature hot cross buns in apple and cinnamon as well as dark chocolate variations while stocks last! Their products are made with no artificial food flavouring, colouring, preservatives, harmful additives, and chemical improvers.