Most people think of children's theatre as light-hearted entertainment. However, director Ian Loy and MySuperFuture Theatrical Productions have decided to tackle a less cheery, but no less valid, emotion in their upcoming digital performance, When Sadness Comes to Call.
---
When Sadness Comes to Call Online Performance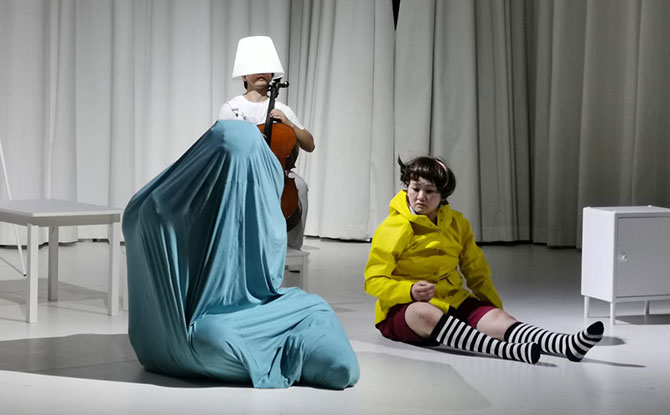 When Sadness Comes to Call is a children's book by author-illustrator Eva Eland. MySuperFuture Theatrical Productions will be presenting it as an online performance for young audiences and families.
Families can sign up to watch the 30-minute, non-verbal show which encourages children and grown-ups to dialogue about emotions and sadness throughout the month of October 2020.
Bundle packages are also available which include the picture book and a parent-child resource.
---
-- Story continues below --
According to director Ian Loy, he first encountered the book several years ago when it was recommended to him by a friend. When the opportunity to create digital show for young audiences arose during the COVID-19 period, When Sadness Comes to Call came to mind.
"This story couldn't be more apt! There are lots of uncertainty and feelings the world, including children need to deal with at this moment and I think it is important to introduce sadness as an emotion to children and showing them how to embrace it and deal with this emotion," he said.
---
Tackling a New Format
If Ian's name sound's familiar, you probably know him from his other children's theatre works like The Dragon's Dentist, GosTan Back and Especially on Birthdays.
Even with so many credits to his name, directing When Sadness Comes to Call was a new experience for Loy.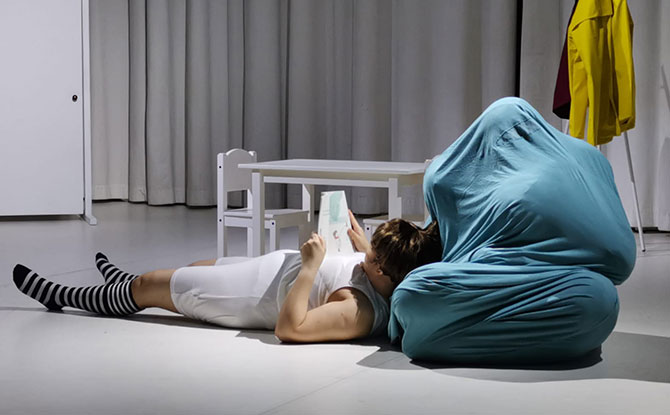 He explains, "In a live play, understanding the environment and its immersive potential is very important for connection between the performance, space and the audiences. However, in a digital work, the connection relies heavily on the framing and point of view of the camera work. You could have the best content but if the framing and shooting of the play is not relatable to those viewing from home, then it would be a failure altogether … Negotiating digital art from a live play is definitely a challenge but one that I am willing to try and learn."
Rehearsals and filming of the production were done at The Artground's Whitebox from July to August 2020.
"Because this show was only a three-hander, the manpower required was small and thankfully we were able to work within the advisories by National Arts Council for the project to proceed," he said.
---
Embracing Emotions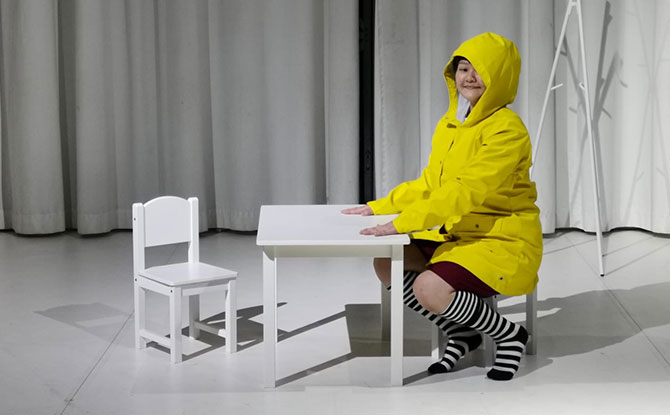 Whether on stage or online, the key to any art form is its message. In this respect, the digital performance of When Sadness Comes to Call hopes to help spark important conversations between parents and children about dealing with emotions.
"Together with myself, I hope parents and caregivers understand that the feelings of our own or others, builds empathy or even mindfulness within our society. For any caregiver, mummies or daddies who lives or work with children, this would be a great platform to share about the handling of feelings."
Tickets to the When Sadness Comes to Call by MySuperFuture Theatrical Productions are now on sale.