A review of the Feed Me! series of workshops at Gardens by the Bay
"Venus flytrap!" shouted the children. "Venus flytrap!" echoed our little son Z.
It was a lovely Saturday morning and our little group of about 30 children and parents were huddled in a comfortable room engaged in a busy craft activity. Using the recycled materials provided, the children had created their version of the Venus flytrap, one of the three carnivorous plants we learned about that day. Children were then led in a simple game where they had to use their newly-created "insect-eaters" to trap their partner's "flies". And everyone was happy.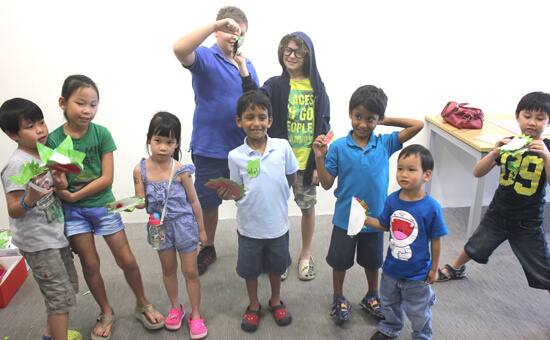 The group of us had been specially invited to preview one of four children's workshops taking place during the March holidays at Gardens by the Bay. Our workshop was recommended for the ages of four to six and intended as an experiential learning journey for children to learn why carnivorous plants capture the insects that serve as extra nourishment for them.
The day began with a quick introduction to plants and the process of photosynthesis. The children quickly warmed up to their experienced teacher-guide, and it was not long before all of us were up on our feet to experience for ourselves the exciting world of plants.
One of the benefits of having a workshop at the Gardens was that its two huge cooled conservatories each housed thousands of plants. The children were highly fascinated as our guide took us through both of the conservatories, and the children were introduced to interesting plants such as the tree grape, bottle tree and orchid. Each of these plants had special features that enabled them to absorb more nutrients, and the children were clearly intrigued.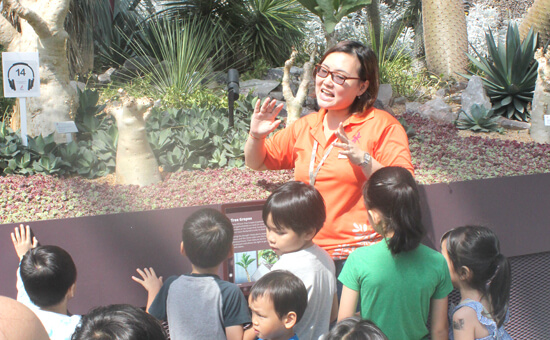 We then turned our attention to the three carnivorous plants featured in the workshop – the pitcher plant, butterworth and Venus flytrap. The children listened attentively as the guide explained how the sweet nectar in the pitcher plant helped to drug the insects so that they would not be able to escape from it. They were then intrigued by the butterworth and how it used its sticky leaves to trap insects. The children were, however, the most fascinated by the Venus flytrap and its snapping mechanism, which was the key manner in which the plant catches its insects.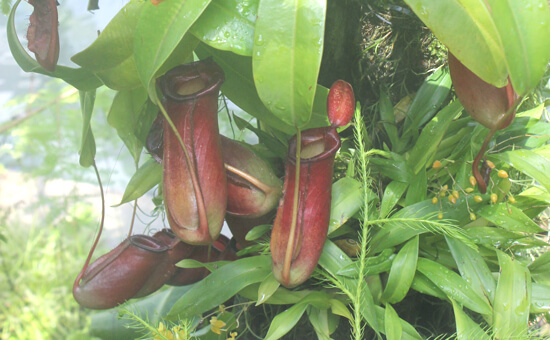 All in all, the workshop was a delightful experience for adults and children alike. The children not only had fun making their own Venus flytrap craft, but they also gained much from their morning adventure up close and personal with the plants.
The two-hour Feed Me! workshops will be held at the Gardens from 15-22 March 2014.
For more information on the workshops, as well as other educational programmes at the Gardens, check out their website here.
You may also check out our Parenting on Purpose blog post, which provides some follow-up activities that can be carried out with your children.