Splashy, sopping play is always a welcome thing with kids. Whether it's pretending to be a mermaid or shark, shooting water jets at one another or thinking up all sorts of diving contests, pool time usually spells one thing: fantastic fun.
As we enter the hotter months of the year, chances are we're going to be hitting the pools and beaches more. And this means the kids may soon need some extra playthings to keep them happily entertained.
To up the ante on their swim time, dip into these pool and water toys that offer more ways to have wet, joyous escapades. 
---
Water Toys for A Fun, Splashing Time
Subea Kids Easybreath Surface Snorkelling Mask, $30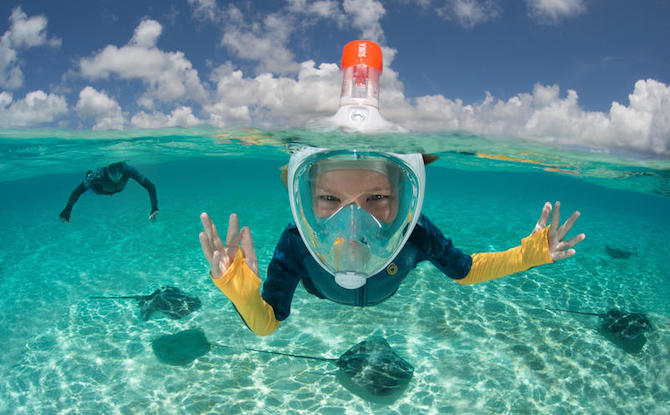 With this full-face mask, kids will be able to see and breathe underwater just like a mer-person! It allows for breathing through the nose and mouth, offers panoramic vision that won't fog up, and has a "dry top release" system that prevents water from getting in through the top. Website
---
Sunnylife Cactus Inflatable Ring Toss Set, $49.95
Bright, cheery and oh so Instagramable, these one-foot-high floating cactuses bring carnival fun to the pool as everyone competes to toss their rings around them. Each cactus carries a different score. May the best thrower win. Website
---
United Sports 2-in-1 Aquatic Water Basketball and Football Stand, $39.90
You don't need a court or pitch to shoot hoops or score goals with this floating netted stand. Suitable for ages three and up. Website
---
Intex Whale Ride-on Inflatable, $29.90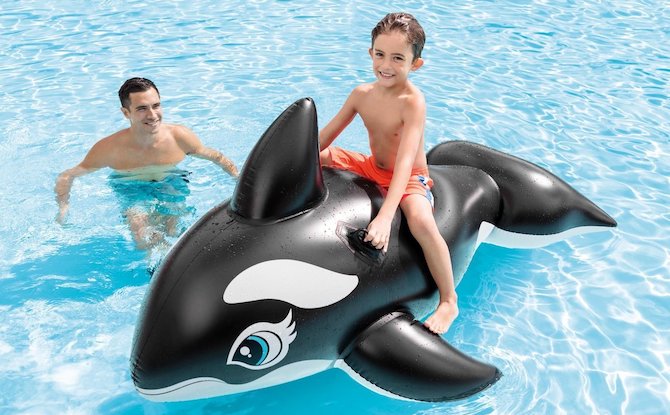 They're too young to be swimming with whales, but they can always imagine they're riding one a la Aquaman with this cool inflatable. Website
---
Joyin 30 Pcs Diving Pool Toys Jumbo Set, $24.33
This set is packed with an awesome assortment of toys for all kinds of diving games and hijinks, from diving rings that can stand upright at the bottom of the pool and floating squid to torpedo bandits that glide through the water. Website
---
Diving Masters Lightwave Bouncers Light-Up Skimmballs, $15.99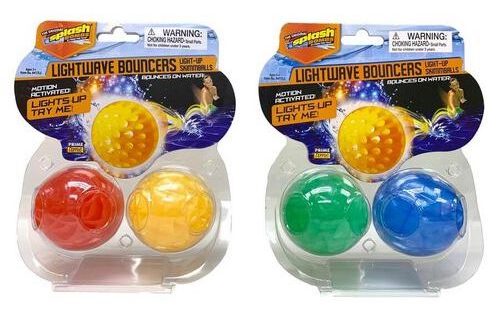 An upgrade on the age-old past-time of skipping stones. Made of a honeycomb gel that floats, these balls have a slick surface that's designed to skim across water. They even light up as they bounce. Website
---
Inflatable Pool Float Set, $40.65
Comprising an inflatable volleyball "court" with two weight bags, a floating hoop stand and two inflatable balls, this makes for great pool party activities and sporting fun. Website
---
Swimways Splash Diver Hatchimal, $33.90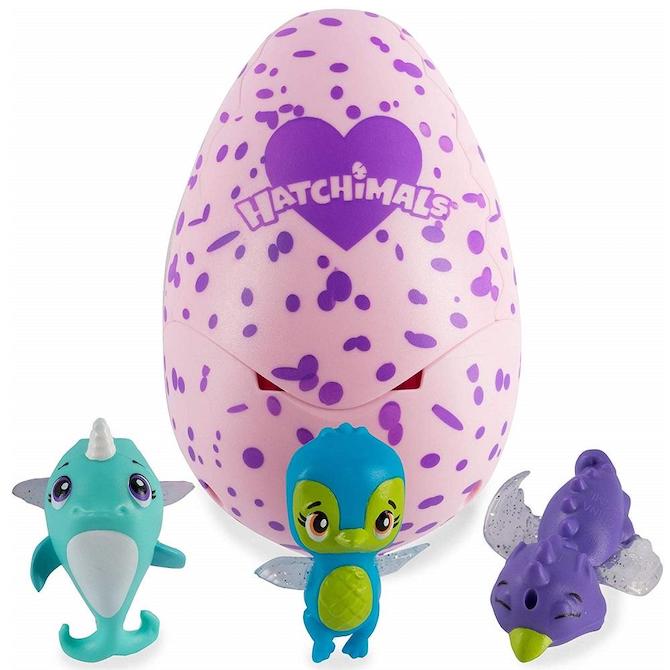 Little ones will have a blast catching these adorable figures. Simply toss the egg into the water and once the button at its base hits the bottom of the pool, it will open and release the toys. Website
---
NERF Super Soaker Splash Mouth, $19.99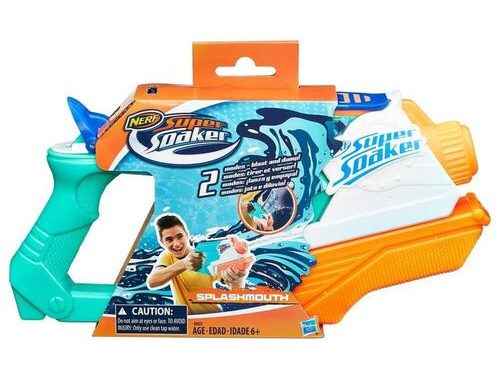 Drench the other battlers from head to toe with this water blaster. Take aim and fire a stream, or simply open up the hatch and dump all the water at one go on the competition. Website
---
Inflatable Floats Swimming Swim Ring, $55
A mega hamster wheel on water, you can think up various pool challenges with this or even just loads of goofy antics. Website