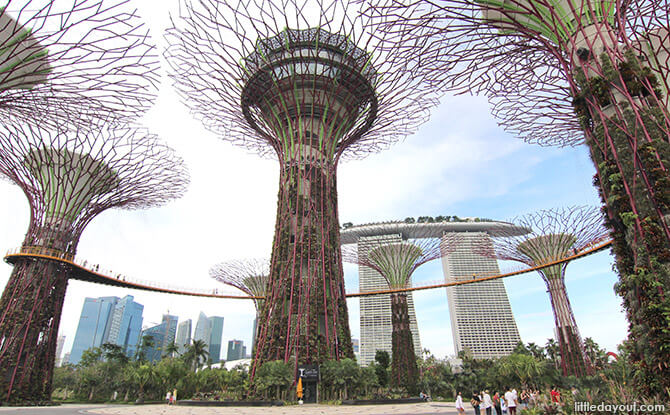 On 13 November 2012, I went to Gardens by the Bay together with my parents, siblings, grandmother and aunt.
All of us expected my father to buy tickets so that we could go up the OCBC Skyway at Gardens by the Bay but he did not. He thought that it would be a waste of time going up there. According to him, there was not much to see and it was too short a path.
However, we persuaded and convinced him that it would be a different experience for us to catch a bird's-eye view of the landscape in Marina South from up there.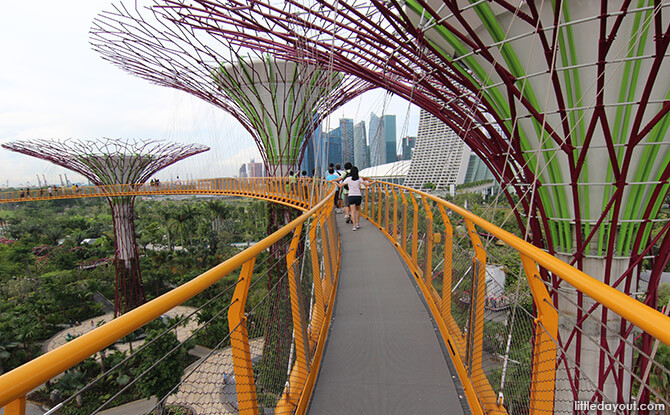 When we finally reached the suspended bridge at the Skyway, my father was in a state of horror. Only then did we figure out that my father was actually afraid of heights and that he had hesitated going up because he was scared!
It was a hilarious experience up there as my father was gripping the railing tightly and walking cautiously with an agonised look on his face while we were running along the bridge. It was really a memorable experience for us all and my aunt took a few pictures of us to help us treasure this moment.
My father heaved a sigh of relief when we finally made it to the lift. He, grandmother, aunt and my elder sister took the lift down to the ground floor while my mother, younger brother and I took the staircase down.
When we reached the ground floor, we decided to take a stroll around the gardens. During the stroll, we spotted a small water fountain. My younger brother, Timothy, wanted to go and play with the water so I decided to join him while my aunt took pictures of us. Before we knew it, we were both drenched and soaked to the skin but Timothy did not care. He just continued frolicking with the water and enjoyed himself tremendously.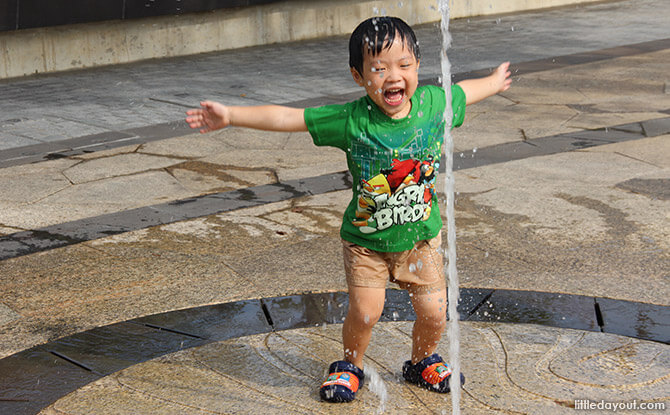 Although it was fun playing with the water, our parents instructed us to stop. Not long after Timothy changed into a new set of clothes, we went to one of the Domes to buy tickets as we wanted to explore inside. Unfortunately, the queue was too long so we decided to go for dessert instead.
In the end, all of us especially my father, had a great experience at Gardens by the Bay especially at the Skyway. We thought our father was wrong. Don't you think so too?
This is a My Little Day Out Story written by Kimberly Tan, 13 and Melody Tan, 10. 
Find out how you can have your child's My Little Day Out Story published here.