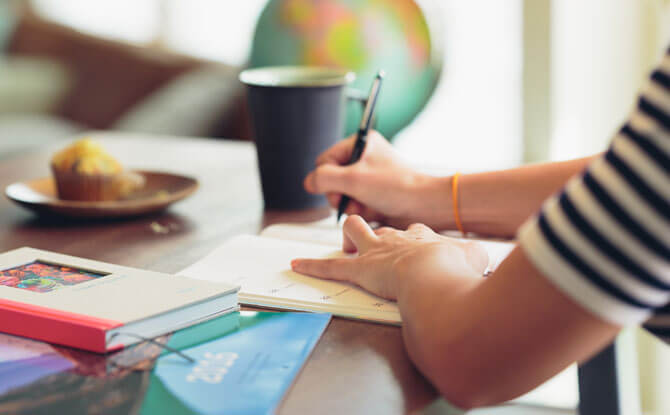 Had some memorable experiences during the holidays? Discovered a new place that created quite an impression? Get your child to capture his or her experience in words and you could see it published on Little Day Out.
My Little Day Out Story
My Little Day Out Story is an initiative to provide kids with a platform to get published on one of the most widely read, go-to resources for families in Singapore. We are looking for stories written by children, from their perspective, about their fascinating world.
Here are 5 things to note about the new My Little Day Out Story initiative.
1. Open to Those 16 Years Old and Below
Anyone who is 16 years old and below can submit a My Little Day Out Story. This means that whether your child is in preschool, primary school or even secondary school, they have an opportunity to be published on Little Day Out.
We don't mind parents helping out too. In fact, we think it is a great opportunity for parents and kids to spend meaningful time together, remembering what they did together. Plus, parents will need to submit the story on their child's behalf.
2. Don't Worry About Word Count
There is no need to fret about whether your child can write a long-enough article to meet a word count. There is no minimum number of words that a My Little Day Out Story needs to meet. Instead, it is an opportunity for kids to learn to express themselves – in as many or as few words as they'd like. We may lightly edit the work – just to bring out that final sparkle!
3. Positivity, Please
My Little Day Out Story is not an opportunity to complain or grouse about a place. It as an opportunity for children to learn to express their thoughts about the world from a positive point-of-view and to share some "sunshine" with others. Thoughtful suggestions can also be incorporated in the work. If necessary, we may edit or even choose not to publish a story, especially if the subject is off-topic from what Little Day Out covers.
4. Assignments Welcomed
Too many great stories get written and lost into the heap-pile of history. Those who have done a written assignment for a class and wish to have it published for posterity can submit it as a My Little Day Out Story. Schools and learning centres are also welcomed to submit their students' work – just be sure to get the child's parents' permission first.
5. Picture Perfect
A picture speaks a thousand words. With each My Little Day Out Story, you can choose to submit up to three thousand words in pictures (that's three pictures in non-metaphorical speak). These should be original images that you own the copyright for and can be in the form of photographs or original artwork. They serve as a great way to illustrate a story.
Submit A Story
Interested in submitting your child's My Little Day Out Story? Find out more about the initiative and use the form found here.
We look forward to hearing about your child's My Little Day Out Story!