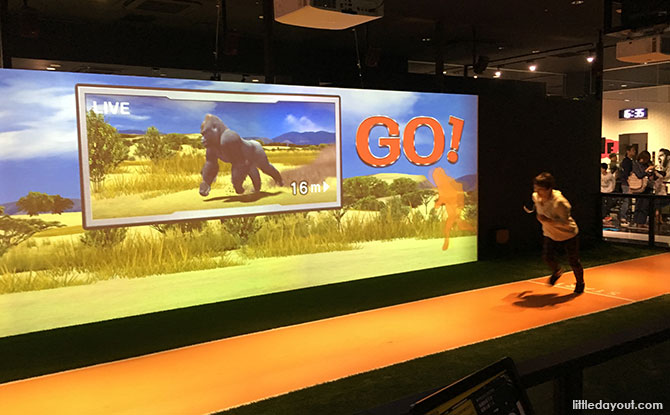 Want to have some silly fun while in Osaka, Japan? VS Park at EXPOCITY in northern Osaka may be what you are looking for.
Amusement Fun
The BANDAI NAMCO indoor amusement centre offers plenty of sporty fun spread over two floors. Entry to VS Park is based on a two-hour period of time during which you can enjoy different silly games and activities. As the name implies, VS Park is great for big group outings where everyone can have fun taking on each other.
To enter VS Park, you first need to pay the entry fee for each person. You will get an armband with your entry time.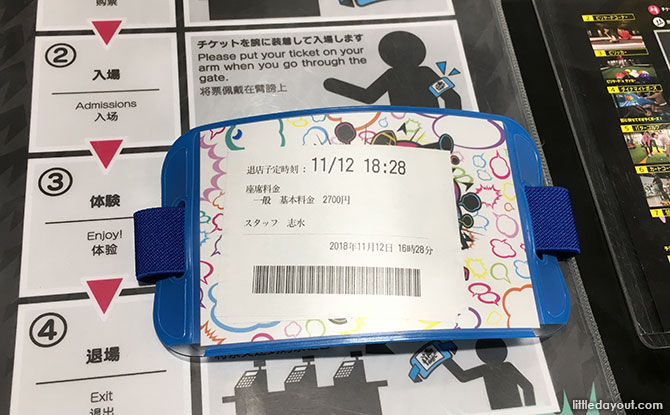 As mentioned, the standard entry time is for two hours only. Keep an eye on the clock because if you exceed it, there will be extra charges.
---
-- Story continues below --
The first thing to do is to stow away your belongings in one of the free lockers provided and, after that, venture off to enjoy VS Park.
VS Yourself, Others and the Computer
As a BANDAI NAMCO centre, you can expect plenty of arcade-like experiences. Electronic wizardry is combined with physical activity too – so be prepared to get active.
Test out your athletic prowess against a digital animal competitor. Think you can outrun a cheetah or a gorilla? Go head-to-head with an animal and find out.
Other activities on the first floor include a personal mobility device circuit, a ridiculous bass table tennis game set inside a boombox and more.
The silliest activity on the first floor has to be a game show like inflatable challenge where two people go up against each other to try to put a marker as far away as possible while being held back by a bungee cord. It is pretty hilarious to watch and even more fun to participate in. Take note though that this station is only open to those 18 years old and above.
Silly, Sporty Fun
The second floor of VS Park at EXPOCITY Osaka has more activity stations.
These include virtual archery and virtual curling. Some, for example the baseball cage, require a bit of skill.
Other physical-only activities include a slackline and a football dartboard. All good fun.
Probably the silliest activity on the second floor of VS Park is also one of the most demanding. It is an inflatable where you have to take on a swirling contraption by jumping over or ducking under it. Summon your best ninja skills and have a go!
VS Park at EXPOCITY Osaka is really quite fun. Families, particularly those with older children who can take part in more activity stations, will enjoy all the games and activities it offers. The facility can get quite crowded at times. One tip to avoiding the crowds is to go later in the afternoon on the weekday when most of the people have left.
VS Park is located next to NIFREL Aquazoo at EXPOCITY, north Osaka.
VS Park, EXPOCITY, Osaka, Japan
Where: Japan, 〒565-0826 Osaka Prefecture, Suita, Senribanpakukoen, 2−1 EXPOCITY
Website